Satellite Wellbound
Kidney Health For All: Sharing Kidney Stories on KidneysDoThat.org
"I got to a point where my kidney doctor said, 'It's time to get serious. I want you to go out to Satellite WellBound of Austin and meet those people, talk with them.' Thanks to all of this education that I've gotten, I can make important decisions. That's the good thing about it, they do for you, but they teach you how to do for yourself, and that is so important. It gives you a sense of independence." -Arthurline
Arthurline's 'Kidney Story' is just one example of the many that can be found at KidneysDoThat.org. In March, the website sponsored by Satellite Healthcare and Satellite WellBound is celebrating National Kidney Month and World Kidney Day thanks to these inspiring and personal stories.
What are 'Kidney Stories'? They are your story, a nurse's story, a patient's story, a family member's story – really any story that relates to kidney disease! These personal recollections on Kidneys Do That highlight the many avenues through which people travel when encountering kidney disease.
Kidneys Do That is an ideal venue for housing and sharing these stories with the kidney community and those wanting to know more about kidney health. As part of Satellite Healthcare's ongoing education efforts, Kidneys Do That is an online source for kidney health information and helpful tips. The site reflects Satellite Healthcare's commitment to making life better for everyone living with kidney disease, not just those on dialysis.
World Kidney Day on March 12 recognizes the importance of 'Kidney Health For All.' In that spirit, Kidneys Do That is debuting a new look and format on March 12. The blog style website will offer a wealth of information supplied by the Satellite Healthcare and Satellite WellBound kidney communities. Blog topics include an emphasis on kidney-healthy recipes from Renal Dietitians, as well as kidney factoids and kidney organization events.
Kidneys Do That will post a collection of Kidney Stories throughout March, such as Satellite Healthcare Renal Dietitian Cathy Shuler's Kidney Story: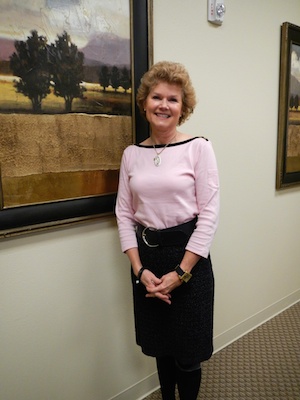 "I can't imagine doing anything else. I love my job. You get a chance to work with the patients and help them to make better food choices. We've got a wonderful rapport with our patients because they want to share their triumphs and their personal joys. In fact, one of my patients just showed me pictures of his new grandson that's an hour old." -Cathy
The collaborative website encourages visitors to comment, share and interact with kidney health blogs. You can be a part of this growing website by visiting KidneysDoThat.org to read kidney stories and share your own story!