NxStage Medical, Inc.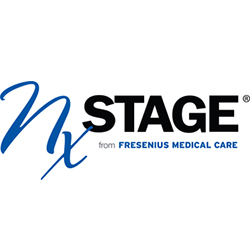 NxStage® Medical, Inc., is more than just a company; we are leading the renal revolution. By our own design, we're at the leading edge of a movement to transform renal care. To make it simpler. To make it portable. To expand treatment options for clinicians by overcoming traditional barriers. To enhance patient freedom and fulfillment.
More than 8,000 home patients enjoy the freedom and flexibility of the System One™ hemodialysis machine, the first truly portable system indicated for home hemodialysis. In hospital ICUs, NxStage is the equipment of choice for 7 of the top 10 kidney disease hospitals (as ranked by US News & World Report.) Medisystems, a NxStage company, is a market leader in hemodialysis blood tubing sets and fistula needles in US dialysis centers.
NxStage does not control, maintain or endorse the content of this website. NxStage bears no responsibility for the accuracy or content of the information on this site or for that of third party/external links.
NxStage Clinics: See all NxStage clinics that offer home dialysis therapies.
Contact Info
NxStage Medical, Inc.
350 Merrimack St.
Lawrence, 01843
Website: nxstage.com
NxStage Medical, Inc. has been a sponsor of Home Dialysis Central since 2004
Spotlight Archive