Renalogic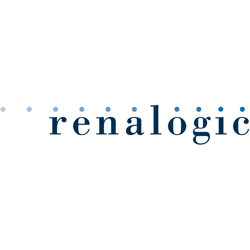 Advancing the Management of Chronic Kidney Disease
Renalogic's (formerly DCC) mission is to change the quality and delivery of care by providing unique early detection, intervention, education and creative renal cost management solutions for individuals with chronic and end-stage kidney disease.
Our suite of data-driven renal health services delivers comprehensive risk prediction, Chronic Kidney Disease (CKD) care and dialysis cost management for self-funded plans. This end-to-end CKD care and cost management approach is built on the strength and proven effectiveness of our care management expertise and cost containment programs.
Renalogic has successfully reduced the cost of dialysis claims for our clients by millions annually. We work with nationally recognized reinsurance and stop loss carriers, brokers and MGU's, consultants, managed care companies, TPAs, and self-funded plans.
Our professional team includes leaders in healthcare administration, care management, legal specialists in ERISA and healthcare law, contract negotiation, payer/provider negotiation, and clinical experts.
With this expertise at hand, we enable you to make informed decisions by providing forward looking consultative renal solutions that reduce costs while improving the quality of people's lives.
To find out more information about risk modeling & analysis, chronic kidney disease management, member education and dialysis cost containment by contacting Renalogic at (866) 265-1719 or e-mail info@renalogic.com for more information.
Find more of what Renalogic has to offer
Contact Info
Renalogic
22601 N. 19th Ave., Suite 230
Phoenix, 85027
Phone: 866-265-1719
Fax: 602-714-8853
Website: www.renalogic.com
Renalogic has been a sponsor of Home Dialysis Central since 2015
Spotlight Archive