National Renal Administrators Association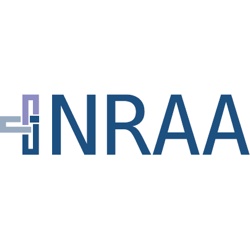 The National Renal Administrators Association (NRAA) can trace its roots back to 1977 when a group of Administrators established a network for the purpose of exchanging information and best practices amongst themselves. By the early 1980's this group came together to respond to regulations and reimbursement legislation imposed by Congress and Medicare. The establishment of the Composite Rate Payment in 1983 continued to demonstrate the need for the Association to provide educational and networking opportunities and to work in unison on Congressional and Medicare issues.
A more proactive approach to Congressional and Medicare changes was recognized in 1990 when the Association's mission was expanded to include a federal government affairs firm. This allowed the Association to take a more proactive role in working with Congress in Washington, DC, and in Baltimore at Medicare.
The NRAA Board of Directors (all of whom are volunteers) spend their time active in the renal community; serving on committees, monitoring various efforts and working for the Association's members. This involvement has included community efforts such as the National Kidney Foundation, A­ Kidney Dialysis Outcome Quality Initiative (KDOQI), and many of CMS's and ESRD network's committees. Some members also volunteer in State Associations and other local activities as well.
The NRAA continues to support the freestanding and hospital-based dialysis providers through ongoing educational opportunities and lobbying efforts in Congress and at Medicare. The NRAA supports members from all types of providers including freestanding, hospital-based and national chains through the weekly e-mail newsletter, Renal Watch, the Annual Meeting, periodic workshops and other meetings.
The purposes for which the National Renal Administrators Association is organized are as follows:
To provide renal administrators the opportunity for gaining continuing education, obtaining peer recognition and expanding development in the profession.
To promote and encourage education and training for renal administrators.
(c) To recognize individuals who have done or are doing noteworthy service in the field of renal administration.
To educate the public and members of governing bodies of health care organizations to understand the issues surrounding the practice of renal administration.
To represent the professional interests of renal administrators as a national representative spokesperson for the development and implementation of public policy.
To act as a resource on local and national ESRD issues.
Contact Info
National Renal Administrators Association
100 North 20th Street, Suite 400
Philadelphia, 19103-1462
Phone: (215) 320-4655
Website: www.nraa.org/
Twitter: NRAA1
National Renal Administrators Association has been a sponsor of Home Dialysis Central since 2016
Spotlight Archive