Growth in Home Dialysis
We are the only independent source to document the growing number of centers offering home training. Below are some charts to show the growth in the different dialysis modalities.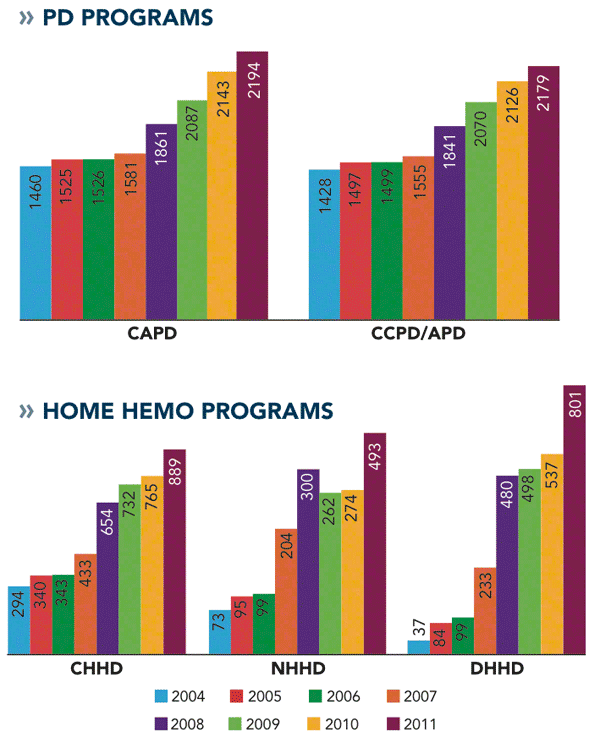 Copyright © 2011 for Home Dialysis Central, a project of the Medical Education Institute, Inc. May not be reused or reprinted without permission. Please contact us for more information.