Become a Sponsor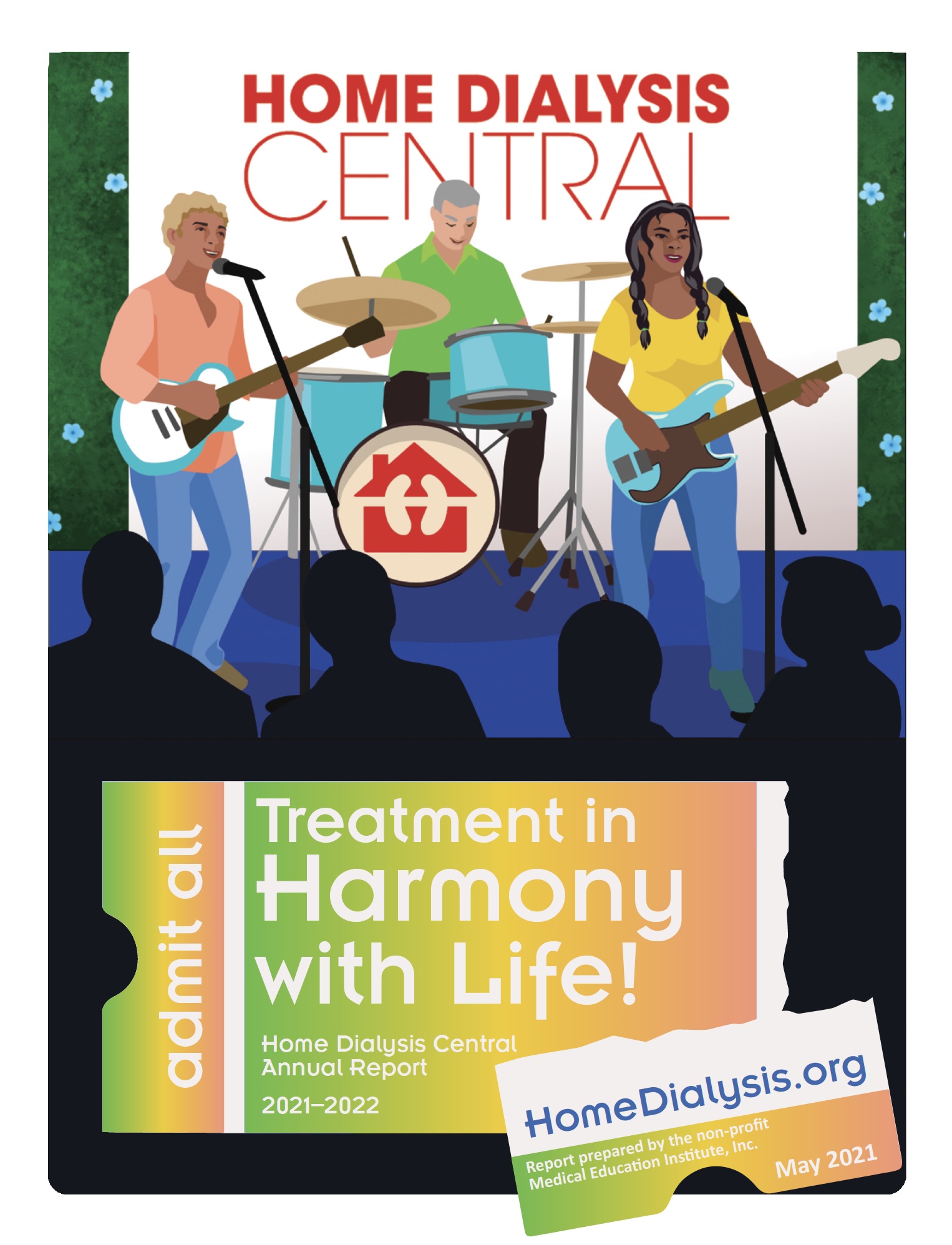 We believe that home dialysis is good for patients, providers, and payers—and can even help ease the nursing shortage. Moreover, we also believe that it will take a long-term, focused effort to increase the numbers of patients who have ready access to all forms of home therapy. That's why we started Home Dialysis Central. Our goals are:
To increase knowledge of and interest in home dialysis among patients and clinicians
To increase the number of patients initiating home dialysis and staying on it
To increase demand for home dialysis training programs
To encourage home dialysis patients to advocate on behalf of home therapies
Who sponsors Home Dialysis Central?
The website is jointly sponsored by a group of interested parties from the renal community, including:
Clinics and corporate providers that offer home dialysis programs
Companies that manufacture products used in home dialysis
Organizations that want to increase the numbers of patients who use home dialysis
Journals and publications in the renal field
You can view a complete list of our Corporate Sponsors.
How will my company benefit from becoming a sponsor, and how much does it cost?
There are 3 corporate sponsorship levels: Champion, Partner, and Supporter. Specific sponsor benefits and costs are outlined here: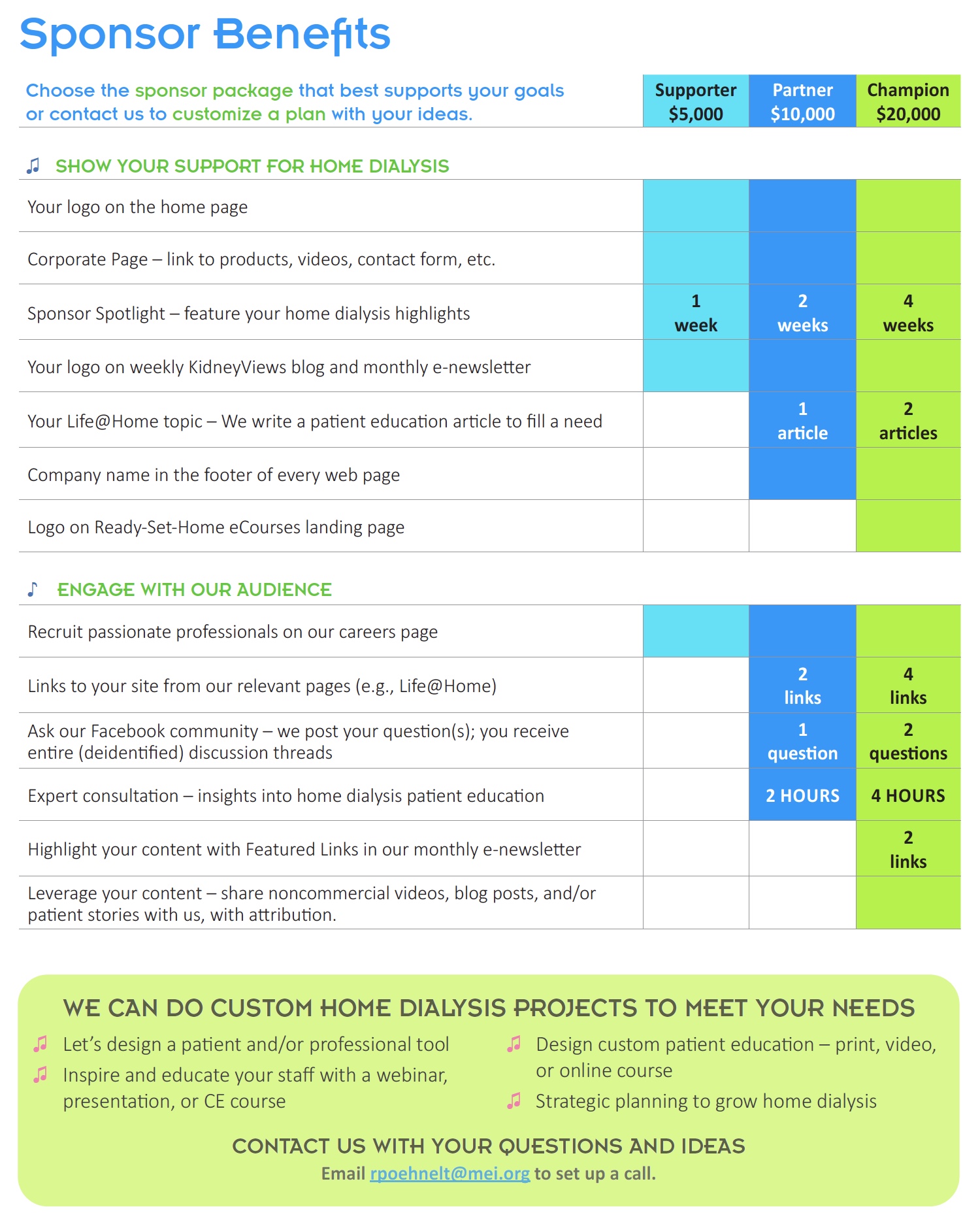 Okay, you've convinced me. I want to become a sponsor. What do I do?
To become a corporate sponsor, all you need to do is fill out the required information about your organization, print and sign the contract we provide you, and fax or mail it to us. If you have any questions or comments about Home Dialysis Central and corporate sponsorship, please contact us.
Home Dialysis Central provides information about its sponsors, as well as links to their corporate web pages. In order to ensure that all information on the site is accurate, please complete this form. After you have submitted your information, we will contact you to request the following:
Corporate Sponsorship Agreement (which we will provide to you)
Corporate logo (300dpi tif or eps file) for our home page
Brief statement about your company for your personalized sponsor page
Source information for possible use on the site, e.g.

Photos of patients doing home dialysis (300dpi)
Diagrams, close-up photos, and text that illustrate technology (FDA-approved or pipeline)
Names of successful patients (for us to contact and profile)
Other content you are willing to share (i.e., PowerPoint presentations, patient stories, or information on your products or services)