Outset Medical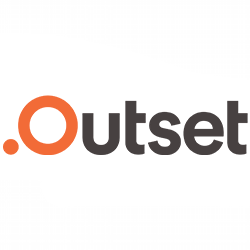 Outset Medical has reimagined hemodialysis with Tablo®, an all-in-one device that purifies water and produces dialysate on-demand, making it easier to perform dialysis. Innovative technology, combined with an easy-to-use touchscreen software platform and cloud connectivity provides you with a treatment experience designed to help you feel better.
Easy to learn and use
Tablo has a first-of-its-kind interface designed with patients in mind. Touchscreen guidance, animations and step-by-step instructions guide you through dialysis treatments.
Most patients can learn all device-related activities to start using Tablo at home in less than 4 training sessions and can resolve an alarm in under 5 seconds.
Perfect fit for your home
Tablo has a compact, 19-inch wide frame that is discreet and mobile. It fits easily in your home without looking like a piece of medical technology.
All you need is tap water and an electrical outlet — no dialysate batching required!
Plus, an entire month of Tablo supplies fit in a small closet.
Connected to your clinic
Smart sensors and wireless data transfer save you the hassle of manual data entry. Unique features of Tablo like the integrated blood pressure cuff and 8-minute prime time help automate much of treatment setup and management.
Your doctor and healthcare team will be connected to your treatment information online via myTablo.
Helpful Links
Tablo is FDA cleared for adult use in acute, chronic, and home settings.
Use of Tablo, like all medical devices, involves some risks. Please refer to Tablo user instructions or documentation for the list of warnings and precautions.
Contact Info
Outset Medical has been a sponsor of Home Dialysis Central since 2020
Spotlight Archive