Wisdom from Dr. Agar
Dr. Agar, from Geelong, Australia, is now retired from a 42-year career in Nephrology. In this series of talks, he shares his wisdom with you.
NOTE: You can learn a lot from Dr. Agar's many years of experience as a nephrologist in Australia. We hope that you will learn things that make it easier for you to talk with your healthcare team. But, Dr. Agar does not know YOU or your health history. And, health information can and does change over time. These talks are not personal health advice. Dr. Agar and MEI are not responsible for any actions you take as a result of watching these talks.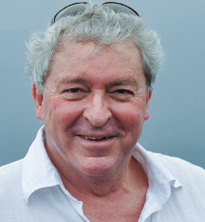 Visit our forums page, Ask Our Experts-John Agar for more Q & A with John!