Outset Medical
Can You Travel on Home Dialysis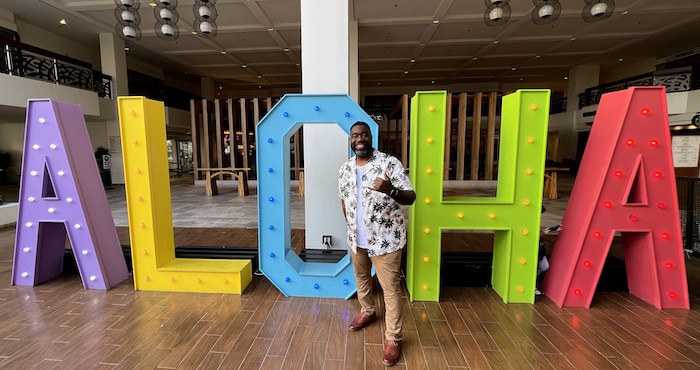 Follow Along on David's Trip to Hawaii
Georgia-based Tablo home dialysis patient David Rush takes us along on a recent trip to Honolulu, Hawaii, where he enjoyed an island getaway with no dialysis equipment or supplies in tow. All he needed was his Patient Key.
One of the main questions that chronic kidney disease patients considering home hemodialysis usually have is, will I be able to travel? After all, kidney failure and dialysis have the reputation of holding patients back from the life they want and deserve, including vacations. As a home dialysis patient, music producer and patient advocate David Rush chronicles here in his video diary from a recent trip to Hawaii, with the Tablo® Hemodialysis System, thankfully the answer is yes you can!
"Care-free, hassle-free and equipment-free" is how David describes his travel experience overall. He was able to pack like he was going on a regular vacation—no need to lug around and check a heavy dialysis machine, dialysate, saline or other supplies. Flying out from Atlanta, GA, his Tablo treatment at an Oahu dialysis center was pre-scheduled by his medical team, and on his usual at-home schedule. He only needed his personalized Tablo Patient Key*, and right after treatment he was back to enjoying his time in beautiful Waikiki Beach.
"I've been on Tablo [at home] since October 2020, and it's amazing the things I've been able to do while treating on this device. Usually when I'm traveling, I would have to pack supplies, saline, needles, gauze, everything like that. But that's not what I have to do anymore. I simply can take my Patient Key, plug it in to an available Tablo in the center, all of my information shows up, and I can just do my treatment … it was amazing and definitely made it easier for me."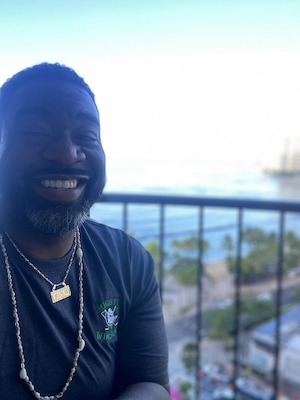 Pack for Vacation, Not Dialysis
"I only packed the necessities for the trip, just clothes, shorts ... I didn't pack any saline or gear for dialysis ... Feels good to travel this way. I feel normal, packing normal things in my bag."
Treat and Go
"Hooked up on the Tablo machine, here in Hawaii … Patient Key got popped right in, all my information showed up, and we started treatment. This is how you can travel and still do dialysis on the road, even as far away as Hawaii."
Enjoy Your Vacation
"I'm done with treatment and stepping out for dinner. I feel good, just going to enjoy my time here. The benefits of traveling on Tablo is that I don't have to bring supplies, nothing with me. When I'm done, I get up, I go and enjoy the rest of the day."
Bring Home Memories, Not Dialysis Equipment
"Had a great time here in Hawaii, about to get one last treatment in, then get on a plane and take the red eye back home … I'll never forget this view, never forget the vibes."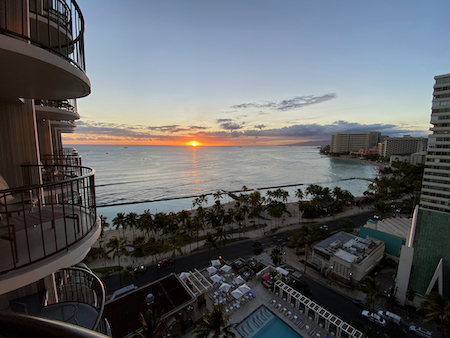 Watch David's Hawaii Videos and Read the Full Article Here
Follow David
Watch his "Journey Home" video
*
The Tablo Patient Key is a patient-specific, secured USB storage device that contains encrypted Tablo Hemodialysis System treatment and prescription details. It is inserted into a Tablo console USB port prior to use. Check with your nephrologist and care team regarding any travel concerns, or questions you might have about preparing for travel on dialysis, and if Tablo is available at a dialysis center at your U.S. destination. If you aren't already using Tablo at home or in a clinic, ask your provider and
find Tablo near you
.
Tablo Hemodialysis System Disclaimer: Results may vary. Keep in mind that all treatment and outcome results are specific to the individual patient. Please consult your physician for a complete list of indications, warnings, precautions, adverse events, clinical results, and other important medical information. It is important that you discuss the potential risks, complications, and benefits of this product with your doctor prior to receiving treatment, and that you rely on your physician's judgment. Only your doctor can determine whether you are a suitable candidate for this treatment. Read more at outsetmedical.com.