Options to Help Pay for a Kidney Transplant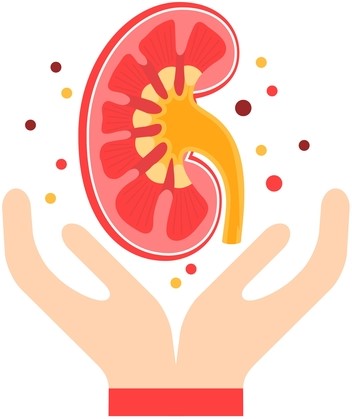 When you have a job, a health plan, and you do home dialysis, you are more likely to get a transplant.1 But, even if you work, money may still be a roadblock. A living donor, if you have one, may face costs, too. Here are some tips for how to learn about costs—and options to help pay for them.
Costs of Transplant
The financial counselor and/or social worker at your transplant center can help you learn what you need to know about the costs for a transplant and after care. You can ask them:
What will my costs be for pre-transplant tests, surgery and follow-up? What might my out-of-pocket costs be?

What will the anti-rejection and other drugs cost? What won't my health plan cover?

How long will I need these drugs?
OPTIONS TO PAY FOR A KIDNEY OR KIDNEY-PANCREAS TRANSPLANT
Work Health Plan

Work health plans may cover transplants and follow-up care for you and a living donor. Most have deductibles, copays or coinsurance.

Work health plans pay first for the first 30 months that you could get Medicare—even if you choose not to. Medicare pays second during that time.

Having Medicare and a work health plan can save you money. When a work health plan pays Medicare's "allowed charge" in full, a clinic or doctor that takes Medicare cannot bill you for more.

Tell all of your health plans about each other. They need to coordinate care for you. Let Medicare know if you have a work health plan. Let your work health plan know if you have Medicare

Read your policy. Talk with your health plan about how it covers a transplant for you and a living donor if you have one. Find out how much you have to pay before your plan will pay 100% of your healthcare bills for the rest of the year. Ask where you can get your transplant to owe the least.

COBRA

COBRA is a law that lets you keep your work health plan if:

You quit or lose a job

You are no longer the spouse or child of someone who works

Your worker spouse or parent dies or goes on Medicare

You must pay the full costs for COBRA—and it tends to be a lot. COBRA may cover you for at least 18 months. Your job must offer you COBRA when you have Medicare. But, if you sign up for Medicare, COBRA may end early. Workers, spouses, and children who are disabled can keep COBRA longer.

Original Medicare

When you do NOT have a work health plan, Medicare pays first. (It is the "primary" payer.)

Medicare Part A helps pay for a transplant (tests, surgery, hospital)—once you pay a deductible. You must have Medicare Part A in place the month of a transplant. This protects your right to use Part B to pay for transplant drugs.

Part B pays 80% of your surgeon and transplant doctor fees—after you pay a deductible. Part B must be in place to cover transplant drugs when Medicare pays first.

You can get Part D to help pay for drugs. Part D may cover drugs besides the ones for transplant. Insurance companies sell Part D plans. Each plan has a list of drugs it covers. You can compare plans and their costs at the drugstore you like to use here. Look at your plan each year.

If Medicare is your first—or only—health plan, it will cover 100% of aliving donor's hospital and surgeon visits for 90 days. It covers visits at the transplant center for 6 months to check for problems, too. After 6 months, Medicare will cover only problems due to the surgery itself. Read how Medicare covers dialysis and transplant here.

When you have Medicare only due to kidney failure, you can keep it for 36 months after a transplant. You do have to pay Part B premiums. When you get SSDI or Social Security retirement, Part B premiums will be withheld from your check. If not, you will be billed for 3 months at a time. Or, you can set up to pay once a month. Read how to do that here. Medicare lasts at least 36 months after a transplant—longer if you're 65 or you have had Social Security Disability Insurance (SSDI) checks for at least 24 months.

Medigap

A Medigap plan can help with co-pays or the 20% that Part A or B don't pay for things they cover.

Medigap plans—except in MA, MN, and WI—are set up so that all letter plan A's, B's, etc. cover the same things. They only differ in price. See a chart and what plans cover here. When you have Part A and B and a Medigap plan, you will know how much your premium and care will cost.

When you turn 65, Medigap plan costs may go down, so check the plans again.

Medicare Advantage (MA)

MA plans must cover what Original Medicare covers. They can choose to cover more, too like eye care, hearing, dental, fitness, some trips to get healthcare, etc.

Most MA plans cover drugs: 80% of the cost of anti-rejection drugs are paid for under a Part B benefit. They may also pay for other drugs.

MA plans must limit out of pocket costs to $6,700. Some may have lower limits. A Medigap plan will NOT pay MA out of pocket costs.

Ask your MA plan how it covers transplant costs for you and a living donor.

MA Plans change each year, so, you will need to review your plan and its costs.

Medicaid

With low income and few assets, you may be able to get Medicaid. Each state has its own income guidelines. Some states let you get Medicaid if you have high health care bills that reduce your income. This is called a "spend down."

Medicaid covers hospitals and doctors for transplants. But, not all transplant centers may take your state's Medicaid.

Veterans Health Administration (VA)

The VA has seven transplant centers across the U.S. If you have a transplant at the VA, VA covers costs for you and a living donor. You may have some copays. The VA may cover travel and lodging for you, a support person, and a donor for the work-up and follow up visits. See a video about VA transplants here.

When you have VA and Medicare, you can choose care from the VA or any transplant center Medicare approves. You might choose a non-VA center, but want to use the VA for your transplant drugs. If so, think through how you will get those drugs right after a transplant before you can get them from the VA.

TRICARE

TRICARE covers transplants with prior authorization. It will cover a living donor's costs to donate. Read about TRICARE and transplants here.

Tricare will not cover donor complications—unless s/he has TRICARE too.

TRICARE and Medicare work together. When you get a transplant at center Medicare approves, it will pay first, and TRICARE will pay second.

Qualified Health Plan (QHP - Marketplace or Private)

QHPs may help you when you can't get another health plan. They often have high out-of-pocket costs. You may get a premium tax credit based on your income. With lower income, you may get help for out of pocket costs. Or, talk with your transplant center about how to make a plan to pay those costs.

QHPs change every year so review your options. Each year you may need to get prior approval before you can get your transplant drugs.
Other Transplant Costs
It's easy to overlook the other costs of transplant. Your transplant team will likely want you to have a plan to pay for these costs if they apply to you.
When you live far from a transplant center, what will food andhousing cost for a work-up stay and care after a transplant?

Will you need childcare during your hospital stay and recovery?

What about rides to the transplant center for a work-up, transplant, and follow up? Who will come with you? Will s/he need rides, too?

What will it cost for help at home?

How much work income will you lose during your work-up, hospital stay and recovery?

How much work income will a living donor lose?
RESOURCES FOR OTHER COSTS OF TRANSPLANT CARE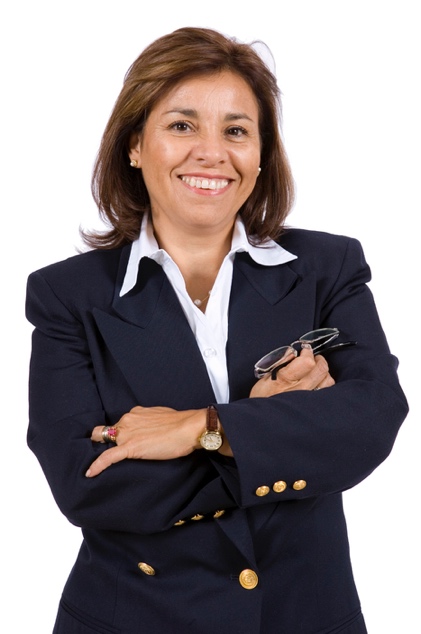 Dental Check-up for Transplant Work-up

You will need a dental check-up to get on a transplant list. Medicare does not pay for this, but other health plans may. If you don't have a dental plan:

Dental Lifeline Network has lists by state to seek help if you are older, disabled, or have a low income.

Needy Meds lists dental clinics with free or low-cost care.

Dental schools near you may have lower prices for care you get from a dental student. (MEI Images)

Non-covered or Costly Transplant Drugs

Housing

You will need to go to your transplant center for work-up and follow-up. Medicare does not pay for housing. After a transplant, you will get blood drawn and see your transplant doctor two or more times each week. Then, you will see your team once a week, twice a month, and then every few months. At a year, you'll get labs drawn every 3-4 months and see your transplant doctor once a year. If you live far from your transplant center, you will need a place to stay for these visits.

Some transplant centers arrange lower than full cost lodging for patients. Ask your transplant team about lodging options.

Ask your health plan if it will pay you back for lodging costs.

Ask your tax advisor what you can claim on your taxes.

Childcare

Family or friends may be able to help you with childcare when you have a transplant. You may also need help once you get home, until you feel better.

Childcare.gov lists childcare near you. You'll find costs and financial help, fact sheets, questions to ask, and a toll-free number to call.

Transportation

If your transplant center is far away, you may want to fly for the work-up and follow-up care:

If you don't want to fly, talk with your social worker about ground transport to the center. Contact the program to learn the cost.

Help at Home

After a transplant you won't be able to lift over 10 pounds or drive for a while. Ask your transplant team how long. For that time, you will need help with housework, errands, etc.

Your transplant team may want someone to spend the night with you for a few days once you are home. They will want to know who is on your support team.

No family or friends nearby? You may need to hire someone to help you at home for a while. This AARParticle describes pros and cons of care at home options.

Order groceries online. You will still need help to bring them in and put them away.

Ask your transplant social worker if he/she can suggest an agency to contact.

Lost Work Income—for You and a Donor

Ask your transplant center how long you will need to be off work. This may vary based on the type of work you do and how your transplant is done.

Find out how long and how much a short-term disability plan will pay. Most will pay 50-60% of your work income.

See if you can use the Family and Medical Act to protect your job while you're off work. FMLA leave is unpaid, but you can use vacation or sick days to help limit lost income. Some employers will let other staff donate days to help you.

Living donors should not have to pay to donate an organ—but they can have costs. Working donors have to take time off work for tests, surgery, a hospital stay, and time to recover. They could have costs for rides, housing, and food. TheNational Living Donor Assistance Center (NLDAC) may be able to help with some of these costs. The site says which centers are partners with the NLDAC and how to apply. Some states, like WI, have tax refunds for donors.

A living donor must have his or her own health plan before a transplant. Medicare and your health plan will NOT pay for a health problem that is found at a work-up. They will NOT pay for health problems that come up later and were not due to the surgery.

A donor who needs a health plan may be able to get one through the Marketplace. S/he would need to sign up during open enrollment each year. Or, s/he may be able to get a plan at other times with a special enrollment period, if there is a "qualifying event," like:

Loss of a health plan

A change in household

A move

A drop in income

Becoming a U.S. citizen

Getting out of jail or prison

Fundraising

Do you have the savings you would need to get you through what is ahead?

If you need help to build a nest egg, your transplant team may suggest you start a fundraising campaign. GoFundMe is well known. But, with it, you have to do all of the work yourself. GoFundMe gifts are NOT tax deductible to givers. And, money raised could risk your SSI or Medicaid—and may be taxable.

Instead, the three groups here can help support you in fundraising. They will give you tips for what to have in your story. They will set up an account to hold the funds raised. This money will NOT risk your SSI or Medicaid and is not taxable to you. Givers DO get a tax-deductible receipt. Ask how much each of the groups would keep of the money raised for what they do:
Conclusion
Getting a transplant is a goal for many people with failing kidneys or those on dialysis, including those on home dialysis. You could face challenges to getting a kidney transplant. Some you may have addressed already, but others you may not have thought of. Hopefully this has helped you see how you can overcome challenges. All you need to do is ask for help when you need it and seek answers to any questions you have.
References:
What Every Patient Needs to Know

1Patzer RE, Plantinga L, Krisher J, Pastan SO. Dialysis facility and network factors associated with low kidney transplantation rates among United States dialysis facilities. Am J Transplant. 2014;14(7):1562–1572. https://www.ncbi.nlm.nih.gov/pmc/articles/PMC4180229 /