HHD & Rock & Roll!
This blog post was made by

May 17, 2018.

on
I shared a video of my husband, Ted, playing guitar at a recent gig and was asked to write a blog about our progress. I found it to be a challenge to keep focused on where we are now without telling the story of our journey…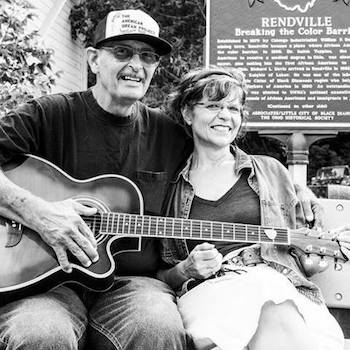 As an extremely engaged spouse and now official Care Partner, I have spent the better part of the past 13 years advocating for my husband's health. After learning in 2005 that Ted had kidney problems, it became clear that not having health coverage could result in a huge financial burden. So, while he was in high stage 3 we had to get very creative! With much research we were successful at managing this progressive condition with herbs and diet and we chose to live in a world (as most do) where dialysis would never be a choice we actually needed to make! Doing things our way we were able to manage things for almost 10 years, but in late 2014 his GFR declined, and thankfully we were able to get health coverage through the ACA and start to work with a nephrologist.
In 2015, it was determined that dialysis was imminent and though I worked long hours supporting us, our nephrologist was a huge proponent of home modalities and assumed we would opt for one of those over in-center. Truthfully, Ted's first choice was no dialysis, but after much research and utilizing the My Life, My Dialysis Choice tool, we advised our nephrologist that we would try HHD.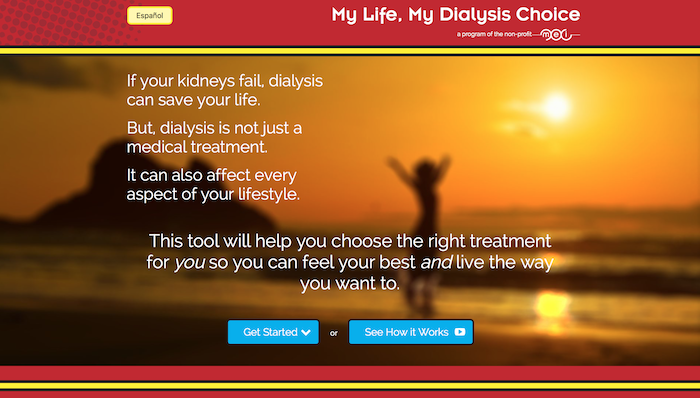 In June 2015, his fistula was created, and we began training at home for HHD in December. Ted is a musician and was very concerned that the creation of a fistula would impact his guitar playing. His GFR was between 12-15, and though he wasn't in total kidney failure, we decided to be proactive and not wait. He had been taking a variety of herbs and maintaining a pre-dialysis renal diet in the weeks and months prior to beginning HHD. He was experiencing a great deal of fatigue and was on two blood pressure meds.
To say that we had a rough start with dialysis is an understatement. I had tragically lost my Mom in early 2015, my husband was clearly headed towards dialysis, I had a demanding and high profile (in our community) business to run to support us, and the first year and a half of dialysis was horrific!
Ted was born with bad kidneys and an extremely tortuous vein structure. As a result, even our rock star vascular surgeon had problems creating the access. We proceeded with training and with the guidance of our nurse, developed buttonholes. Ted learned to self-cannulate and there was daily stress, anxiety, anger, heartbreak and tears. We were doing treatment 5x a week, about 3 hours each time.
During the first 6 months Ted had numerous fistulagrams due to stenosis and lots of problems with cannulation, pressures, etc. In May 2016 he was hospitalized with what we thought was an infection but turned out to be severe stenosis. Even though Ted was meticulous with his cannulation site maintenance, in late June 2016 he started running a fever. Being stubborn and angry he insisted it was "just the flu." After a weekend of hell, I convinced him to go to the ER, and 48 hours later we learned he had a staph infection. Ted was admitted to the hospital where we found that the infection had migrated into his heart, causing endocarditis. Though there was luckily no damage to his heart valves, the infection then migrated into his lungs causing "non garden variety" septic pneumonia. The treatment for this was going to be 8 weeks of in-center treatments to receive IV antibiotics.
Ted was released from the hospital a couple of days before the 4th of July celebration in our community where his band was scheduled to play. He was not feeling well, but was determined to play for the event.
July 7th, the day before Ted's 60th birthday things started going downhill! At treatment, it was determined that his access was blocked and could not be cleared. A CVC was installed a few days later and a couple of days after that the surgeon created a new cephalic fistula access requiring 45+ staples. After a couple of weeks when the staples were removed, it was determined that he had significant seroma fluid buildup, which required multiple visits to the interventional radiologist over the next few weeks to draw the excess fluid (300-500cc each time).
Seven months later in early 2017, the new access was ready to use and the CVC was finally removed. Once we started using the new access, we reviewed the various options and decided against buttonholes. Due to his vein structure, we chose to use 15 gauge, short sharp needles and a ladder technique.
After almost weekly visits to the vascular surgeon with the first access, we haven't needed any maintenance on the new one in 14+ months of using it! Due to a combination of sticking to a clean, healthy, renal diet; doing long slow treatments (2 days on 1 day off, 50 liters at 300 BFR); taking various herbal supplements; and staying active, Ted is doing great!
We feel that HHD is a superior modality and one that provides a great opportunity for a long and healthy life. My involvement is the critical component to keeping everything on track, and I've learned that the industry has not yet figured out how to effectively quantify the value of an engaged care partner in a manner which can result in meaningful quality of life for both patient and care partner. What's even more frustrating is that the industry has a clear disinterest in exploring this issue in a comprehensive manner.
We are now almost 2 ½ years into HHD/dialysis. Ted is off of his BP meds and takes one Lasix, .25 mcg Calitriol and his Auryxia binders (in addition to various herbal supplements). Ted's labs are excellent (13.6 HGB this month w/o Epogen!), he has lots of energy and though dialysis is inconvenient, it is part of our routine and the payoff is that he's able to focus on his music, other projects around the house, and traveling, instead of focusing on his kidney disease! We recognize that achieving homeostasis is literally like hitting a moving target and though things can change in a moment we have developed tools that allow us to be proactive in addressing challenges along the way so we are able to stay on top of variations so a small variation doesn't turn into a major one!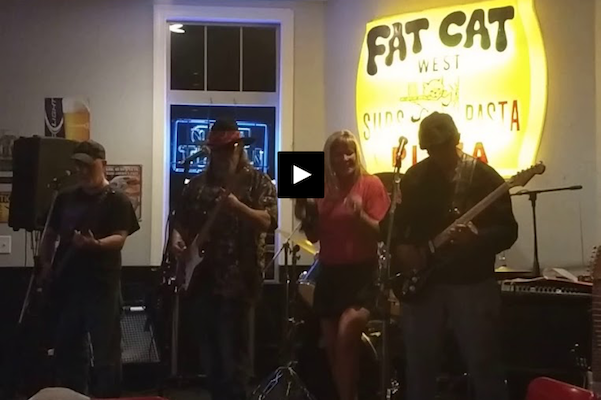 This video clip is from one of Ted's recent gigs at a local pizza restaurant. The girl playing the tambourine on stage with him is the manager. I went up to pay the bill for myself and my friends and thanked her for booking them and explained that my husband is on home hemodialysis and the music is what keeps him motivated to do his treatments! She made a sympathetic sound and asked if my husband was there tonight. I replied with a laugh, "…Uh, yeah he's the lead guitar player you were just rocking out with!" Moments like this are what makes dialysis all worth it!