Patient Comfort: Dialysis vs. Cancer Treatment
This blog post was made by

March 21, 2019.

on
One of the biggest benefits of social media for people with any chronic disease is the ability to share—and compare—aspects of healthcare and how they are treated. U.S. medicine is largely practiced in silos, with body parts or systems parceled out to specialists who may or may not work together to coordinate a patient's care. Yet, many people who have one chronic disease have two, or three, or more. Their cross-cutting experience can help us see how we could provide better, more sensitive patient care.
A recent topic in the Home Dialysis Central Facebook discussion group compared the very different atmosphere of cancer treatment vs. dialysis. What came through loud and clear is that nephrology has a lot to learn from oncology about how to treat patients like independent, autonomous human beings in crisis. See for yourself: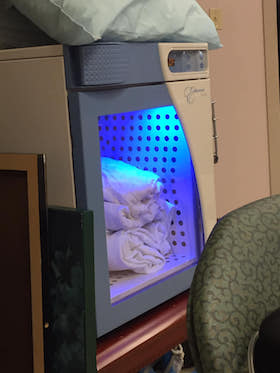 "I spent a long time waiting at my oncology clinic today and snapped this picture because I don't understand why this unit that is super busy can have heated blankets when dialysis clinics don't even have any blankets. They offer pillows. They have a refrigerator with drinks like juice and ginger ale and a Keurig for coffee and a microwave for tea. They stock Cheezits and other bland snacks and have a counter to share treats patients bring in. They have a basket full of donated hats and sometimes even lap blankets for anyone to take for free. They offer so much for patient comfort. I'm glad I'm doing home dialysis now, but when I go in-center occasionally, I always forget a blanket until I'm hooked up for 4 hours to freeze. And when I do remember, I have a hard time carrying it myself. Seems to me it can't be that expensive to offer a warm blanket to a freezing cold patient."
A nurse then pointed out that:
"Oncology makes a ton of money for the hospital. I hated those damn heated blankets working in the hospital. You have no clue how much laundry they create. The blanket stays warm for 15 minutes and then people want another one. Offering food and drinks is a little counterproductive as they are trying to remove fluid and eating during dialysis makes it harder to shift fluid and leads to drops in blood pressure."
Personally, I suspect that the former has quite a bit influence than the latter, and some agreed:
"ESRD is the largest Medicare expenditure… so when they say it has to do with money, that's a BS answer. The dialysis for-profit corporations make more off us."

"For profit dialysis is the reason. Europe and other nations serve food and drink in many of their units. Most people have no difficulty eating while on dialysis. However, the American practice of rapid fluid removal places patients at risk of passing out and throwing up. This could lead to aspiration and death in some patients. At home, I ordinarily ate my largest meal of the day while on dialysis. There are some non-profit dialysis centers that still offer that kind of support here in the US, but the for-profit LDOs that dominate the field offer protein drinks to selected patients with low albumin, but that is all."
"Patient comfort is not part of the [dialysis] bundle."
"Public hospital for me here in Australia, and I'm offered heated blankets multiple times every treatment. But, our dialysis model is not driven by profit."

"Likewise in NZ."

"I was at a non-profit when I started [dialysis]. We had heated chairs. They provided pillows for us. They gave us a starter bag and blanket and high-definition flat screens and cable. When I moved to a new city and a for-profit center, we got nothing."

"Dialysis patients really are treated like 3rd class citizens. Have you ever heard of a patient being involuntarily discharged from chemo?"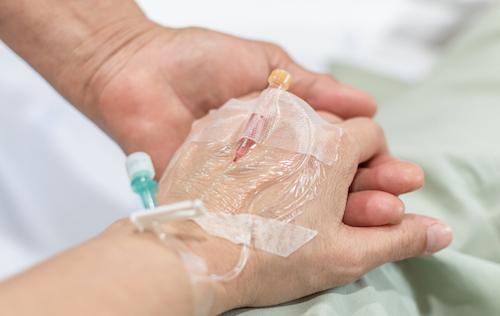 Blankets really do matter, argues the original post-er:
"The oncology unit I go to is not part of a hospital. And I've been in the hospital and at my clinic, and staff has always been happy to offer the blankets. I've been sick sometimes where they just piled blankets on me and even over my head to help me get warm. If I was in center, it would practically be torture to let someone feel that cold. If heated blankets really do cause more laundry, then why not regular blankets? I understand that extras like coffee and tea may be cost prohibitive or may send some people over their fluid levels, but really I think we are all adults and should be able to make our own decisions based on guidance from our doctor and nurses. I can't see any reason that blankets can't be offered."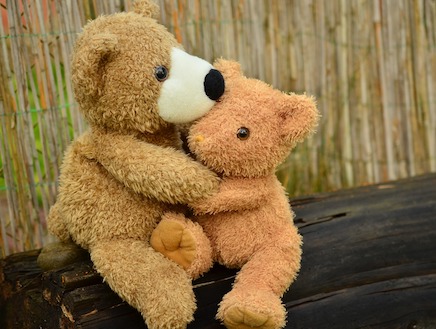 When I turned 50 and got to have my first colonoscopy (and who doesn't look forward to that), my strongest memory of the procedure was being covered up with piles of heated blankets. This didn't just feel like physical warmth, it felt like human warmth—like someone noticed that I was freezing and cared about helping me. And, according to two nurses, being able to offer that comfort means something as well:
"All the money goes to shareholders and CEOs. When I was a nurse, my patients were always so grateful for warm blankets and I was always thankful we had them available."

"My FAVORITE thing to do when I was a nurse's aide was give warm blankets to people. The look of relief on people's faces. It's the little things. When you see both and compare, the cancer 'industry' is a hell of a lot more geared towards patient comfort and quality of life than dialysis. If you told a cancer patient 'you are always welcome to take your own blanket and be prepared,' the world would screech to a halt as the audacity of your comment took everyone's breath away."

"My nurse at my clinic shouted to me that she 'was not there to see to my comfort.' I reported it to the doctor. Nothing was done. Maybe the doctor agrees with her."
Several members had experienced both cancer treatment and dialysis:
"When at my oncology clinic, blankets and pillows are offered right away. They are there so you can even help yourself, but the nurses and aides always offer too. They offer drinks and snacks and offer them to caregivers as well. Both patients deserve the same standard of care. And, I didn't even mention that the standard of care is so much higher with oncology. The level of professionalism is night and day from what I have seen. I've been to 7 different in-center dialysis clinics."

"I am also a cancer survivor who is now on dialysis. The differences in patient care are appalling to me."

"The level of respect for the patient's wishes is much higher for chemo patients. They chose which treatments to take, given all the options. They can go to large cancer centers to get second opinions. Their doctors work with all the doctors in the office to come up with the best treatment for you. If there is a day that you just can't face getting treatment, they quickly reschedule for you when you can. My oncologist has told me on several occasions that I know my body best and I know what I need. She talks to me on a normal level, explaining when she needs to but knowing that I know myself best. At dialysis clinics everyone is grouped into the same treatment protocols. Education is important, especially when you are new to dialysis. I went to a clinic that used to hand out a monthly packet and more than half of it was things like word search or fill in the missing letters of proteins. It was kindergarten stuff, and you got stickers or sad faces on your labs. They had charts on the wall of who hit their goals this month. It was so demeaning. The nutritionist would quiz you: name 3 proteins, name 3 foods high in sodium. What we really needed was articles on new advances or ways to deal with depression from dialysis. And, I have seen patients get lectured over and over again about not leaving early or not eating while on treatment. Maybe it's just me, but the more you say not to, the more I want to do it. I once had an aide lecture me about drinking a strawberry smoothie and said she was 'going to tell the doctor' on me. I'm not a child. I had been in the hospital over 2 months, and drinking a few sips of a treat like that may have brightened the miserable and painful day I was having."

"I am a stage 4 cancer survivor—which is why my kidneys failed. The difference in patient care is appalling. I'm still the same person though."

"The cancer centers here all compete to see which ones can have the most patient amenities, and advertise like crazy. Meanwhile, while I was in-center, I was in a dump in an industrial park that looked more like a jail than a place of healing. I had to go home for my sanity."

"I agree about the community feeling different. At my oncology unit, people give each other advice and help with things like how to use the chairs. Three hours and I didn't feel impatient once. Three hours in a dialysis clinic feels like torture to me. It's uncomfortable, cold, no privacy, and staff just aren't the same."

"I have two friends who had cancer, and while on chemo changed their minds and walked away. They were welcomed back with open arms when they returned, knowing their options were few. Dialysis patients are treated terribly. The truth is, we're treated like prisoners. If we don't comply, we will be put into some sort of solitary confinement—that being in-center therapy. If a dialysis patient is involuntarily discharged, just try and see how hard it is to get back into home therapy after that."
Finally, participants identified the relative cultural attitudes toward dialysis vs. cancer as a reason for differences in treatment—particularly perceived responsibility for "causing" the illness:
"The sad truth is dialysis patients are looked up on poorly by society in general. Many people believe you are on dialysis because you have diabetes. They believe if you have diabetes, you must have caused it yourself. Not even going into that, it's seriously sad that people in mainstream society can judge people with one disease better than with another."

"Cancer has a lot more creature comforts than dialysis. A lot more support. A lot more community. Society looks upon cancer with a sympathy that isn't given to dialysis patients. Dialysis is very much cloistered. I feel it's psychologically healthier to be on chemo than on dialysis. Patient comfort and quality of life should matter everywhere. It's not a contest. I certainly do not want QoL* to go down for cancer patients, but I'd love to see the industry align itself to truly patient-centered care from the top down."

"I've taken care of many cancer patients when I worked in hospitals for years. Do you know what I saw? I saw them receive so much empathy, love, and support from not only the community, but the hospital staff. Not once did they have to want for anything (except to not have a disease.) They were given relief from pain without being deemed a drug seeker by doctors. Cancer is usually a visible illness and one where one is never blamed for contracting themselves. Now, on the other hand, let's look at ESRD…I'm constantly told, 'At least you don't have cancer!' I go to the hospital and am always treated like a drug-seeking addict because my illnesses are not visible."
Finally, a vision for a better way:
"When I rule the world, there will be massage chairs and pedicures and fancy protein shakes with scones."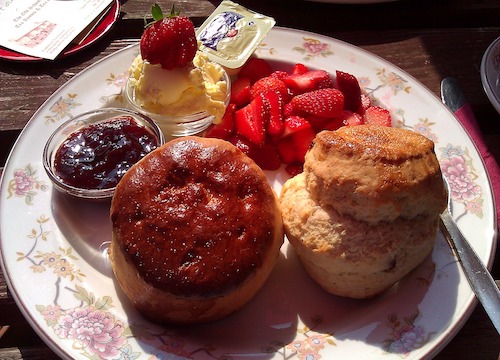 *Incidentally, for many years I have done a thorough search of PubMed at least once a month to find new dialysis-related studies for the Home Dialysis Central email update—and it's been quite clear that nearly all of the quality of life research in dialysis is happening outside the U.S.