Epilogue: Chronic Illness is No Reason to Deny Yourself Life's Pleasures
This blog post was co-authored by

August 26, 2021.

on
Authors' note: This is the 16th and last in a series of blogs about our adventures traveling in Europe in 2019. They will appear here on the fourth Thursday every month, and will eventually be compiled into a book entitled: "Taking Chances, or How to See the World Living with Chronic Illness."
Henning: Adaptability is the key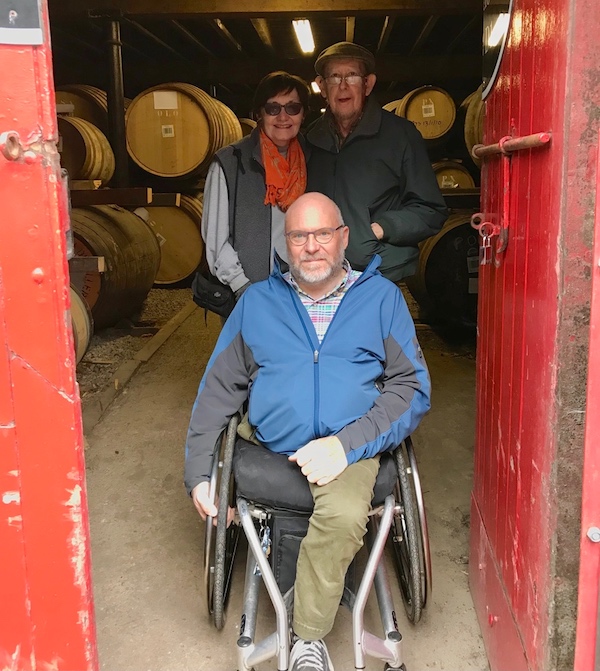 From the small town of Inverurie to the cobbled streets of Glasgow and back to my home in Copenhagen, we had a great time together.
I found a common ground with David and Linda that I rarely find with others. We all have a positive attitude despite what happens around us. We live meaningful lives, where we strive to educate and help others whenever we can, and in which our own education is a never-ending adventure. Learning new things is the fabric of the lives we live.
Not to belittle the experience of other groups of people, I see a certain connection between the life lessons one can read from people who have been persecuted, like holocaust survivors, and those of us who have been close to death from chronic illness. Many of us adopt similar philosophies of life. Once one experiences firsthand how fragile life can be, it becomes so much more precious. Every experience is perceived on a much deeper level than the average person is usually able to see.
Another thing I have noticed about those of us who have had serious brushes with death is that we learn to adapt to life's circumstances and change, no matter what life throws at us.
Travel is one of the most broadening experiences one can have. It opens one's vistas to new people, new customs and hopefully new horizons. David says every time he takes a trip to a foreign country or one the 50 states he is visiting for the first time, it's like getting another advanced degree. I feel the same way. An open mind leads to an open heart, and that is often the key to feeling better about oneself and coping with chronic illness.
I jumped at the chance to go to Scotland with David and Linda. I've always wanted to see Scotland, having heard so much about its beauty and the friendliness of its people, its wild history and scotch whisky, of course.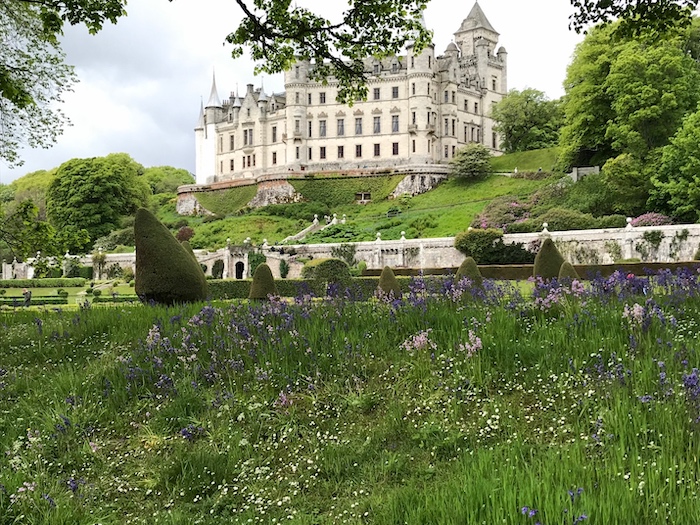 I knew we would have to look for a large van, wheelchair accommodations, etc. But that didn't faze us. We rolled up our sleeves, got on the Internet and found the resources we needed at the prices we could afford. Even then, David wanted me to experience small town, rural Scotland—what he called the "real" Scotland. In big cities like Glasgow and Edinburgh, handicapped services are largely available. But he and I already live in large cities with millions of people and crowded museums and nice restaurants. He wanted me to see the Scotland he loved and had been to before. When I saw the village of Ardersier, I knew I was in a very special place. I loved it. David just smiled broadly when he saw my eyes light up.
I don't feel it is a huge burden to have to carry my dialysis machine and supplies with me when I travel. It requires more pre-planning, but the joy I gain from those trips far outweighs the inconvenience of carrying medical equipment. It's like my wheelchair. I've had it so long, it's part of me. It goes everywhere I go. At home in Denmark, I have a special van with a chair ramp and hand controls. It's just an extension of who I am, no different than someone who buys a large sport utility vehicle because they like to go camping or boating.
I was a child when I had to adapt to living in a wheelchair. So, I did. I had no choice. But to me, adapting also meant breaking pre-conceived boundaries. I have done things people would think undoable in a wheelchair. So, traveling with the restriction of lugging my NxStage machine with me is just an extension of the life I have always lived. Of course, I have gotten older and wiser. I like way more comfort than I did when I was young and stayed in the sauna house at the Nordic Ski Center in Breckenridge, Colorado for four days before I found decent accommodations. But the attitude of doing whatever I put my mind to is still the same.
David: Traveling for adventure
Travel has been a constant thread in my psyche from the time I was around seven, when I would take the train with my mother from my hometown of Rochester, N.Y. to her birthplace and visit relatives in Detroit. I loved to roam the passenger cars and spend hours looking out the windows of the club car at the back of the train. Every time we went, it was another adventure.
The first trip I planned was a short Easter weekend excursion to New York City by train from Rochester. The group included my parents and my older brother, and first cousins and their parents. I was in charge, having planned out our itinerary. Unfortunately, it was one of the coldest springs on record and I had the flu. I spent the trip down to New York sleeping and being cared for by my mother, and revived the day after we arrived in New York. We did all the usual tourist things and the trip was a resounding success.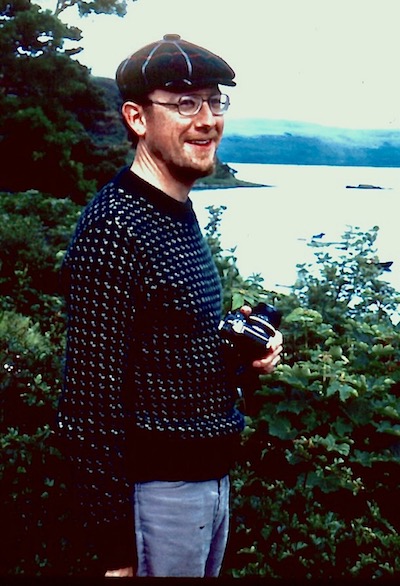 I began to travel in earnest when I was seventeen. My dad had given me an old family car, a big white 1957 Buick Special, and off I went every summer with a friend or two to Cape Cod, Gettysburg, and Washington, D.C. In college, I worked summers for the Dean's Office and led tours all over the East Coast and Eastern Canada. To this day, it's hard for me to be on a tour I'm not leading.
So, when I lost my kidneys in 2002, my life changed radically. Travel was only possible if I could find a dialysis unit where we were going that had a chair available for traveling patients. Many didn't and options were limited. Also, three-day-a-week dialysis often left me weak and tired. That changed radically again, for the better, when I switched to the NxStage portable dialyzor in 2005. I was free again and dialyzing more frequently when and where I wanted, often in the homes of good friends all over the U.S.
Like Henning, my machine became an accoutrement not a burden. It was my ticket to the lifestyle I desired. It even became an object of curiosity and amazement. Most friends had never seen a person dialyze, and were fascinated that one could do it so easily at home. I would usually set up my machine in the guest bedroom where I was sleeping, but my hosts often they insisted I do so in the living or family room, so I could socialize and they could ask endless questions. Once, we were part of a group staying in a four-bedroom casita in the mountains of New Mexico. We were celebrating one couple's 25th wedding anniversary. When I excused myself at 9:00 p.m. to dialyze in my bedroom, they all followed me, with drinks and munchies in hand, and the party continued for many hours.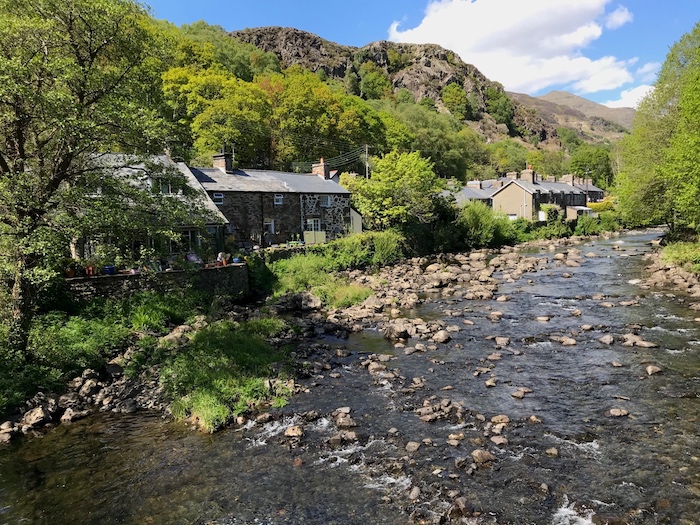 Today my good friends don't think of me as disabled or health compromised. They don't feel sorry for me, and they enjoy my company for who I am. That's because I don't act like an invalid. When I travel, I'm often invited to stay at the home of friends. Because of my kidney transplant and other health issues, I still have a somewhat restricted diet. They always ask what are my special food requirements. I often minimize these and assume I will buy what I need myself once I've arrived. But they insist and say it's no bother. It's part of their hospitality. We thoroughly enjoy each other's company in a relaxed, happy atmosphere.
When we flew to Copenhagen with Henning, we stayed for almost a week in his apartment. We could have stayed in the guest apartment in his complex, but it reeked of cigarette smoke to which I'm highly allergic. So Henning said, "Stay with me. We'll make sleeping accommodations and all have a better time." He was correct. Those late night talks and early morning breakfasts while still in pajamas where the best.
---
As we edit this book, the world is absorbed in a life and death struggle with the COVID-19 pandemic. We are facing what is possibly the most challenging threat to our way of living in over a century. Adaptability is paramount to moving forward and achieving safety and a cure. Travel is no longer safe, and may not be for some time. Breaking old habits is hard, but it is now required of everyone. Is this the new normal? We don't know. But, as change is the constant—as it always has been—we are adapting.
Those of us who have lived for years with chronic illness are pros at adapting. We've had to be. We take what we are given and make the best of it. And as the years go by, we are often surprised by how normally we live day to day.
We hope you've enjoyed our travel adventures and learned a thing two about how to enjoy life taking chances.