My Kidney Life Plan: MEI's NEW Person-Centered, Values-based Decision Aid
This blog post was made by

August 25, 2022.

on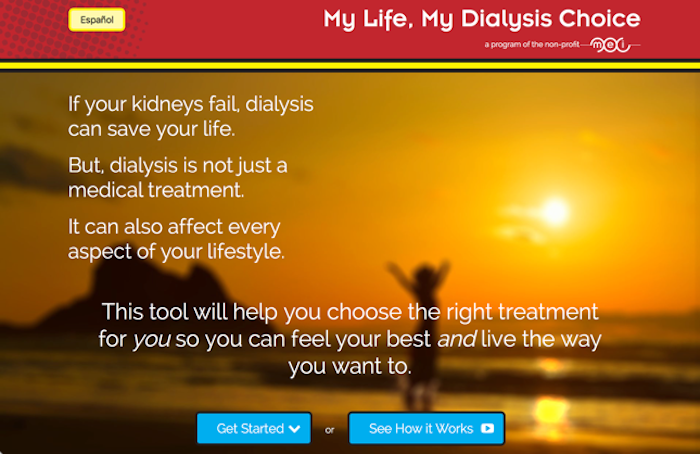 Back in 2014, John Agar, our much beloved (and sadly—for us—retired and off to a novelist career!) nephrologist guru wrote this blog post about the origins of our My Life, My Dialysis Choice person-centered, evidence-based treatment matcher, or, in academic talk, "decision aid." Developing that tool took 3 years for the Medical Education Institute (MEI) team and three trips back to the drawing board for John, Beth Witten, Kristi Klicko, and me. The final result mapped 24 lifestyle, health, and relationship values identified by thousands of people with kidney disease to all seven ways to do dialysis gathered into four categories:
Manual + cycler PD

Standard in-center and home HD

Daily HD

Nocturnal in-center and home HD.
My Life, My Dialysis Choice helped people make decisions based on what matters to them. In our own research, it helped to ease one of the most difficult "bad news" conversation most nephrologists dread, while at the same time increasing the likelihood that people who needed to make a treatment choice would opt for a home therapy. The tool gave people a chance to rate each option with 0-4 stars for each chosen value, and offered hope that what they valued most in their lives—work, travel, favorite foods, etc.—wasn't necessarily GONE due to kidney failure. The free (and licensable) online tool, written at a consistent 5th grade reading level, meets all of the International Patient Decision Aid Standards (IPDAS) and toggles between English and Spanish at the touch of a button. It creates a one-page summary of the selected values and treatment choices that can become part of the medical record.
We are very proud of My Life, My Dialysis Choice! In fact, in my 32 years in nephrology, it may well have been my favorite thing we have ever done (though there are lots of contenders). But, My Life didn't go far enough. We had intended to include transplant and active medical management without dialysis or transplant (in our terms, "Comfort Care"), but just couldn't figure out how to do that.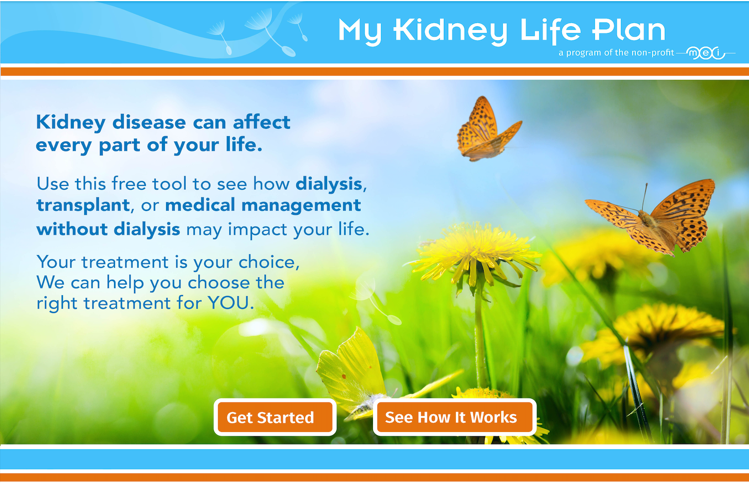 Now, we have https://www.mykidneylifeplan.org/.
Our NEW, updated decision aid, developed by our same team (before John retired), has a new name, inspired by the KDOQI Vascular Access Guidelines, and a new look, featuring dandelions* and butterflies. My Kidney Life Plan includes all of the forms of dialysis, transplant, and comfort care. The options (all dialysis, transplant, comfort care) can be toggled on and off by users, based on user interests.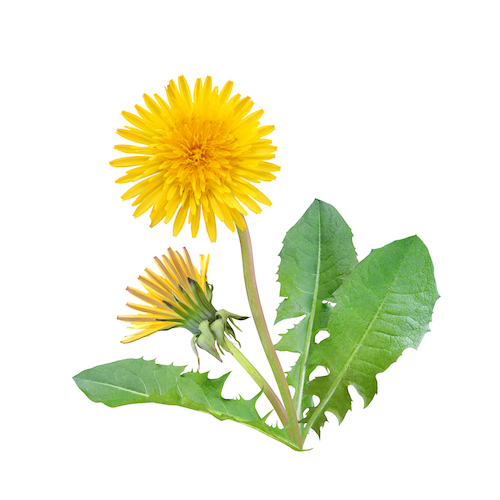 *Why dandelions—the "scourge" of suburban lawns? Dandelions are tough and scrappy. They bloom where they land and add a splash of color. Every part of a dandelion, from the root to the flower, is edible or medicinal. Dandelions break up compacted soil, and feed pollinators. Dandelions survive AND thrive!
The values list has been streamlined to 23, the writing level is still 5th grade and it still toggles to Spanish. Each option can now be rated with 0-5 stars. The tool is based on an all-new literature search that will culminate in a companion book and other educational pieces to come out in 2023—at least some in time for National Kidney Month in March.
Please Review My Kidney Life Plan!
The book and tool have already had multiple expert reviewers, and now that the tool is live, here is YOUR chance to have input. For about one month—until October 1—there will be an orange comment box on the bottom of each page. Please go through the tool as if YOU need to make a choice of kidney treatments—and perhaps you do. Choose as many values as you like. If you see something that doesn't seem right or is unclear, use the comment button to shoot us an email and we will look it over. We very much appreciate any time you can spend on this, so thank you in advance!