How to Survive and Even Thrive During Holidays When You Have a Chronic Illness
This blog post was made by

November 17, 2023.

on
Thanksgiving is coming up soon. If you are on dialysis or a care partner, you may find it a challenge to be thankful. There are so many things to not be thankful about—not being able to eat and drink everything you like, having to schedule dialysis when you'd rather spend time doing something fun, putting large needles in your arm or having to place them into someone you care about, and never knowing how you'll feel from day-to-day physically and emotionally. For dialysis staff, it's hard to be thankful when you're working very hard, and it doesn't seem like anyone around you appreciates your effort. But this is the time of year when we're supposed to count our blessings.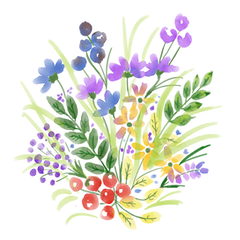 To write this blog I did a Google search for "Thanksgiving with a chronic illness." I found an article in Psychology Today with some tips that might help with coping. The social worker author started the article with a quote from A.A. Milne, "Piglet noticed that
even though he had a Very Small Heart, it could hold a rather large amount of Gratitude." She then wrote about spending an afternoon with children who had chronic illnesses. As they talked about all the bad things about having their chronic illness, they drew self-portraits that showed how they saw themselves, their hobbies, games they played, their loved ones, pets, foods, where they lived, trees and flowers, sunshine, and more—all the things in their lives that made them happy. The author reminded us that we can grieve the losses in our life while being grateful for those things we have. She suggested taking one letter of the alphabet each day starting with the letter A and going through the letter Z and writing something beside that letter that makes you thankful.
Gratitude and Mood
The article author cited research that found that people with inflammatory bowel disease or arthritis who had gratitude were less likely to be depressed. The introduction to the research she cited reported other research that also found that gratitude is associated with better well-being, coping and sleep in people with different chronic illnesses. Gratitude was even found to predict reduced depression. There is evidence that positive events over time can help improve gratitude, and there are techniques to improve gratitude—which has been found to improve mental health in healthcare workers.

Measuring Your Sense of Gratitude & related factors
How can you measure your level of gratitude, and after you measure it, how can you increase that level? A survey called the Gratitude Questionnaire (GQ-6) has 6 questions, each scored from 1 (Strongly disagree) to 7 (Strongly agree). Two questions are reverse-scored. The higher the score, the more gratitude you feel. This survey has good internal reliability.
There is evidence that the score on the GQ-6 is positively related to hope, optimism, life satisfaction, forgiveness, empathy, spirituality, religiousness and prosocial behavior—social behavior that benefits others, and negative related to envy, materialism, depression, and anxiety. A small study developed an internet-based intervention to increase gratitude. Another article reported that gratitude interventions have reduced cardiovascular disease, inflammatory biomarker levels, increased healthy lifestyle behaviors, improved medication self-management, and increased sleep quality. You can find interventions, exercises, worksheets and more to boost gratitude at this site.
The Thanksgiving Dinner Challenge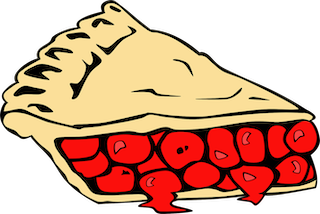 If you're eating at home and choosing what to fix and cooking your Thanksgiving dinner, you can choose foods that are kidney-friendly and make your favorite foods with low sodium spices. There are several sources of holiday tips and recipes, including the American Kidney Fund, DaVita, Fresenius, the National Kidney Foundation, the Renal Support Network,
If you're eating at someone else's home, ask what they're planning to have—and volunteer to bring something you know you can eat. Talk with the dietitian to find out which will be your best choice(s). If there are many foods that are not kidney-friendly, consider taking your own meal and letting the host/hostess know. When sitting down to eat at the Thanksgiving table, start a gratitude chain. We have done this in my family, and it can be eye-opening and entertaining: when each person says one thing they're grateful for, it helps to create a positive atmosphere for the meal. Spending time with friends and family can make us feel grateful.
Have a happy and safe Thanksgiving!