Everything You Want to Know About Brain Fog on Dialysis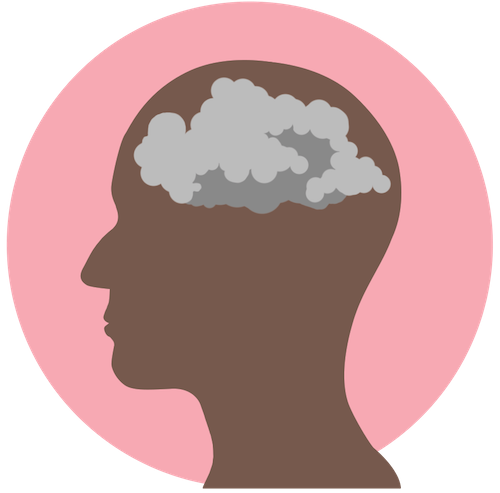 On dialysis, you may have a hard time thinking clearly, a problem some call "brain fog." Here is what some people say about brain fog and how it feels:
"I called it kidney brain! It was like looking through an oily lens, and hearing things with a tinny reverberation! It is very real."

"For me it's not so much fog as an inability to concentrate. I was a voracious reader. Now I can't manage to make it through a chapter of a riveting book. And forget trying to read something boring but informative."
"I find it much harder to focus on detail. For example, I find it very hard to get through instruction manuals. I don't even try any more during dialysis and it is even present when off of it. It is pretty hard to work out what is normal aging and what is due to dialysis. One of the big problems I have, is I get distracted very easily. Brain fog describes how I feel with memory, attention span, and concentration. It's as if where there was once clarity is now obscured, at least partially. It is very frustrating. I don't feel as if people around me are realizing this is a symptom and not just me."

"I had brain fog for many years while I was in-center. It would start midway through a treatment and go on for a few hours afterward. But, in truth, my brain never worked "fully" until I started home hemodialysis (HD). I can pinpoint the change. I was home schooling my 3 children and my ability to teach high levels of math and science drastically improved once I began home HD."

"I used to LOVE reading and would pride myself on being able to wade through and understand technical writing. Now, I can't focus long enough to get through a paragraph. I find myself skimming or just forgetting it altogether. I also have a problem with concentrating long enough to express myself well. (Here is a great example: it took me 5 minutes to write this)."
What Should I Know About Brain Fog?
As you just saw in the quotes, "brain fog" or "kidney brain" may include poor:
Memory

Thinking

Concentration
Researchers use a number of terms to cover what you might call brain fog.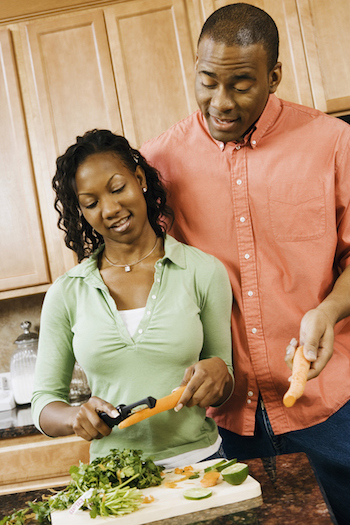 Cognitive function includes how well you can:
Use your senses to see, hear, smell, taste, and feel

Speak and understand words

Pay attention to things you want to focus on

React to events (e.g., how fast your reflexes are)

Understand how things relate to each other
Executive function includes how well you can:
Use patterns to predict what will happen next

Solve problems

Make decisions

Keep your emotions in check

Hold onto a memory long enough to use it

Follow directions
These problems can be worse if you have diabetes or heart and blood vessel disease.1 A clear head and being able to follow steps are key to sticking with your treatment plan. Studies find that on dialysis, you are more likely to have problems with how well you can think. This risk can affect how well you feel and do. But, there is no national screening for cognitive issues on dialysis.
Who is at Risk?
Studies have found that those on standard HD in a clinic have higher rates of brain fog than the general public. The risk goes up for those who are older,2 black, female or live in a nursing home.3 Mental status changes may lead to depression4—or vice versa.5 No one knows which comes first.
Other Causes of Brain Fog
A number of issues can affect how well you think. Talk with your doctor if you have any of these:6,7
Anemia

Cancer or chemo treatment for it

Dehydration

Diet

Illnesses such as diabetes, lupus, arthritis, multiple sclerosis, chronic fatigue syndrome, hypothyroidism

Medications

Menopause

Poor sleep

Pregnancy

Stress
Are You Worried About Dementia?
When you forget things or lose words, you might worry that something more serious is wrong. The Mini-Cog screening tool takes 3 minutes or so and can tell you if you are at risk for dementia. If you want to try it, you'll need a helper. Follow the steps in this table.
Helper Tasks
Your Tasks

Say any three words to you.

Repeat the words.

Give you a sheet of paper and a pencil. Time you for 3 minutes.

Draw a round clock face.

Put the numbers around it in the right places.

Draw the hands at 11:10

Ask you to repeat the three words from before.

Repeat the words.
Scoring
You get one point for each of the three words you recall in step 3.

You get 2 points for a clock face that is round and has the numbers and hands in the right places.

A score of 3 or more means that you may have a low risk of dementia.8 You can still have "brain fog" or "kidney brain." If you score less than 3, talk with your doctor.
Tips for Easing Brain Fog
There may be things you can do to think more clearly, such as: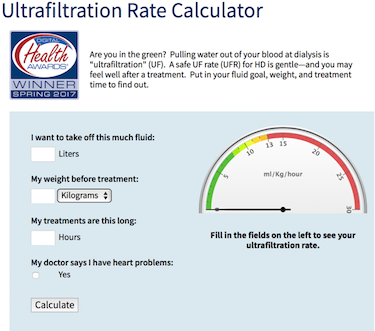 Avoid organ stunning. Harsh, fast fluid removal during in-center HD can "stun" your organs by robbing them of the oxygen they need. Research shows that stunning can cause damage to the brain. Not sure if you are being stunned? Use this calculator (https://www.homedialysis.org/ufr-calculator) to find out.

Gain less water weight. If you drink too much and gain a lot of water weight between treatments, fluid will build up in your tissues—including your brain. Thirst is real! Eating fewer salty foods and drinking less fluid is one of the hardest things to do on dialysis. Getting longer or more frequent home dialysis can remove more water safely.
Treat anemia. Red blood cells bring oxygen to each cell in your body. With anemia, you have too few red blood cells—so your brain gets less oxygen. You may have severe fatigue and brain fog. Talk with your care team to be sure you are doing all you can to fight anemia.

Ask for a vitamin B12 test. A low B12 level may cause brain fog. You can eat more animal protein and/or your doctor can give you a B12 shot or prescribe B12 pills.9

Look at your diet. Some foods like peanuts or dairy or gluten can trigger brain fog in some people. So can foods with aspartame or monosodium glutamate (MSG).8 Eating less of these might help you.

Pace yourself.10 Pay attention to when you are most sharp. Do things that need a clear head, like paying bills, at your best time of day. Do other tasks—like folding laundry—when you feel foggy. If you can, take breaks when you need to.

Simplify your life.10 Make lists or use post-it notes. Keep things that are easy to lose, like keys, where you will see them. Do only one thing at a time. Keep distractions to a minimum. Get rid of clutter and things you don't use. Organize your home so things make sense to you, even when you're not at your best.

Stay active.10 Exercise, spending time with loved ones, and even laughing helps to release hormones that reduce pain and boost your mood.

Improve your sleep.10 While we sleep, our brains flush away wastes from the day.11 But, having trouble falling asleep or staying asleep are very common on dialysis. A comfortable mattress or topper can make a huge difference. Keep your bedroom cool at night. If it's noisy where you live, earplugs can help (use a sound-to-vibration device to alert you to PD cycler or HD alarms). If it's too bright, try an eye mask. Turn off phone, tablet, or computer screens 2 hours before bedtime. Or, switch them to night mode so the light is more yellow, not blue. If there is a computer router in your room, shut it off at night. Try not to nap during the day. Avoid exercise, caffeine, tobacco, or alcohol close to bedtime. Getting more hours or days of treatment can help, too.

Reduce stress in your life.10 A chronic disease can cause a lot of concerns about money, jobs, the future … Yoga, Tai Chi, or meditation may help. You don't have to leave your home to learn. There are lots of videos on YouTube to get you started for free.
Conclusion
Brain fog affects your quality of life, and can affect how well you take care of yourself. If you have brain fog, tell your doctor and care team. Ask them if your health, dialysis, or medicines you take could make it worse, and what can treat it. Knowing more will help you to get the help you need to think more clearly and live better.
References: