Organ Stunning on Hemodialysis: What Is It and What Can You Do?
Organ Stunning on Hemodialysis: What Is It and What Can You Do?
You may not have heard of organ stunning. In fact, the concept is still pretty new, even for health care teams. But, you probably have heard that knowledge is power, which is true! Learning what stunning is—and how you can avoid it—can help you feel better and live longer on dialysis. If your clinic now tells you water can only be removed at a certain rate, this is why.
Organ Stunning Basics
Dialysis filters wastes—and water—out of your blood when your kidneys can't do their job. But, if hemodialysis (HD) does not remove water gently, it can "stun" your organs. In our bodies, water is in one of three "spaces:"
Most water is inside our cells.

A lot of water is between our cells in what we call the "interstitial" space. (CNN just reported this space as a "new" organ.1 But, the kidney field has known about it for decades!)

The least body water is in our blood—just 8% or so. But, our blood holds the only water we can directly reach with dialysis.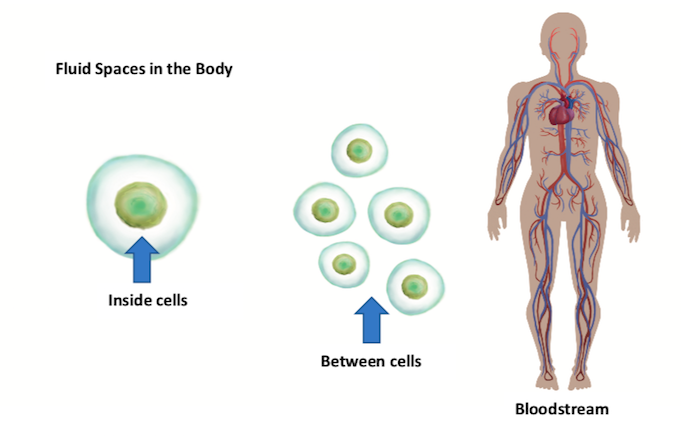 When your feet or hands swell up, your eyes are puffy, or it's hard to breathe, that water is not yet in your blood. It is inside or between your cells. Pulling this water out takes time, as it must pass through cell membranes to shift from one space to the next. Once water is in your blood, it can be removed. But, if water is removed too quickly—or too much is removed:
Your blood becomes thick,2 so it is harder for your heart to pump.

Your blood pressure drops.3 You may have painful muscle cramps, feel dizzy, see "stars," etc. You may get sick to your stomach. Your ears may ring, or you may have a headache or chest pain. This is intradialytic (during dialysis) hypotension (low blood pressure), or IDH.

Your heart gets less blood4—so it is starved for oxygen.

Tissue damage that occurs when your heart is starved for oxygen is called "stunning." The muscles in your heart work together to beat, relax, beat. When they are stunned, their work is scrambled.5 Some muscles contract while others relax. Changes to how the heart muscles work can last for months after each bout of stunning. The damage is like having a small heart attack. You may even have chest pain. In fact, troponin T—a substance found in the blood after a heart attack—is also found in those whose hearts have been stunned by dialysis.6

Over time, stunning can cause heart failure.7 Our bodies repair damage through fibrosis—using fibers to patch wounds. Fibrosis takes up space in the heart that should hold blood. This reduces the ejection fraction (EJ)—how much blood the heart can push out with each beat. A low EJ can keep someone off of the kidney transplant list. And, the patch fibers do not work like muscle. So, they make the left ventricle (the heart's main pumping chamber) large and flabby—and weak. This is left ventricular hypertrophy (LVH).

LVH predicts sudden cardiac death.8 Sudden

death is not the same as a heart attack, which occurs when the heart does not get enough blood. Instead, it is an electrical failure. The heart just…stops. Sudden cardiac death is a leading cause of death on dialysis—and is 50% more likely on the Monday or Tuesday after the 2-day no treatment weekend9—when heart rhythms are most changed.10

Other organs are stunned, too. Researchers have done HD on people inside PET scanners to see what can happen in real time. Along with the heart damage, what they found was:
The white matter of the brain can be stunned. This may be the reason for some of the cognitive problems people have on dialysis. As HD goes on, the brain gets less blood—so, less oxygen.11 Damage occurs to the white matter of the brain.12

The gut can be stunned—and then leak toxins into the blood.13 This can cause nausea, lead to inflammation, and may be a factor in heart disease.14

Any kidney function you still have can be stunned. This may be why people who do standard in-center HD lose their function faster than those who do PD.
How to Know if Your Treatments are Stunning Your Organs
There are a few clues you can watch for: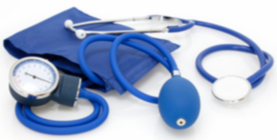 Your heart rate speeds up during HD. This may be the first sign you see, but harm is already starting to occur.

Your blood pressure drops during HD and you have symptoms—cramps, etc. This is a late sign.

It takes you hours to feel normal again after an HD treatment. The sooner you feel well after HD, the less risk there is of stunning. If it takes you more than 7 hours—or into the next day—to feel well, there is a good chance that you have been stunned. This is an even later sign—and a very dangerous one.
How to Prevent Organ Stunning
Removing the right amount of water—gently—is key to preventing organ stunning. How much is the "right" amount for you? While there is equipment to measure body water, most U.S. clinics do not yet use it. (It's called a body composition monitor.) Instead, "target weight,"—weight without excess water—is a bit of a guess.15 With too much water, you can swell up like a balloon, or drown in your own fluids. With too little, your organs can be stunned. Here are some target weight factors to think about:
If you still make a lot of urine, your care team needs to know how much. You don't want HD to pull water that isn't there. So, ask for a toilet hat and use it to measure your output for 24 hours on a day when you'll be home. Your care team may have you do this every 2 months or so while you still make urine.

Weigh yourself in a consistent way. At home, weigh yourself without clothes, at the same time each day, after you move your bowels. For in-center HD, wear the same kind of clothes at each treatment (e.g., jeans and a sweatshirt). Take off extra layers and shoes. Empty your pockets. A scale can't tell your weight vs. your car keys or wallet.

Know when you have gained or lost "real" (muscle or fat) weight that is not water. A stomach bug or grief may cost you real pounds. A new exercise plan or a doughnut stop after each treatment may help you gain muscle or fat. Tell your care team.

Your blood pressure should be in the normal range. If it crashes, your target weight may be set too low for you. If it rises too high, not enough water is being removed.

You should not have symptoms during or after an HD treatment. Cramping or feeling sick to your stomach may be common—but are NEVER "normal," and should not happen.

The rate of water removal (ultrafiltration) during HD matters. When your clinic limits how much water you can pull and how quickly, this is why. They are trying to save your life. The free calculator at www.homedialysis.org/ufr-calculator can help you see if your rate is in a safe range that won't stun your organs. If it is in the red, ask for longer treatments or an extra treatment to remove the water.

How much water you remove matters, too. If you are on a fluid limit for HD, follow it closely. Eat less salt and sugar to curb thirst. But, if you gain too much water weight, pulling water at the right rate won't help. You will end treatment waterlogged and risk swelling, trouble breathing, heart failure, and death.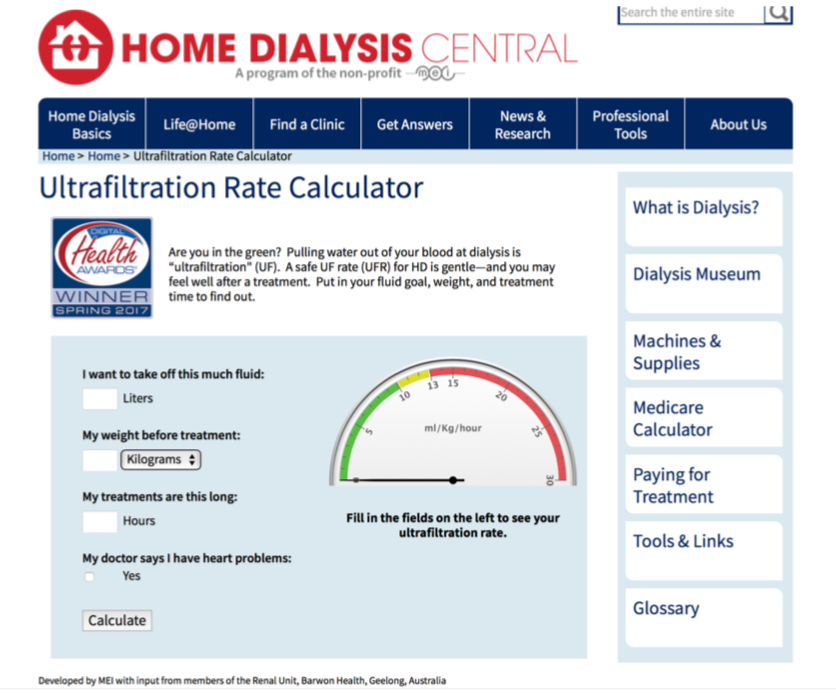 If you do in-center HD, ask your doctor about cooler dialysate. Studies find that cool dialysate (the fluid that water and wastes flow into during dialysis) protects you from stunning. If you have had an IV, you know how it can make you feel freezing on the inside. An IV bag may be room temperature—about 70°—while your body is close to 98°. Dialysate does not have to be that cold. Just ½°C below your core body temperature is enough.16 So, if you are at 98.6°F (37°C), it can protect your organs to have the dialysate set to 36.5°C—which is just 97.7°F.
Choose a treatment option that will not cause stunning. PD17 and daily or nocturnal HD18 do not stun organs. All of these treatments remove water much more gently than standard in-center HD. You can learn more about which option might fit your life with the My Life, My Dialysis Choice tool online.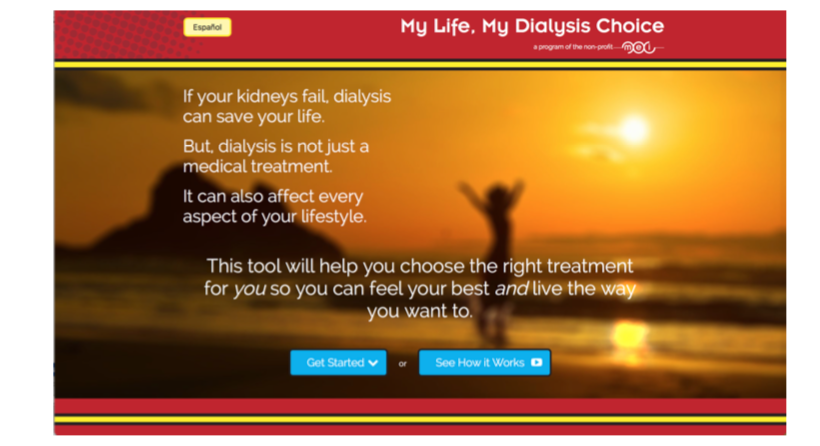 Or, learn more about each treatment at https://www.homedialysis.org/home-dialysis-basics.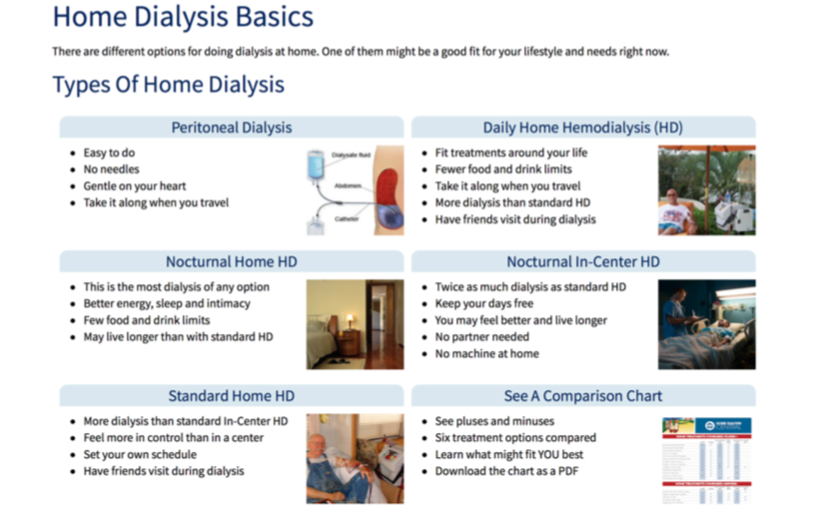 Conclusion
Knowing what organ stunning is—and taking steps to prevent it—can help you live better in the short and long run.
References
References: