Your Kidney Treatment, Your Choice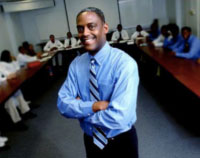 How much do you value your lifestyle? Your quality of life? Your income? Kidney failure differs from most types of illness. Unlike even cancer, if your kidneys fail, treatment is life-long. Dialysis is not just a bridge to transplant, since you may need it for many years—and you have a life to live while you wait!
Your treatment can affect every aspect of your life, from what you can eat and drink to how well you sleep and whether you can work or travel. So, the type of dialysis you choose needs to be a good fit for the lifestyle you want to maintain. It's good to know that you have options.
Learn your dialysis options
There are several ways to do dialysis, both in centers and some at home. But in the U.S., 92% of people with kidney failure use just one type of treatment: standard in-center hemodialysis (HD). 1 Sadly, far too few people with kidney failure know that there are other choices that can help them feel better and live longer.
Since 2008, Medicare has required dialysis clinics to teach you about all of the treatments—even the ones they don't offer—and where to find them. (You can look for home clinics here.)
In practice, this teaching may still not be happening. Look into the options for yourself and how they fit the kind of life you want to have. How?
Visit Module 2 of Kidney School
Visit the Home Dialysis Basics section of this site at Home Dialysis Central. And, look through the Life@Home Articles to learn how your dialysis choice can affect your heart, bones, joints, nerves, teeth, sleep, sexuality and fertility, and much more.
You're in charge!
When nephrologists were asked what factors should go into dialysis choice, their number one answer was patient preference, at a score of 4.54 out of 5. 2 This tells us that once you learn about the treatments and decide, your doctor should value your choice.
Choosing a treatment yourself is also key to how well you may do on dialysis. One large study put 2,418 new people on dialysis into three groups, based on how they chose their treatment: 3
Group 1 chose it themselves
Group 2 worked with their care team to decide
Group 3 let their care team chose for them
Five years later those in Group 1, who chose their own treatment, were significantly more likely to live longer and to get a transplant. This was true even after controlling for age, sex, race, other illness, blood test levels, remaining kidney function, schooling, work, and marital status.
YOU are the one who must live with the treatment each day. It makes sense that you'll feel better—and perhaps live longer—if the choice is yours.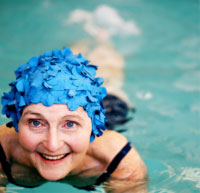 Most people can do any treatment they prefer. Complex abdominal surgeries or internal scarring can keep you from doing peritoneal dialysis (PD). "Simple" surgeries like a hernia repair or a C-section do not rule out PD.
Some health problems may rule out one option or make one a better choice for you. Ask your doctor if there is a good medical reason why you should or should not do a certain treatment. If you are not satisfied with the answer, ask for a second opinion.
One study found that doctors were likely to suggest PD only to those who were white, married, working, and had at least a high school diploma. 4 But when people learned about all of the options, between 45% and 60% chose a home treatment. 5,6,7,8,9,10,11,12
Which treatment helps you feel your best and live longest?
Healthy kidneys clean your blood 24 hours a day, 7 days a week (168 hours). But the most common treatment, standard in-center HD, is done for only 3–4 hours on Mondays, Wednesdays, and Fridays or Tuesdays, Thursdays, and Saturdays (9–12 hours). Either schedule leaves a 2-day gap with no treatment on the weekends.
This schedule is not what your body is used to—and you may feel the results. Often, people feel "washed out," or like they have the flu, after standard in-center HD. In fact, it can take up to 7 hours to feel well again after a standard treatment. 13 Treatment length is important: getting at least 4 hours of standard HD can mean a 42% better chance of survival. 14 The schedule of treatments is important, too. The 2-day gap can be lethal:
In 1999, researchers looked at which days of the week 375,482 people on dialysis died (from 1977 to 1997). For those on PD, deaths were spread out evenly across all of the days of the week. But for those on standard in-center HD, there were 50% more sudden deaths from heart problems—the leading cause of death in people on dialysis—on the day after the 2-day gap. 15
In 2006, some of the same researchers looked at the charts of 228 people on dialysis who died from sudden heart problems. They found that during the 2-day gap, people were three times more likely to die during the last 12 hours before the next treatment. 16
A brand new study looked at days of the week and deaths on dialysis. Among 32,065 people, the risks of death from sudden heart problems, heart attacks, strokes, and even infection were all significantly higher on the day after the 2-day gap. 17
Longer or more-frequent dialysis can feel help you feel more like you have healthy kidneys. It may help you live longer, too. Below, we describe how you may feel on some of the other options.
Peritoneal dialysis (PD)
PD is done each night—or all the time. So, there are no "ups and downs" in how you feel, as there are when standard HD takes a whole weekend's worth of fluid out of your blood in just 3 or 4 hours. There are fewer diet and fluid limits, and PD is work and travel friendly. The company that brings PD supplies to your home can ship them to a vacation destination.
Most studies find that PD has about the same survival as standard in-center HD. A new 5-year study of 9,277 people on PD found that their survival was 40% better than those who did standard HD. 18 This may be in part because younger, healthier people tend to choose PD. 19
Short daily hemodialysis (SDHD)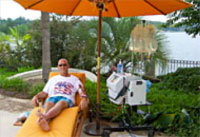 SDHD takes time out of your day 5–6 days a week—but the payoff may be well worth it. Like PD, SDHD removes fluid most days, which gets rid of the ups and downs of standard HD. People who do this treatment feel better, sleep and eat better, and need fewer meds. Also like PD, SDHD is work- and travel-friendly.
Survival on SDHD is about the same as deceased donor transplant—about three times longer than standard HD. 20
The National Institutes of Health funded a randomized, controlled study of SDHD vs. standard in-center HD. 21
This study was not big enough to look at survival. But, compared to those who did standard HD, those who did short daily treatments:
Had healthier hearts
Felt better physically
Had lower blood pressure and phosphorus
The study was a huge success.
Nocturnal (Extended) home hemodialysis (NHHD)
Doing treatments at night while you sleep takes the least amount of time out of your day. And, as it turns out, nighttime dialysis does the best job of taking water and wastes out of your blood, too. Instead of getting just 9–12 hours of treatment each week, NHHD may be as much as 48 hours. This means better heart health and blood pressure, 22 a much more normal diet and fewer meds to take, 23 and even better fertility and fewer sexual problems. 24 NHHD survival is also about the same as deceased donor transplant—without the need for meds to suppress the immune system. 25,26
Nocturnal in-center hemodialysis
Want the pluses of much more dialysis but don't have a partner? Each year, more clinics are starting to offer in-center treatments three nights per week. You can get 24 hours of dialysis instead of just 9–12. A study of 655 people who did in-center nocturnal treatments found that they had fewer hospital stays and better survival than those who did standard HD. 27
Try treatments on for size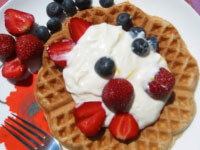 A long-time educator has some good advice about how to choose a treatment. She suggests that you think through your day and how it might work with each treatment you are thinking of: 28
Waking up

Would you want to get up early to get to an in-center HD treatment? To start or stop a PD treatment? Do you mind seeing a dialysis machine or supplies in your home, or would this be a deal-breaker for you? Where are you sleeping? At home? In the clinic?

Eating breakfast

What sort of diet and fluid limits are you willing to live with each day? In-center HD has the most limits, PD and short daily HD have fewer, nocturnal HD has the least.

Taking medications

How many pills will you want to take in a day? In-center HD has the most pills—about half of people who use it need to take (and pay for) 19 pills each day. 29 Nocturnal HD has the least (often no phosphate binders).

Going to work

Do you have a job? How will your treatment times fit your work life? How much will your income drop if you quit your job and take disability? Social Security Disability takes 6 months to start—and pays only about 38% of earned income.

Getting your treatments

If you live far from a center or don't have a car, in-center HD can be costly and hard to get to. With home treatments, after training you visit the center just once a month. PD or short daily HD treatments can be done throughout the day—is that a plus or a minus for you?

Childcare

Do you have young or school-aged children? Who will care for them if you are in a center? What happens during school vacations or summer breaks?

Eating dinner

How much will family meals be affected by your diet limits? Will your treatment give you the energy to cook? If not, who will fix meals?

Spending time with family and friends

Headaches, muscle cramps, and fatigue can keep you from making plans and having fun with your loved ones. Hooking up to a PD cycler can shorten your evening. What's important to you?

Going to bed

How well are you sleeping on your treatment choice? Could you sleep with a PD cycler or HD machine in the room? Could you sleep in a dialysis center for nocturnal in-center treatments? How will your body image and sex life be affected by your choice?
There are no right or wrong answers—only what will or won't work for you. And, your needs may change over time. People who live with kidney failure for decades often try all of the dialysis options plus one or more transplants.
Each treatment has pros and cons. You are the only one who can decide what will best fit your needs and your lifestyle at any given time. The more involved you are in making a treatment choice, the better you are likely to feel.
References:
U.S. Renal Data System: USRDS 2010 Annual Data Report. The National Institutes of Health, National Institute of Diabetes and Digestive and Kidney Diseases. Bethesda, MD, 2010.
Mendelssohn DC, Mullaney SR, Jung B, Blake PG, Mehta RL. What do American nephrologists think about dialysis modality selection? Am J Kidney Dis. 2001;37(1):22-29.
Stack AG, Martin DR. Association of patient autonomy with increased transplantation and survival among new dialysis patients in the United States. Am J Kidney Dis. 2005;45(4):730-742.
Stack AG. Determinants of modality selection among incident US dialysis patients: Results from a national study. J Am Soc Nephrol 2002;13:1279-1287.
Schreiber M, Ilamathi E, Wolfson M, Fender D, Mueller S, Baudoin M. Preliminary findings from the National Pre-ESRD Education Initiative. Nephrology News & Issues 2000;14(12):44-46.
Groovaerts T, Jadoul M, Goffin E. Influence of a pre-dialysis education programme (PDEP) on the mode of renal replacement therapy. Nephrol Dial Transplant. 2005 Sep;20(9):1842-7.
Mehrotra R, Marsh D, Vonesh E, Peters V, Nissenson A. Patient education and access of ESRD patients to renal replacement therapies beyond in-center hemodialysis. Kidney Int. 2005;68:378-390.
Prichard SS. Treatment modality selection in 150 consecutive patients starting ESRD therapy. Perit Dial Int. 1996 Jan-Feb;16(1):69-72.
Marron B, Ortiz A, de Sequera P, Martin-Reyes G, de Arriba G, Lamas JM, Martinez Ocana JC, Arrieta J, Martinez F; Spanish Group for CKD. Impact of end-stage renal disease care in planned dialysis start and type of renal replacement therapy—a Spanish multicentre experience. Nephrol Dial Transplant. 2006 Jul;21 Suppl 2:ii51-5.
Wuerth DB, Finkelstein SH, Schwetz O, Carey H, Kliger AS, Finkelstein FO. Patients' descriptions of specific factors leading to modality selection of chronic peritoneal dialysis or hemodialysis. Perit Dial Int. 2002 Mar-Apr;22(2):184-90.
Gomez CG, Valido P, Celadilla O, Bernaldo de Quieros AG, Mojon M. Validity of a standard information protocol provided to end-stage renal disease patients and its effect on treatment selection. Perit Dial Int. 1999 Sep-Oct;19(5):471-7.
Manns BJ, Taub K, Vanderstraeten C, Jones H, Mills C, Visser M, McLaughlin K. The impact of education on chronic kidney disease patients' plans to initiate dialysis with self-care dialysis: a randomized trial. Kidney Int. 2005 Oct;68(4):1777-83.
Lindsay RM, Heidenheim PA, Nesrallah G, Garg AX, Suri R; Daily Hemodialysis Study Group London Health Sciences Center. Minutes to recovery after a hemodialysis session: a simple health-related quality of life question that is reliable, valid, and sensitive to change. Clin J Am Soc Nephrol. 2006 Sep;1(5):952-9.
Brunelli SM, Chertow GM, Ankers ED, Lowrie EG, Thadhani R. Shorter dialysis times are associated with high mortality among incident hemodialysis patients. Kidney Int. 2010 Apr;77(7):630-6.
Bleyer AJ, Russell GB, Satko SG. Sudden and cardiac death rates in hemodialysis patients. Kidney Int. 1999;55:1553-9.
Bleyer AJ, Hartman J, Brannon PC, Reeves-Daniel A, Satko SG, Russell G. Characteristics of sudden death in hemodialysis patients. Kidney Int. 2006;69:2268-73.
Foley RN, Gilbertson DT, Murray T, Collins AJ. Long interdialytic interval and mortality among patients receiving hemodialysis. N Engl J Med. 2011, 365:1099-107.
Hechter R, Kalantar-Zadeh K, Kovesdy CP, Jing J, Nissenson AR, Mehrotra R. Comparison of mortality of incident peritoneal dialysis (PD) and hemodialysis (HD) patients by age and diabetes in a national cohort. CM10 abstracts from the National Kidney Foundation Spring Clinicals meeting, Orlando, FL, April, 2010.
Quinn RR, Hux JE, Oliver MJ, Austin PC, Tonelli M, Laupacis A. Selection bias explains apparent differential mortality between dialysis modalities. J Am Soc Nephrol. 2011 Aug;22(8):1534-42.
Kjellstrand CM, Buoncristiani U, Ting G, Traeger J, Piccoli GB, Sibal-Galland R, Young BA, Blagg CR. Short daily haemodialysis: survival in 415 patients treated for 1006 patient years. Nephrol Dial Transplant. 2008 Oct;23(10):3283-9.
The FHN Trial Group. In-center hemodialysis six times per week vs. three times per week. N Engl J Med. 2010. Nov. ePub ahead of print.
Chan CT, Floras JS, Miller JA, Richardson RM, Pierratos A. Regression of left ventricular hypertrophy after conversion to nocturnal hemodialysis. Kidney Int. 2002 Jun;61(6):2235-9.
Nessim SJ, Jassal SV, Fung SV, Chan CT. Conversion from conventional to nocturnal hemodialysis improves vitamin D levels. Kidney Int. 2007 Jun;71(11):1172-6.
Personal communication with John Moran, MD. Slide of unpublished data provided via email on 6/10/2009.
Pauly RP, Gill JS, Rose CL, Asad RA, Chery A, Pierratos A, Chan CT. Survival among nocturnal home haemodialysis patients compared to kidney transplant recipients. Nephrol Dial Transplant. 2009 Sep;24(9):2915-9.
Johansen KL, Zhang R, Huang Y, Chen SC, Blagg CR, Goldfarb-Rumyantzev AS, Hoy CD, Lockridge RS Jr., Miller BW, Eggers PW, Kutner NG. Survival and hospitalization among patients using nocturnal and short daily compared to conventional hemodialysis: a USRDS study. Kidney Int. 2009 Nov;76(9):984-90.
Lacson E Jr, Wang W, Lester K, Ofsthun N, Lazarus JM, Hakim RM. Outcomes associated with in-center nocturnal hemodialysis from a large multicenter program. Clin J Am Soc Nephrol. 2010 Feb;5(2):220-6.
Campbell A. Strategies for improving dialysis decision making. Perit Dial Int. 1991;11:173-178.
Chiu YW, Teitelbaum I, Misra M, de Leon EM, Adzize T, Mehrotra R. Pill burden, adherence, hyperphosphatemia, and quality of life in maintenance dialysis patients. Clin J Am Soc Nephrol. 2009;4:1089-1096.