The ESKD "Life-Plan: A New Concept in the NKF Vascular Access Guideline Update
This blog post was made by

December 19, 2019.

on
The National Kidney Foundation has updated its 2006 vascular access. The new draft guideline, released in draft form in April, 2019 in AJKD, introduces a new patient-focused concept called the "ESKD Life-Plan"—Patient Life-Plan First then Access Needs. While the 2006 guideline recommended "Fistula First," because of the higher patency and lower complication risk, it did not take into consideration the patient's needs or preferences for treatment options other than hemodialysis (HD).
The following statements have been copied from the new NKF draft vascular access guideline which should be published in final form in 2020. It includes a section describing the Life-Plan.
"Statements: ESKD Life-Plan and Vascular Access Choice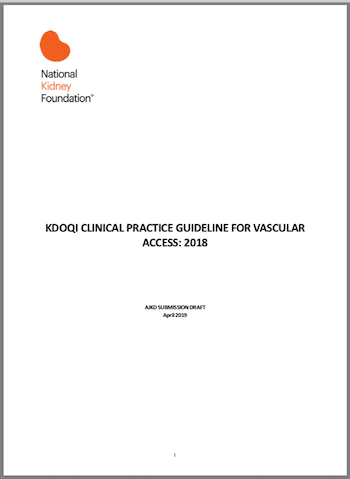 1. KDOQI considers it reasonable that each patient with progressive CKD and/or has an eGFR 15-20 ml/min or already on kidney replacement therapy should have an individualized ESKD Life-Plan that is regularly reviewed, updated, and documented on their medical record (Expert Opinion).
1.2 KDOQI considers it reasonable to conduct an annual review and update of each patient's individualized ESKD Life-Plan, together with their healthcare team (Expert Opinion).
1.3 KDOQI considers it reasonable that, in addition to regular monitoring, a minimum quarterly overall review and update of each patient's vascular access functionality, complication risks, and potential future dialysis access options, be done together with their healthcare team (Expert Opinion)."
What is a "Life-Plan?"
The guideline describes the process of making a life-plan as a coordinated effort with two-way communication between management team members and the patient. It recommends that planning start prior to kidney failure and continue throughout the patient's life. According to the draft guideline, the life-plan "…specifically considers the patient's current medical situation, their current and future life goals, their preferences, social support, functional status, logistic and other practical feasibilities." It also states, "…we need to be creative in not only thinking about how to prepare for, create and preserve durable long-term access, but equally important, be proactive in planning for the protection, creation, and preservation of the NEXT access, long before the current one fails." The life-plan can be short or long-term and should be reviewed at least annually. The guideline recommends that the physician be responsible for documenting the plan in the patient's medical record.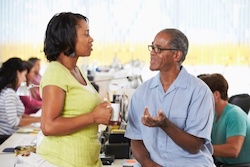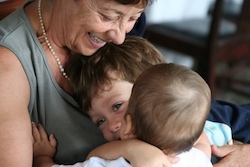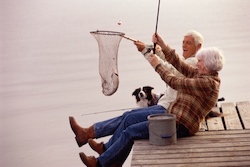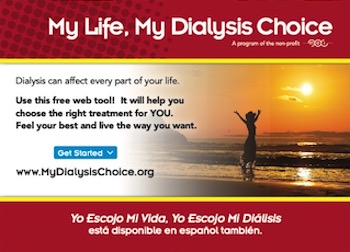 This patient-centered; approach to dialysis access could mean that nephrologists no longer assume that in-center HD is best for all their patients. Instead, clinicians of all types can—and should—find out what treatment fits best with each patients' preferences, values, goals and lifestyle. To do this, they can use My Life, My Dialysis Choice, a free tool that meets all of the International Patient Decision Aid (IPDA) criteria, and helps patients match a treatment option to their preferred; lifestyle—ideally before other modality education is attempted.
A patient and clinician can use the 1-page results summary of My Life to frame a discussion of treatment options. These are some of the 24 values the tool addresses:
I need to be able to work or go to school.

I need to be able to travel.

I love to swim or take tub baths.

I will NOT give up my pets.

I'm terrified of needles.

I want to be able to sleep as well as I can.

I want professionals to take care of me.

I want the best chance for a transplant.

I want to protect my heart.

I want to protect my bones, joints, nerves.

I want to live as long and as well as I can.

I want to avoid taking pills as much as I can.

My sex life is important to me.

I don't have a care partner to help me.

I want to spend as much time as I can with my family.

I want to stay out of the hospital

I don't want to be a burden on my family.
"Right access, in the right patient, at the right time, for the right reasons"
Although fistulas have the lowest complication rate, they are not easy to place in some patients. While a highly skilled and motivated vascular surgeon can place a fistula in just about anyone, not all vascular surgeons focus on dialysis access or have had enough training to do them well. And, unfortunately, some surgeons are too proud to admit their limitations. Thus, promoting "Fistula First" has put some patients who have small blood vessels or are elderly or diabetic through a surgery that is unlikely to be successful. Some have even had multiple costly and painful surgeries. It is important to keep in mind that:
A graft can last years, especially when patients are taught to self-cannulate.

Well-trained patients have done home HD with a catheter for years without infection.

Patients who want to do PD should not have to have surgery to place a vascular access that might fail long before a switch to HD is required;. When a clinic follows a PD patient closely, there should be time to place and have an HD access mature.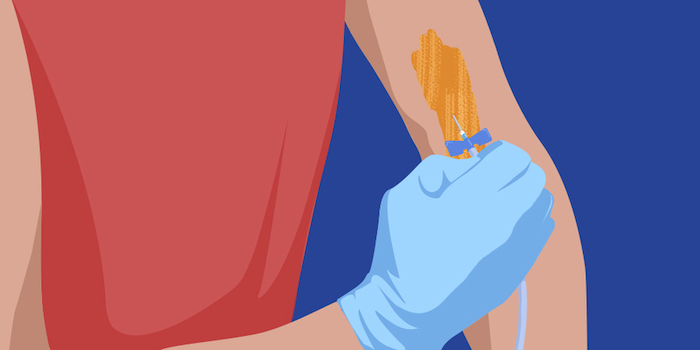 The draft guideline recommends a new, patient-centered; approach. The old guideline led CMS to include in the ESRD Quality Incentive Program a requirement for dialysis clinics to report in CROWNWeb the percentage of patients with fistulas placed and the percentage using central venous catheters for greater than 90 days. This requirement was not patient-centered;, because it could have pushed patients to have a fistula when they might have preferred; to start on PD and/or to do home HD with a catheter. Under the new draft guideline, clinics could track the number of patients with a P-L-A-N in their medical record. The guideline authors use the acronym "VPICCS" to describe the P-L-A-N contents:
Vessel Preservation (do all you can to protect future access sites).

Insertion/Creation plan (who will do it, what will they do, when, and where).

Contingency plan (what to do if a problem occurs).

Succession plan (what will the next access be if this access fails).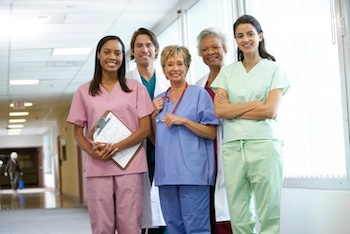 Who should be involved in the Life-Plan?
The guideline says that the patient and CKD management team (nephrologist, access surgeon, radiologist, nurse, and family member/supporter) should review the patient's life-plan at these times:
Before a patient starts dialysis.

When a transplant is failing.

At a switch from PD to HD.

When a patient is established on HD.
The type of access—HD vs. a PD—should consider the patient's choice. "No decision about a single vascular access creation or placement should be made in isolation or independent of the patient's overall ESKD life-plan."
Recommended future research
The draft guideline suggests the Life-Plan strategy be evaluated on these outcomes:
"Patient satisfaction with their dialysis access, using a validated instrument

Rate of unnecessary dialysis access creations/placements

Rate of vascular access procedures

Rate of vascular access infections"
Conclusion
The draft guideline is more patient-centered; than previous guidelines. It starts the planning early—before kidney failure—and considers such factors related to the patient as their medical condition, goals, preferences, social support, and more. I sincerely hope that members of the CKD management team will take the time to listen to patients long enough to develop and implement a patient-centered; life-plan .