Next Steps at NxStage
This blog post was made by

January 23rd, 2020.

on
In the aftermath of the signing of the Executive Order on Advancing American Kidney Health, Home Dialyzors United (HDU) recently had the opportunity to visit NxStage and talk about the future of home dialyzors. Earlier this Fall, we met with Jeff Rains, Senior Vice President of Home Therapies, and Marienne Sanders, Vice President of Marketing, as well as other senior management staff during ASN Kidney Week. We discussed concerns about supply and equipment issues that dialyzors have been experiencing. My recent visit to headquarters followed in December and allowed for a more in-depth discussion of the challenges facing both NxStage and home dialyzors.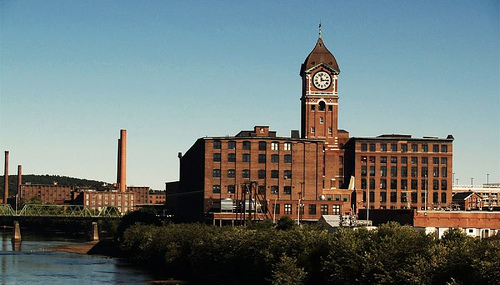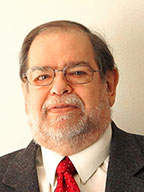 A brief history: HDU was founded about the same time NxStage launched their portable dialyzer, the System One. Our founder, Richard Berkowitz, was one of the first to use the machine and, realizing the need for an organization to support home dialyzors, he founded HDU. Rich, as he was affectionately called, would think nothing of calling NxStage President, Joe Turk, in the middle of the night, to ask him a question. After Rich's untimely passing, many dedicated patients and care partners continued the HDU mission, albeit somewhat revised. Instead of calling NxStage in the middle of the night, we have worked closely with them over the past 15 years to improve the quality of life for home dialyzors.
In February of 2019, HDU applauded the merger of NxStage and Fresenius, believing that this would combine the resources of two of the biggest advocates for home dialysis. Throughout 2019 HDU started to notice an increase in customer complaints about supply, equipment and delivery issues, so HDU went directly to NxStage management to discuss these issues. NxStage has been open and forthcoming in all of our discussions, some of which I am going to recap here.
First, and foremost, NxStage has experienced phenomenal growth for the past few years; as much as 20% per year. As a company, they strategically planned for this. However, one cannot always foresee the unknowns:
The NxStage warehouse was "busting at the seams" and they planned a transition in early 2019 to a much larger facility in Texas to accommodate the necessary increase in supplies. Like any transition, one can plan for the worst, hope for the best, and still encounter unplanned complications. Despite numerous beta-tests, there were supply glitches, which began to affect customers in early Spring 2019.

For several years NxStage has contracted through a network of national/regional subcontractors (over 140) because they have the ability to service customers in all areas of the United States,. At about the same time as NxStage transitioned to the new warehouse, they received word that one of those national providers declared bankruptcy, and NxStage had less than a week to retrieve and re-distribute truckloads of supplies. This was a double whammy!

Jeff Rains also brought up an interesting fact about distribution in today's market which had not occurred to me. In the last few years, there has also been an increase in home delivery, via Amazon, Target, Walmart, and many other businesses, which has resulted in a shortage of delivery personnel nationwide. Additionally, a law was enacted in 2018 which restricted the hours which drivers could be on the road, also impacting delivery personnel. So increased demand for specialized delivery service and a shortage of qualified drivers has placed a strain on the ability to adequately distribute supplies. This issue is not exclusive to the dialysis industry.
The fact that these unforeseen problems coincided with the merger only appeared to add fuel to the fire. But in discussions with senior NxStage management, everyone confirmed that the only problem the merger created was that it increased the number of home dialyzors. In fact, there are now more than 10,000 dialyzors using NxStage at home in the U.S.! The merger in and of itself, to date, has had no impact on supply, delivery or equipment issues.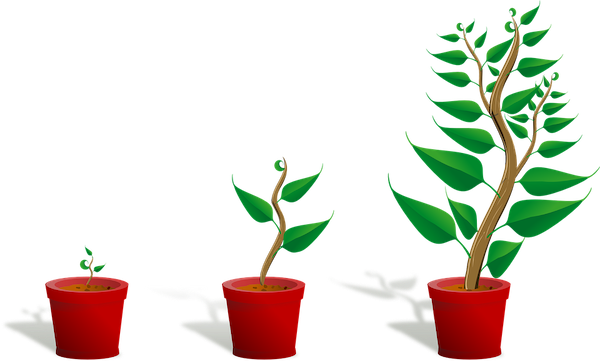 I want to stress here, that NxStage prefaced every facet of our conversations with "there is no excuse for a patient not to receive what they need to dialyze." Throughout my day of meetings, we discussed many opportunities and ideas for improving both patient communication and relaying important information. One idea is to develop a myths and realities document, since there seems to be misinformation communicated between clinicians, patients, staff and even some NxStage representatives. For example:
Patients are restricted on how much they can travel (False). Clinic contracts may stipulate a given amount of hanging bags available to patients. However, according to NxStage, few clinics have ever reached their "limit" and even then, the additional supply fee is only $50.

Flow fraction was a concept devised when NxStage first entered the market to compare and contrast their dialysis machines to those already being used. (True). While the concept is still applicable, NxStage heard from prescribers that it can be confusing, so NxStage improved the way prescribers are educated to help them better understand best practices in dosing. Some clinicians still prefer flow fraction, but most prefer the new education on Simplified Dosing for Home Hemodialysis1. Yet some clinics are not up to date on the latest information, resulting in confusion among patients and clinicians.

Does everyone get the same delivery service? (No). The type of delivery service (courier or UPS) is also contract dependent, and quantity dependent. If patients need help to bring in boxes and rotate stock, that service is available by requesting it from your nurse. The clinic pays an additional nominal fee per patient to contract for this. According to NxStage they have never heard of a nurse declining that request.

Do clinics get "dinged" if patients call Technical Support too many times? (Never). The majority of calls received by NxStage are deemed to be training issues—and that is perfectly OK. NxStage wants you to get the correct information. The only time a patient might be referred back to the clinic is if s/he is lacking in basic information: i.e., what is a Pac? Sac? In that case, the clinic may be advised that the patient needs a refresher training class.
This leads me to the final and somewhat sensitive subject of equipment failure and returns. Let's preface this part of the conversation with the fact that NO ONE is blaming the patient. EVER. However, NxStage is a data driven company. At any given moment, anyone can ask a question about any part of the NxStage business model, and the company has data to facilitate and troubleshoot, support and resolve issues! Those data show that approximately 20% of all equipment returned is not truly malfunctioning.
We discussed this at length, and based on reading thousands of patient posts over the years, I can agree (based on personal experience as well) that patient error can and does constitute a large percentage of returns. NOT ALL. However, the data show that many returns can be attributed to incomplete or inadequate training of patients. Much of this stems from the fact that clinics, already short-staffed, are moving in-center nurses into home modalities, without the necessary training on NxStage machine specific operations. These clinicians are often reverting to what they know well, which is in-center hemodialysis. Add to that the fact that very few nephrologists have had adequate training on dialysis, and even less on home hemodialysis, and it is understandable that everyone is frustrated.
So, what do we do? As you can see, we tend to blame the machine. Allow me to interject a personal observation here: I get a treatment full of alarms, and I am angry at the machine. In reality, if I were honest, my frustration was likely due to a bad needle stick and positioning, or some other mishap. Think about it. WE do this with our phones, our cars, and just about any other machine we use in our daily lives. Dialysis is no different. It is a machine. It serves a lifesaving purpose, which elevates the need to critical, but it is still a machine, and not perfect.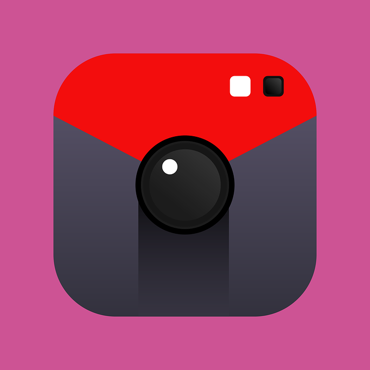 One solution NxStage has already implemented is to install a camera app on the Nx2Me so when a patient calls in with an alarm or equipment issue, technical support can see and discuss the problem firsthand, in real time.

If after escalating it to a NxStage supervisor a problem remains unresolved, then patients are asked to email a brief summary of their issue to HDU (ngedney@homedialyzorsunited.org). HDU will forward the complaint to the appropriate department at NxStage for a critical and monitored response. Since implementing this procedure in September, HDU received and monitored approximately 6-8 complaints, and both NxStage and HDU have seen the number of complaints steadily drop.

While I learned so much more about NxStage during my visit, I think I was also able to convey to the people at NxStage, on behalf of home dialysis patients, the reality of what it's like to know that your life literally depends on a machine. And while, as patients, are grateful for the freedom and flexibility dialysis on NxStage affords us, it is also frightening to think that if that machine fails, so can the patient.

The majority, if not all, of the people who have worked at NxStage for many years "get" it, but because of the increase in home dialysis, the new hires are still learning the nuances of communicating with patients. Like many customer service representatives, they may sometimes become inured to the issues that their callers present. NxStage asked me to convey to customer service and technical support representatives what it feels like to have to rely on a piece of equipment that keeps you alive, and what happens when it appears to malfunction. I explained to these representatives that patients are reacting from the gut—a visceral, primal fear—because without that machine and its supplies, many of us are just a few days from death's door. That is terrifying beyond belief. Those feelings cannot be conveyed in a customer service manual. Customer service and technical support representatives have to hear and feel it too. I hope I conveyed those patient fears adequately.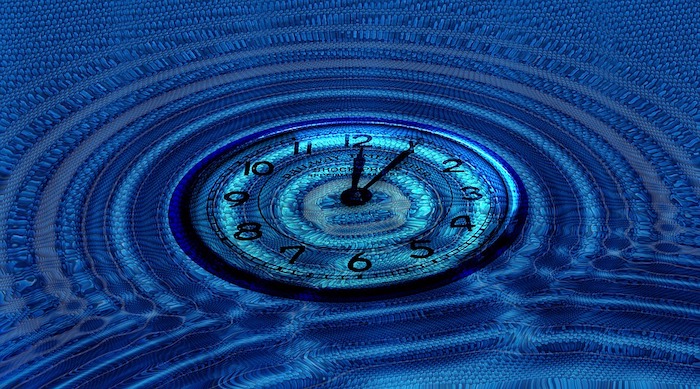 In concluding my visit, and looking towards the future, there was one thing that we all agreed upon: The next few years are going to be amazing, yet challenging, for home dialyzors. Education and training are recurrent themes, and we will all work together to bring as much knowledge to the dialysis arena as possible, by whatever means available. To that end, HDU has made a commitment to share blogs, videos, webinars and articles as often as possible to clinicians and patients. We will continue to monitor patient issues and bring them to the attention of the appropriate organization. As HDU commented, after the President signed the Executive Order on Advancing American Kidney Health, "Our work has just begun."
---