Advocacy for Better Home Dialysis: View from a 27-year Dialyzor
This blog post was made by

February 27, 2020.

on
Many people, especially some specific bloggers and some doctors have a one-sided view of what's going on in the dialysis industry worldwide.  There have been many attempts at home hemo machines that seemed like good ideas on the surface. But, in reality and practical use, they were failures. 
There is no grand conspiracy. 
The Baby K was really just a shrunken version of an in-center machine. It worked well and had good outcomes for those who used it 5+ days a week. The problem it had was that insurance doesn't pay your utility bills. The excessive water use and electrical needs were not great for patients on fixed incomes or who had older homes. And, running the lines can be confusing for older patients.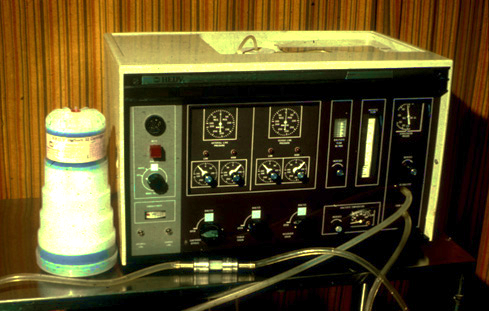 Sorbent technology machines are definitely a great idea to deal with portability and water usage. But they have been consistently unreliable and create another moving part that could fail and cause interruptions to treatment. They are also much more expensive, although the price could come down over time. 
Several other machines were not much better in design or function. They were just fancier looking and had touch screens. But once they tried using them in real-world scenarios, they alarmed and stopped treatment constantly. They also had exponentially more issues than the NxStage System One or Pureflow systems.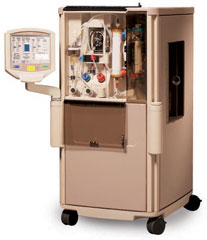 Having talked to patients who were in trials for some of these machines, they were just new versions of old failed ideas. But those failures have led to innovations that we should be seeing soon. 
The next generation of machines that will actually come into use and be successful will need to be more simple in functionality and more portable by cutting weight and water requirements. The cycler also needs to run independent of the dialysate supply, so if one system fails, a backup could be readily used—kind of like a Pureflow and a portable warmer with hanging bags mixed with some type of sorbent or recycling technology…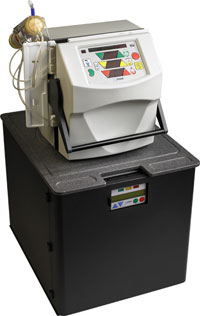 The biggest complaint I hear about NxStage isn't so much the cycler itself, but the Pureflow or supply of dialysate. This is a huge issue with all forms of dialysis machines.  A reliable source of dialysate is needed for any machine to do what it's intended to do. This is one of the biggest hurdles to all home dialysis options. You can't have a machine that uses too much water or countless bags of dialysate, but you need a reliable source for the cycler to draw from that won't cause treatment interruptions. And on top of all that, you need run times and blood flow rates that aren't detrimental to people's health and lifestyle. 
Everyone should point out any issues they are having with dialysis machines. If enough people do so, changes will be made. But, everyone should also not just think that everything is everyone else's fault all the time. I have been on dialysis since 1993. So, I have seen and felt the changes made to machines over the years. Those who think the current generation of machines are bad have no idea how far they have come in three decades. 
Just to put it into perspective, in the 90's, clinics were still washing and re-using dialysis filters, and home hemo wasn't even an option for most of the country. 
Don't bash any treatment option! For someone out there, an option could make a huge difference in his or her life. But if they are burned on the idea before even being able to try it, that person may die earlier than s/he needed to—all because they read something online that may have just been someone having a bad week. 
Don't sugarcoat reality, but also don't buy into the people who are constant naysayers. Being bitter and pissed off all the time just drags everyone else down with them. Those are the types of people who don't last very long. 
The patients and advocates who seem to last the longest appreciate their opportunities and work hard to educate others. They maintain their perspective and priorities. They lift those around them up—not tear them down. They also understand how things used to be and how they are now through real experience, not biased blogs or articles written by people with pretty clear selfish agendas.  In the end, your dialysis experience is individual to you, and part of that experience is, unfortunately, trial and error. 
Do your own research. Ask lots of questions. Be your own advocate. Make your criticism constructive instead of destructive.