Patient Risks with Insurance Choices: Information for Social Workers
This blog post was made by

September 3, 2020.

on
Health insurance choices in the United States are very complex. I described insurance options for people with kidney failure in a recent blog entitled Insurance 101 for Dialysis Social Workers. You may want to read that before reading this.
Medicare Forms & Choices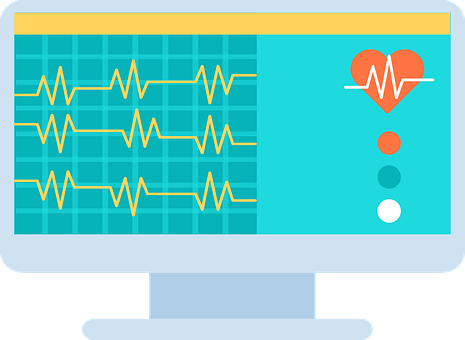 When someone starts dialysis or has a transplant, dialysis clinics and transplant programs complete the ESRD Medical Evidence Report (CMS-2728) that tells SSA that s/he can get Medicare for ESRD. One question on the form asks, "Is the patient applying for Medicare?" A person with a job-based plan that pays 1st may say "No" if s/he doesn't know that having Medicare as a 2nd payer can save more than the Part B premium would cost.
An SSA representative who receives the CMS 2728 and does the patient interview can complete the application for ESRD Medicare (CMS 43). This SSA Medicare Secondary Payer of ESRD Benefits policy describes what SSA employees should tell ESRD patients who have job-based health plans about their options for enrolling in Medicare. If dialysis or transplant staff complete this form without telling patients the risks, patients could be harmed—and the social worker or dialysis clinic could be liable. The policy states that there is nospecial enrollment period for people with ESRD, even for those who also have Medicare due to age or disability. It advises ESRD patients with-based plans to:
Take Part A and B at the same time when first eligible to take them.

OR

Delay enrolling in both Part A and B until the end of the Medicare secondary payer (MSP) period.
Staff need to help patients understand the risks that they may face based on the choices they make.

Risks of not taking Medicare as a 2nd payer

Dialysis companies make much more from job-based plans than the amount Medicare allows and pays.1 That higher billed amount could mean a higher share of costs for the patient.

Dialysis clinics and most doctors "accept assignment." They can balance-bill a patient who doesn't have Medicare as a 2nd payer. They cannot balance-bill a patient who has Medicare as a 2nd payer and job-based plan that pays at least 100% of Medicare's allowed amount.

Dialysis companies may discount bills if patients provide personal financial data, but other providers do not. Some patients are too private to share financial information with their dialysis clinic.

Risks of taking free Medicare Part A without premium Part B:

A 7-month initial enrollment period for Medicare starts 3 months before the month someone can have Medicare and extends 3 months afterward. Patients can add Part B at any point during that window. Failing to take Part B during the window limits when patients can enroll in Part B to the general enrollment period from January through March yearly, with Part B starting that 7/1.

There is a 10% late enrollment penalty for each 12 months a patient waits to take Part B after having Part A.

Patients who delay enrolling in Part B must keep track of when to apply for Part B to avoid a gap in coverage. EXAMPLE: A job-based plan paid first until 3/31/2020, but the patient did not enroll in Part B in time. Now, s/he can only enroll in Part B from 1/1-3/31/2021—and coverage will not start until 7/1/2021. The job-based plan is not paying for dialysis or any outpatient care and neither is Medicare from 4/2020 through 6/2021.

During the gap, dialysis clinics can charge patients the higher rate it charges plans other than Medicare. Dialysis clinics may discount the bill if the patient meets its financial guidelines. Medicare regulations do not prevent a clinic from discharging those who don't pay bills.

Large bills and money problems can result in medical bankruptcy and added stress.

Transplant patients who cannot afford healthcare or anti-rejection drugs could lose their transplanted kidneys.

Possible fixes for the patient who enrolled in Part A without Part B

SSA Withdrawal of Application policy allows withdrawal of an application for Part A and enrollment in Part A and Part B together. Any paid Part A claims must be repaid. (SSA can tell if Part A claims were paid; the job-based plan may have paid what might have been billed to Part A.) NOTE: Patients who received SSA, SSDI or Railroad Retirement checks would have to pay back those benefits to use this policy.

An ESRD patient who waived Part B can enroll in Part B right away without waiting to January through March and won't have a premium penalty when s/he turns 65 or is eligible for Medicare due to disability after receiving SSDI checks for 24 months. In fact, those paying the late enrollment penalty can ask for the premium penalty to be removed.

A patient may be able to ask for "equitable relief" under the SSA Evidence of Government Error or Delay policy to get Part B sooner if an SSA employee misinformed the patient, including telling the patient with a job-based plan that s/he could take Part A and enroll in Part B at the end of the MSP period under a special enrollment period.

Risks of Medicare Advantage Plans2

MA plans tout low or no cost premiums. Healthy people may save money, but with a chronic illness like ESRD, costs may be higher than expected. In 2020, CMS allows MA plans to charge members up to $6,700 a year for in-network Part A and B services. Plans that cover out-of-network services can charge up to $10,000 for in-network and out-of-network services. Premiums and Part D drugs are not under this cap. Caps may be higher in 2021 leaving patients to pay more.

Medigap plans do not work with MA plans. Although Original Medicare has no cap, Medigap plans, if a patient can get one, help pay Original Medicare's out-of-pocket costs.

Most MA plans pay 80% for dialysis and anti-rejection drugs. The patient then owes 20%. Dialysis clinics can bill drugs and labs separately to MA plans, so the 20% may be higher. MA plan members cannot have a Medigap plan to cover these costs, and some state programs that help pay for drugs will not help those with MA plans.

MA plans can limit choice of doctors and dialysis and transplant providers, and may require referrals to see specialists and prior authorization for some care.

MA plans can change providers—requiring plan members to change doctors, dialysis clinics and transplant programs.

MA plans may not cover non-emergency healthcare when traveling outside the network area, but must cover dialysis at 80% even out-of-network.

Patients with HMO MA plans may have to travel farther for care and may only get the dialysis type the network dialysis clinic offers. If the MA plan covers out-of-network clinics, the patient may be able to get the dialysis type s/e wants at a higher cost.

Patients with MA plans could have a large"surprise bill" when a hospital is in-network—but a doctor seen in the hospital is not.

MA plans say they pay for things Original Medicare doesn't cover, but:

Dental, vision and hearing benefits vary by plan and have limits.

Wellness/fitness benefits, if provided, may be limited to certain sites.

Transportation. if provided, may be for a few trips a year—not enough for dialysis.

Meals may be delivered a few days after discharge and only a few times a year.

Patients can switch from an MA plan to Original Medicare 10/15-12/7 or 1/1-3/31 but may not be able to get a Medigap plan if under 65 with ESRD.

MA plan out-of-pocket costs could be higher than premiums for Part B, D, and a Medigap plan if they can get one in their state at their age.

Risks with COBRA3

When a Medicare patient who works for a company with 20 or more workers has a COBRA event, the company must offer COBRA. States may have continuation coverage for those who can't get COBRA.

A patient who gets a transplant can choose to keep COBRA or take Medicare. Having Part A coverage during the transplant month allows Part B to pay for anti-rejection drugs then or any time the patient has Part B. Not having Part A during the transplant month means the patient can never use Part B to pay for anti-rejection drugs. Dialysis and transplant programs can bill job-based plans, including COBRA, more than Medicare so patients could have higher out-of-pocket costs.

COBRA can last for different lengths of time:

18 months for a worker, spouse, dependents IF the worker quits or hours are cut. A second COBRA event after the first can extend this to 36 months.
29 months IF the worker or family member is found to be disabled.
36 months for a spouse or dependents IF the worker gets Medicare, a divorce, legal separation, or dies.
36 months when a child is no longer a dependent under the plan. Under the ACA, a child can be a dependent until age 26.

COBRA premiums are costly, and the company no longer pays part of them.

Risks with individual ACA Qualified Health Plans (QHP)

ESRD patients can choose to keep a QHP and not take Medicare when they can get it. But, they face a premium penalty if they apply for Part B later.

QHP networks limit choice of where a patient can get dialysis or transplant. Plans may not cover drugs the patient needs.

Patients who keep their QHP and don't have Medicare Part A during the month of transplant can never use Part B for anti-rejection drugs. Part D may cover them, but out-of-pocket costs could be higher.

Costs are high for patients who don't get premium tax credits or help to pay out-of-pocket costs.

Congress and states have tried many times to repeal the ACA, and a legal challenge is before the Supreme Court now. This puts millions at risk of losing an ACA plan.

Risks with American Kidney Fund help for premiums

Patients who rely on the AKF to pay premiums can lose coverage if the premium notice is not provided in a timely way, AKF's donated funds limit timely payment, or the plan fails to count the payment on time.

Transplant programs may not list those with AKF premium help unless they can afford premiums, healthcare, and anti-rejection drugs. AKF premium help ends the end of the plan year post-transplant.
Risks to society
When the costs of healthcare go up, payers have to pay more. When payers pay more, they raise their premiums to cover their costs and make a profit. As premiums increase, more people can't afford health insurance. People who can't afford health insurance don't get preventive or acute care, have higher costs of illness, and risk themselves and others.
References
1Christopher P. Childers, Jill Q. Dworsky, Gerald Kominski, Melinda Maggard-Gibbons. A Comparison of Payments to a For-Profit Dialysis Firm From Government and Commercial Insurers. JAMA Internal Medicine, 2019. https://www.sciencedaily.com/releases/2019/05/190515102140.htm
2 Investopedia. Pitfalls of Medicare Advantage Plans. https://www.investopedia.com/articles/personal-finance/010816/pitfalls-medicare-advantage-plans.asp
3 Center for Medicare & Medicaid Services. COBRA Continuation Coverage. https://www.cms.gov/CCIIO/Programs-and-Initiatives/Other-Insurance-Protections/cobra_fact_sheet