New CMS Proposed Rule May Change ESRD in FY 2023 and Beyond
This blog post was made by

September 1, 2022.

on
The Centers for Medicare & Medicaid Services published a 123-page proposed rule entitled End-Stage Renal Disease Prospective Payment System, Payment for Renal Dialysis Services Furnished to Individuals With Acute Kidney Injury, End-Stage Renal Disease Quality Incentive Program, and End-Stage Renal Disease Treatment Choices Model. The deadline for comments and responses to Requests for Information on several topics was August 22, 2022.
ESRD Prospective Payment System
In the proposed rule, CMS proposes to:
Increase the ESRD Prospective Payment System base rate for dialysis by 2.4%, from $257.90 to $264.09 with adjustments for certain patient and facility characteristics.

Increase the transitional add-on payment adjustment for new and innovative equipment and supplies (TPNIES) for capital-related assets that are home dialysis machines 2.4% from $9.50 to $9.73 for CY 2023.

Redefine "Oral only drugs" not included in Medicare's PPS as "a drug or biological product with no injectable functional equivalent or other form of administration other than an oral form."
ESRD Quality Incentive Program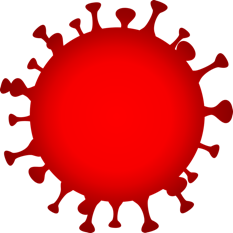 Changes to the ESRD Quality Incentive Program have also been proposed, including using 2019 data in calculating 2023 QIP performance scores, and suppressing current data for the following six measures due to COVID-19:
Standardized Hospitalization Ratio (SHR) clinical measure

Standardized Readmission Ratio (SRR) clinical measure

In-Center Hemodialysis Consumer Assessment of Healthcare Providers and Systems (ICH CAHPS) clinical measure

LongTerm Catheter Rate clinical measure

Percentage of Prevalent Patients Waitlisted (PPPW) clinical measure,

Kt/V Dialysis Adequacy Comprehensive clinical measure
Other CMS-proposed QIP changes include:
Starting with Payment Year (PY) 2024: update the technical specifications of the SHR clinical measure and SRR clinical measure to express results as rates instead of ratios.

Starting with PY 2025:

Add COVID–19 Vaccination Coverage for Healthcare Personnel (HCP).

Convert the Standardized Transfusion Ratio (STrR) reporting measure to a clinical measure, expressed as a rate.

Convert the hypercalcemia clinical measure to a reporting measure.

Create a new Reporting Measure domain and re-weight current measure domains.
Acute Kidney Injury (AKI)
The payment rate in 2023 for treatment of AKI patients in outpatient dialysis facilities would be increased to $264.09, the same as the ESRD PPS for ESRD patients.
ESRD Treatment Choices Model
The following changes are proposed to the ETC Model—which is mandatory for certain ESRD facilities and Managing Clinicians who are ETC participants—starting January 1, 2023:
Changing the methodology for performance payment adjustment (PPA) achievement scoring

Sharing participant level performance data with the public

Expanding the definition of "qualified staff" to include licensed social workers and registered dietitians/nutrition professionals who can provide Kidney Disease Patient Education under the direction and incident to the ETC Participant Managing Clinician's services and be paid under the physician fee schedule.
Home Dialysis Request for Information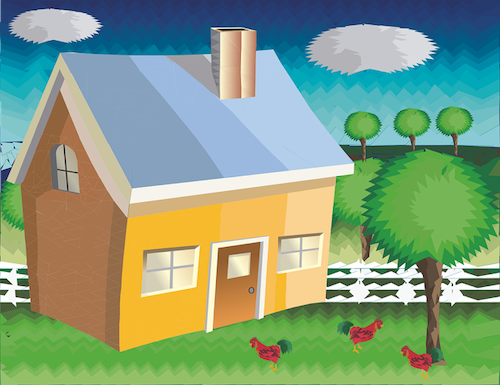 The ETC Model is striving to increase the percentage of patients on home dialysis. In this proposed rule, CMS sought information from the public on what quality indicators should be used when patients are on home dialysis, as these measures are not used with home patients:
ICH-CAHPS

Long-term Catheter Rate clinical measure

Standardized Fistula Rate measure

NHSN BSI clinical measure
CMS may develop QIP measures to assess the quality of care for home dialysis patients based on comments it receives.
National data show disparities in home dialysis utilization. CMS also sought comments on "how to support more equitable access to home dialysis across different ESRD patient populations."
Health Equity
In addition to the expected subjects, CMS drew from President Joe Biden's Executive Order 13985, Advancing Racial Equity and Support for Underserved Communities Through the Federal Government, which included these and other definitions: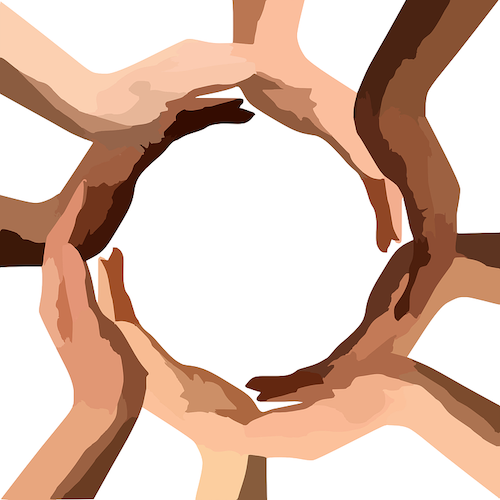 "Equity" – "the consistent and systematic fair, just, and impartial treatment of all individuals, including individuals who belong to underserved communities that have been denied such treatment."

"Underserved populations" – those facing discrimination based on older age, race, ethnicity, sex, sexual orientation, sexual identify, religion, disability, former incarceration, rural residency, limited English proficiency, immigration, first generation college students or professionals, as well as pregnancy or pregnancy-related conditions, parents, caregivers, veterans, military spouses, and poverty.
CMS discussed comments from a 16-member Technical Expert Panel (TEP) that met in December 2021 to discuss health disparities of historically medically underserved people with ESRD. Acumen published End Stage Renal Disease Prospective Payment System Technical Expert Panel Summary Report from that TEP in April 2022, which discussed social determinants of health, defined as, "non-biological factors that affect health status in a population." TEP members suggested that CMS consider using case mix adjustment in the ESRD PPS for social and economic risk factors in patients that increase costs, such as housing insecurity, language barriers, lack of transportation, being undocumented or having mental health issues.
The proposed rule included a Request for Information (RFI) seeking comments on health-related social needs (HRSNs): "individual-level, adverse social conditions that negatively impact a person's health or healthcare, are significant risk factors associated with worse health outcomes as well as increased healthcare utilization." CMS is seeking to improve its "ability to detect and reduce health disparities for our beneficiaries receiving renal dialysis services," and discusses the goal of increasing home dialysis and the need to assure equitable access to home dialysis.
In fact, the proposed rule includes this statement: "The CMS Framework for Health Equity focuses on five core priority areas which inform our policies and programs: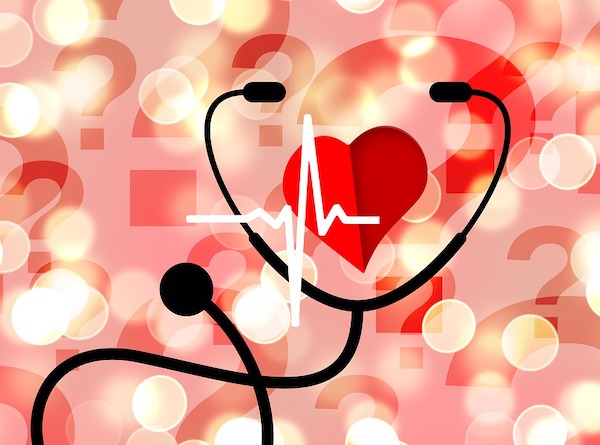 Expand the collection, reporting, and analysis of standardized data;

Assess causes of disparities within CMS programs and address inequities in policies and operations to close gaps;

Build capacity of health care organizations and the workforce to reduce health and health care disparities;

Advance language access, health literacy, and the provision of culturally tailored services and,

Increase all forms of accessibility to health care services and coverage."
Two possible future QIP measures are being considered:
Screening for Social Drivers of Health —"The measure would assess the proportion of a facility's patients that are screened for one or more social drivers of health in the five core domains."

Screen Positive Rate for Social Drivers of Health —"The measure would assess the proportion of patients who screen positive for HRSNs in five core domains, including food insecurity, housing instability, transportation needs, utility difficulties, and interpersonal safety."
By regulation, CMS QIP measures must have been endorsed by the National Quality Forum (NQF). CMS was a member of NQF Leadership Consortium that developed 2022 Priorities for Action. These included three areas:
Social Determinants of Health Data Collection

PROBLEM: Today's delivery of healthcare inadequately addresses social determinants of health and social needs for patients and communities.

OPPORTUNITY FOR ACTION: Convene multi-stakeholder experts to promote the efforts of organizations that are successfully collecting and using social determinants of health data.

Promoting Clinician and Care Team Well-Being
PROBLEM: Clinician and care team burnout has been a growing problem in recent decades, and the COVID-19 pandemic has intensified the physical and mental exhaustion of healthcare workers.

OPPORTUNITY FOR ACTION: Convene multi-stakeholder experts to identify measure concepts to assess and improve clinician and care team well-being.
Measurement of Person-Centered Care
PROBLEM: There is no national standard to measure the success of person-centered care.

OPPORTUNITY FOR ACTION: Convene multistakeholder experts to identify opportunities to assess the success of person-centered care.

Questions Under the Request for Information on Advancing Health Equity & ESRD PPS
It will be interesting to see how CMS' questions are addressed in the ESRD PPS final rule. These include:
What refinements to ESRD PPS payment policy could mitigate health disparities and promote health equity?

Are there specific comorbidities to examine when calculating case-mix adjustment to help better represent the ESRD population and help address health disparities?

Are there specific subpopulations whose needs are not adequately accounted for by the current ESRD PPS payment policy that should be evaluated for potential health disparities?

What are the challenges, and suggested ways to address, defining and collecting accurate and standardized, self-identified demographic information for reporting, stratifying data by population, and other data collection efforts that would refine ESRD PPS payment policy?
What impact do social determinants of health have on resource use and treatment costs for patients who are medically underserved?

Which social determinants of health should data collection include?

How should data regarding social determinants of health be collected? How should such data be used in the ESRD PPS to help mitigate health disparities and promote health equity?
How can CMS use existing data sources to better identify unmet needs among specific subpopulations that could result in health disparities?
How can CMS revise case-mix categories in the ESRD PPS to better represent underserved populations?
Are there actions CMS could potentially consider under the ESRD PPS to help prevent or mitigate potential bias in renal dialysis technologies, treatments, or clinical tools that rely on clinical algorithms? What are the relevant considerations for evaluating the effectiveness of such actions?
More Questions and Conclusion
If CMS adds the two measures to the QIP, it may suggest a screening tool. The proposed rule links to A Guide to Using the Accountable Health Communities Health-Related Social Needs Screening Tool: Updated August 2022, Promising Practices and Key Insights. The Appendix has the screening tool and a proxy tool.
Social workers already regularly assess patients' psychosocial needs and screen patients for depression and health-related quality of life. It's likely they will be tasked with collecting these "new" data as well, because they take the lead on the interdisciplinary team in addressing psychosocial needs. Interestingly, in 2008, to comply with the ESRD Conditions for Coverage, the Council of Nephrology Social Workers developed an assessment tool to collect these data IF dialysis providers use it. It's important to consider that social workers' caseloads include a long list of facility-assigned tasks to perform over and above CMS-mandated ones.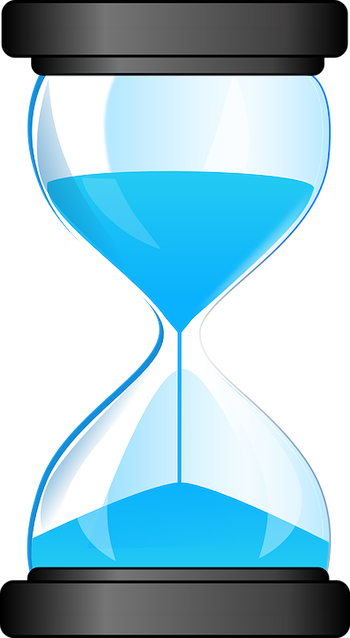 Will social work staffing be increased, or other tasks reassigned to others to assure social workers have time to assess and address identified health-related social needs?

Patients are screened for depression, health-related quality of life, and how they experience their dialysis care. Will they be willing to take another screening tool, especially one that asks very personal questions? Will they trust staff and the government to keep their data private and not use it against them?

What will happen when communities are not funded to meet patients' health-related social needs?
Can these challenges be overcome to meet patients' health-related social needs and will this additional screening result in achieving the Triple Aims?
Better population health

Better experience of care

Lower per capita costs
Only time will tell.