Live Life Courageously: Starting Home HD at 72
This blog post was made by

May 18, 2023.

on
When I began home hemodialysis training in the downstairs of 700 Broadway, Seattle, WA at the Northwest Kidney Centers, in 2004, I lived in Lakewood.  That was a 40-mile round trip daily drive 5 days a week.  I didn't quite accomplish the process of sticking in the estimated period that the staff wanted, so they extended the time an additional 2 weeks. Finally, one of the HD technicians named Linda, said to me in a stern voice, "Mr. Manning, if you don't master the cannulation technique, we are going to send you home with a massive B-Braun System, which requires an awesome amount of storage, plus an assistant who comes to your home three times a week."  
That was not something I wanted to hear, because we had limited space in our house. It seems as though that warning triggered a strong desire within me to quickly improve my cannulation skills, and at the end of June, I went home and began a 10 or 11 year run of home hemodialysis treatments.
The Road Downhill to My Loss of Functioning Kidneys
The story goes back several years, when I began to have serious back pain midway up the back. I was attending a conference in Washington, D.C., and a group of the conferees decided to journey across to a drinking establishment located kitty-corner from our hotel to sample their craft beer. The event turned into a lengthy stay, enjoying the libations and snacks. On returning to the hotel and calling it an evening of fun, I turned in for a good night of sleep, only to observe a horrible night of pain in my mid-back without any comfort. That next morning would be the departure by air to return to Seattle.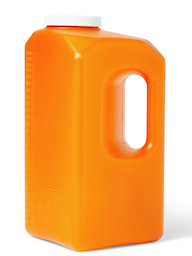 At home, the pain was still noticeable, so I scheduled an appointment with my doctor. He asked me to describe was taking place and had the laboratory send me home with a gallon-sized plastic bottle to collect urine for a 24-hour period. I had never had to do this test and felt a bit embarrassed that I was going to have to "pee in the bottle," which I hadn't done since my childhood when we traveled long distances in a car. That mission was accomplished and I returned the full bottle to the laboratory.
It would be a few days before the doctor called to inform me that my urine sample indicated weakened kidney function, and prescribed a medication and change in my dietary habits.  I was about to finally retire, and began to do some strategizing on my finances, with a thought-out plan to invest.  My longtime investment company sent me to their medical specialist at the Polyclinic, for a complete physical, the results of which caused me to be denied that investing opportunity. My kidneys were seriously damaged.
I began the process of changing healthcare providers, switching from Group Health to Pacific Medical Centers, which provided care to local military retirees, and was introduced to Dr. Bonnie Collins, the nephrologist. The association with Dr. Collins began a love affair between doctor and patient which led to me being introduced to Northwest Kidney Centers (NKC), and a visit to see what dialysis methodology I was best suited for. She thought I would be a great candidate for home hemodialysis, because of my understanding of human systems, having been a biology teacher in my earlier years.
Through our visits, I was monitored, then advised to prepare for a surgical procedure to build an access in my left arm after a full ultrasound mapping of my blood system in the upper body.  The surgery was performed at Swedish Hospital, and a GoreTex® shunt was installed.  It would be approximately a year and a half before I would have my first dialysis on March 14, 2004.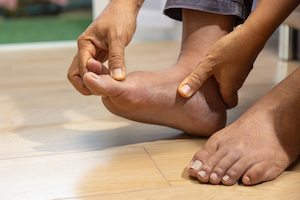 During the weekend of 13th and 14th of March 2004, I suffered a gout attack in my right foot, which caused me great pain as well as the inability to drive my car to my very first dialysis treatment at the NKC Auburn Clinic. I had to call on a dear friend, Dr James M. Garrison Jr. (Deceased), to come and take me. He and I were longtime friends, having first met in 1949 while in college. He had gone on to serve in the military, resigned his 1st commission, went to medical school, and re-entered the army as a doctor—practicing obstetrics and gynecology. On arriving at the clinic, they had to obtain a wheelchair to assist me into the building. I was welcomed by a most supportive staff of dialysis nurses and technicians and escorted to the station where the first stick took place. I was in great pain, but in a jovial mood, as I introduced my friend to the staff as "my Ob/Gyn."
My first nurse was a young man named Ray and the tech was Joe—both of whom remain as NKC employees today, in differing capacities. Nearly 20 years later the supervising nurses, Lynn and Aimee and technicians, Nellie and Delia, are still maintaining their care for the many patients afflicted with ESKD at NKC, some in other areas of the center's responsibilities. In other words, I have developed long-term friendships with the NKC team.  I only dialyzed in-center for 6 weeks before heading to home training, but because of the requirement to produce monthly labs, maintained a good, familiar relationship during my stay at home, periodically having to return for assistance when there was a need, such as failure of my graft and creation of my first fistula, during which I resorted to a catheter as an interim access.
Over the period of performing dialysis treatment at home, I migrated from the AKSYS PHD system to the transportable NxStage System One, the primary system in use by many patients today. There are others, but I didn't experience their use because of my return to in-center treatments. Most major manufacturers of dialysis equipment are experimenting with development of patient-friendly home treatment systems; either external or implanted devices. I was actually paid to share my thoughts and suggestions with a group of researchers employed by a major corporation. Being able to dialyze at home enables the patient to have a highly flexible lifestyle, which is very suitable for younger patients who are still in need of gainful employment.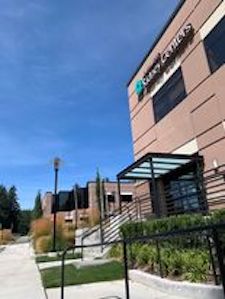 Figure 2: NKC's Federal Way East Center, currently my second home.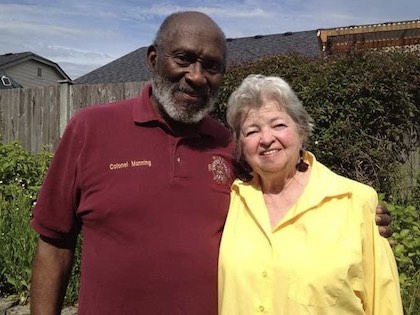 Figure 3: My late second wife and dialysis partner.
Preparing my home for home dialysis was quite a chore, because the home needed to be upgraded from the standard house. Our home was located in a beautiful gated community with all modern homes, however that was not quite enough. NKC sent a plumbing company to install a backflow unit that provided a secure water in conjunction with the existing water system for my Aksys PHD original system. I continued using it for the transportable NxStage. Additionally, because of the electrical connection required, an electrical contractor came and installed a special socket that accepted the plug device of the unit, a refrigerator sized machine that created its own dialysate. I wasn't finished, because one thing I didn't want occurring was a power outage while I was dialyzing. I therefore changed the incoming electrical system by adding a natural gas operated generator to secure the home during a possible power outage during a storm that sometimes frequented the area, especially in the fall because of high winds. In other words, I had to make significant upgrades to the infrastructure of the home to provide a secure environment to perform home hemodialysis. I was happy on one or more occasions to have the security of the generator.
Disappointment with My Initial Access
Unfortunately, when considering the development of an access, I didn't get to really discuss the various methods in use during the march towards treatment.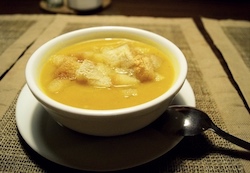 The Goretex graft failed 7 months into my early years, resulting in my having to return to Virginia Mason to have vascular surgery for a natural fistula in my upper left arm. In addition, a catheter was installed in my chest to provide immediate access to my blood vessels. Something else occurred at the same time I was hospitalized, I believe another gout attack because of what I thought to be a delicious chicken pot pie or a fine bowl of split pea soup, which I have always loved. To my surprise in addition to an allergy to peanuts, I was also now allergic to green peas. Legumes! Needless to say, I was disappointed because institutional food such as prepared in the hospital is not what mom use to make and serve.
I had a short stay at Virginia Mason, where I'd had a previous visit for appendicitis. I had driven my wife from Lakewood on a Saturday evening when I didn't know what was ailing me but was feeling very bad. I parked the car and we walked to the ER. Once enrolled and examined, my pain was diagnosed as a burst appendix requiring immediate surgery, which was performed on a Monday morning. These two events were close enough to make me quite familiar with Virginia Mason's surgical procedures. Following my discharge from the fistula surgery, I returned to in-center at Auburn, where I dialyzed for almost 10 weeks until the fistula matured and was capable of receiving the sharp needle to develop the highly usable "button-hole" method for sustainable cannulation. That was just before Christmas. I would celebrate Christmas without having to schedule myself into the center, finally. What a joy!
Travel is My Thing
Travel on the Aksys PHD was not an option, but with the change to NxStage, anything was possible. Weighing slightly more than 70 points meant I could move it short distances and into the trunk of my Camry. The trunk of the car caused me to rethink the type of auto that would be most suitable for a home hemo patient. I settled on an SUV as the next automobile in my stable of cars. I owned a Datsun 240z which I could barely get in and out of, plus the Camray, which fit the need for getting me and out of, but putting the NxStage in and out of the trunk was a bit difficult. Traveling has always been my thing, and nowhere was too far to set my desire on.
The NxStage corporation even set up a Freedom Cruise for approximately 12 patients from across the United States, a Carnival Cruise to the Western Caribbean. The patient and their partner and/or spouse booked passage and arrived at the Port of Miami, FL for the departure early in January, 2010, for 7 magnificent days on the sea, with several sightseeing stops at ports of call on the itinerary.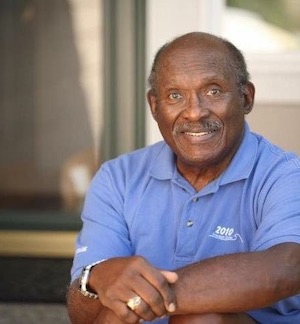 Figure 4: Wearing my NxStage shirt for the cruise.
The company had us pack our systems in the specifically-designed flight shipping containers weighing just under 100 lbs., which complied with FAA rules for medical equipment to travel at no extra charge as baggage. The company obtained each patient's prescription and assembled the proper amount of disposable materials needed by each, and shipped it to the port assigned to each of us. Once those supplies arrived, they were neatly stored in our individual staterooms, where we set up the equipment using the flight container as a stand, and performed our treatments according to our own schedules. This was a remarkable savings from using the dialysis process offered to in-center patients who had no alternative. Plus, Dialysis at Sea is not covered by Medicare, because it is out of the continental U.S. The memory of the enjoyable moments linger on to this day.
That was my very best NxStage travel experience, and I took my NxStage System One on a trip to Orlando, FL on two occasions, to Washington, D.C. and Richmond, VA, down the Oregon coast and over to central Oregon, across the Puget Sound to the Olympic Peninsula, and up to our Timeshare near the Canadian border, where we had ready access to visit Vancouver, BC. To do the latter trips, we had invested in a new Venza SUV with a lift-up hatch and nothing to impede sliding the unit and its supplies into the storage area along with our luggage, so we could be off to see the sights.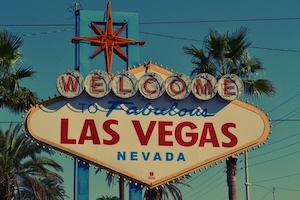 One of our last trips was a long drive to Las Vegas to officiate a wedding for a young couple who specifically requested that I perform their marriage. This trip required coordination with the company, as did the others, but on this trip, we had to plan for two treatments on the way to Las Vegas and two on the return trip. This required carefully packaging the supplies into the car, along with a bit more luggage. It all worked out, stopping in two locations after a lengthy drive. I limited my time behind the wheel. I'm no spring chicken any more, like I was when driving 1,000 miles often was undertaken. "Safety with all things," has become my mantra.
A Positive Attitude
Throughout my life on dialysis, I have maintained a positive attitude about life, with the outlook of living each day to the fullest. I have gone through three fistula surgeries and am currently using my third fistula located under my right upper arm, which is somewhat difficult for the staff to access; especially a staff person who is left-handed. In addition to all of my trials and tribulations, I also underwent a TAVR surgery at Swedish Cherry Hill Hospital to replace my aortic valve with a surgically prepared bovine valve back in June 2021. I am blessed beyond belief at 91+ years of age and still "falling in love." Yes, the body is old but my mind still turns towards thoughts of love in the Spring.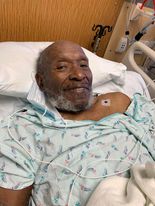 Figure 5: Successful aortic valve surgery.