Tailoring the Peritoneal Dialysis Prescription to Fit an Individual's Lifestyle
This blog post was made by

October 26, 2023.

on
Today, people with end stage kidney disease (ESKD), also known as end stage renal disease (ESRD), have a range of treatment options that maintain their quality of life. For those who have busy schedules or wish to travel, peritoneal dialysis (PD) can be a flexible and convenient option. PD is typically done at home—or wherever the person travels—and can be accommodated to fit their lifestyle.
Unlike hemodialysis, PD does not require needles. Instead, this technique uses a catheter that has been surgically placed in the lining of the abdomen (peritoneum) to filter blood. PD treatments are performed more continuously than hemodialysis. This removes toxins and fluid more often, which may result in fewer medications and food restrictions.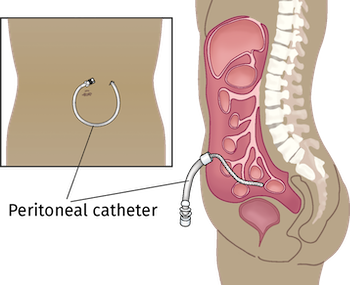 Performing PD
There are two types of peritoneal dialysis: continuous ambulatory peritoneal dialysis (CAPD) and automated peritoneal dialysis (APD). Each prescription offers different benefits for the person's lifestyle.
CAPD. This technique is performed without a machine and requires 3–4 exchanges per day. CAPD is very portable, and many people are able to manage their dialysis treatments from home, at work, or while traveling.

APD. APD uses a cycler machine to perform each exchange. These treatments can be done as one long session or over multiple shorter sessions. This technique may also be performed during sleep.
Peritoneal Dialysis Benefits
Both types of peritoneal dialysis may allow more options in treatment schedules, diet, and other restrictions. This supports good quality of life, so many healthcare providers are recommending PD as their first treatment option.
Flexibility in Timing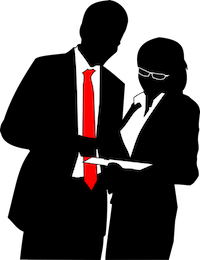 Peritoneal dialysis can be performed during the day and scheduled around activities such as work, school, and family time. CAPD can be beneficial from a timing perspective since there is no need to be connected to a machine for any portion of the day or night. This makes it easier to go about a daily routine. Since it doesn't require a machine, CAPD is ideal for people who live in smaller spaces.
Treatment During Sleep
The bulk of APD treatment can be done while the person is sleeping or at rest, leaving more free time in the day. People typically spend about three hours each week cleaning and preparing supplies in addition to treatment time, making this an ideal solution for individuals who are concerned about the time commitment of dialysis treatments.
Greater Ability to Travel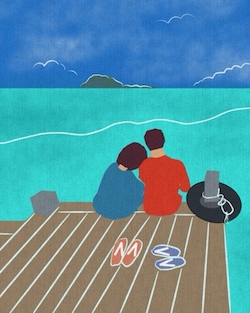 People who enjoy traveling may prefer PD over other treatment options as this type of dialysis can be performed wherever a clean, well-lit indoor space can be found. Equipment can be transported and stored at travel destinations. It's important to plan ahead and be prepared for travel, so people on PD should contact their care team in advance. The care team can assist in coordination and ensuring they have everything they need to perform safe and effective treatments wherever they are.
Peritoneal Dialysis Tips for Travel
Here are some great tips to help people on peritoneal dialysis prepare for safe travel:
Make a list of medical supplies before packing. T his list should include all dialysis supplies and several extra days' worth of medication in case of an unexpected delay.

Check airline guidelines to ensure all necessary supplies are permitted onboard.

Pack essential information such as ID cards, insurance information, medication and allergy lists, as well as contact information for care team members and emergency contacts.
Reduced Diet Restrictions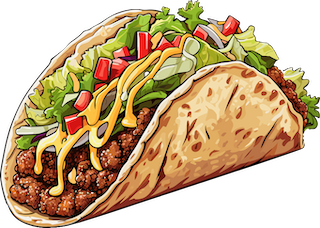 Many people appreciate that a PD prescription can allow more flexibility with diet. Because daily PD gives waste, toxins, and extra fluid less time to build up in the body, this process simulates natural kidney function more closely than hemodialysis. For this reason, people on PD may also be able to take fewer medications.
Although people on PD may enjoy fewer food restrictions, they should still follow a high-protein, low-sodium diet. A renal dietitian can help customize a diet plan that best suits the individual's needs and preferences.
For most people, a PD diet includes lean proteins,
whole grains, fresh fruits and vegetables, and kidney-
friendly snacks or desserts. Because treatments are performed more frequently, a person on PD may be able to drink more fluids than someone on hemodialysis.
Home Peritoneal Dialysis Treatments Fit Most Lifestyles
Once home dialysis training is completed and the person feels confident in their abilities, PD may be performed without assistance from a care partner. Home PD minimizes travel to and from a dialysis center, which may be convenient if transportation poses a challenge. With less travel required, people on PD can spend more time focusing on what's important to them.
Peritoneal Dialysis Complications
Like any treatment, PD has some risks and carries the possibility of complications.
Infection. An infection called peritonitis may develop inside the peritoneum. Proper education on hygiene and access site care can help prevent infection.

High blood sugar or weight gain. The dialysate solution used in PD contains a type of sugar called dextrose, which may increase blood sugar and can cause issues for people with diabetes. Dextrose may cause weight gain due to the extra calories absorbed from the PD fluid.

Ineffective dialysis. Over time, peritoneal dialysis may not work as effectively. In this case, the care team may recommend switching to hemodialysis.
Is Peritoneal Dialysis Right for Your Patient?
Peritoneal dialysis is an effective treatment that can be adapted to fit an individual's lifestyle. With the support of their care team, they can establish a treatment routine that fits their needs and preferences. People on dialysis may find it simpler to incorporate PD into their daily lives, making it easier to adjust to their new normal and feel like themselves again.