India's first ever Dialysis Olympiad
This blog post was made by

February 5, 2015.

on
India is a very different country in terms of healthcare. Compared to systems in Australia, New Zealand, Canada, much of Europe and even the US, which many readers of this site find a lot of problems with, Indian healthcare is highly skewed towards the rich. Almost the entire population bears all their healthcare expense out of pocket. If you can't afford treatment, you don't get it. It's as simple as that.
The Government is beginning to take baby steps to change this. Some states now have healthcare coverage for the poor. There is a very small percentage of the population that is covered by Private Insurance. However, these policies are capped, and unless you are covered by a Group Insurance Policy, they do not cover dialysis. Peritoneal Dialysis is not covered at all. Despite all this, almost 90% of all patients have to pay for their dialysis.
This leaves patient advocates like me in a rather strange position. While I would like my fellow patients to get more frequent dialysis, longer duration dialysis, and consequently have better quality of life and longevity, I find that there is a much larger barrier to overcome than merely finding a nephrologist to prescribe better modalities. Patients cannot even afford thrice weekly dialysis. When I talk to them about getting daily dialysis, they mock me!
In these circumstances, what can you do to improve patient morale, bring cheer to their lives, and help them believe that "We shall overcome…"?
When Vikram, Sandeep and I started NephroPlus in 2009, we had a dream: to change the way dialysis was done in India. We wanted to bring quality dialysis to every Indian dialyzor. We wanted to ensure that by improving the quality of every dialysis session and closely monitoring outcomes, we could do a lot and improve things even within the current constraints.
We implemented stringent protocols across all our centres and ensured that no corners were cut during sessions. We invested heavily in technology to enable us to do this efficiently.
We held "Aashayein" (Hindi for hope) where we would invite all dialysis patients of a city to a nice location and treat them to education and entertainment. The event would include a renal-friendly lunch and a bunch of gifts! Patients loved this event.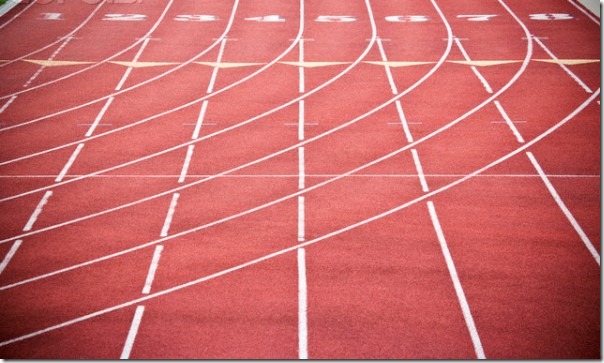 This year, we've decided to conduct India's first ever Dialysis Olympiad! This one day event will be held on Sunday, February 15 in Hyderabad in South India. We will see dialysis patients engaging in simple events like 25 meter and 50 meter jogs, a 500 meter walkathon and a 1000 meter cycling event. There are also events like Table Tennis, Badminton and Swimming. For the less physically inclined we have Chess and Sudoku. The event will end with "Aashayein" which will see a Diet Quiz among other talks and games.
Many in India believe that dialysis is equivalent to a death sentence. A few more months is all you have to live. The sad part is even many doctors do not encourage their patients to try and lead normal lives. Many doctors discourage their patients from travelling, working, exercising and having fun.
This Olympiad is an attempt to change that mindset. It is our way of showing the world that Dialysis Patients can do everything otherwise healthy people can do. They can work, they can travel, they can have fun. It is only a matter of believing you can. There is no alternative than for patients to take control of their life in their own hands. There is a new world out there that awaits them!
To register visit www.nephroplus.com.