Dialysis Needle Fear - Easing the Sting
Almost no-one likes needles. But for some, needle phobia is much more than a minor fear. It's a terror that can scare you away from health or dental care. And if you need dialysis, you may face needles often. Learn how needle fear works—and what you can do about it.
How You Know You Have Needle Fear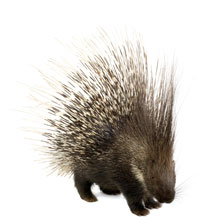 Having needle fear does not mean that you are weak or childish. It's an involuntary response – a vasovagal reflex. The reflex can occur if you:
Have blood drawn
Get an injection
Are hurt
See blood (or think of a needle)
Needle fear is listed in the DSM-IV book of mental illness, as a "specific phobia." It falls under Blood-Injection-Injury Type.
Here's how it works:
First, due to fear, your heart beats faster and your blood pressure goes up.
Then, to be sure your brain gets enough blood, your heart slows down, and your blood pressure falls. Your body puts out stress hormones. Your heart rhythms may change.
You may become pale, sweaty, nauseous, light headed, dizzy, and may pass out.
Experts believe needle fear is part learned and part genetic. 1 Many needle phobic people have had a needle trauma in their past. About 80% have a family member with the same fear. 1 You may have both.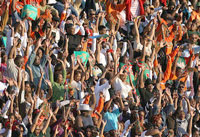 At least one in ten people are said to have needle fear.1 The real number may be higher: one study found that 27% of college students did not give blood due to needle fear.2 A study of people on dialysis found that 47% said needle phobia kept them from doing self-care treatments.3 So, if you have this problem, you're not alone!
The degree of needle fear can vary. Some people can have blood drawn or get a vaccine and not pass out-if they look away and lie flat. Others are so fearful that they avoid all needles. They may even refuse care they need to live. If you need dialysis and are very afraid of needles, there are treatments that can help you.
Ways to Reduce Needle Fear
Since needle fear triggers the vasovagal reflex, treatment is based on stopping this reflex in its tracks—or training your body not to react. Here are some ways that have worked for others:
TIP: Bring More Blood to Your Head

Lie flat, or tilt the chair so your feet are higher than your head.

Why it Can Work:

Blood pools in your legs when you sit up. When a needle is needed, your blood pressure drops to bring more blood to your brain. If you have lots of blood there already, it can short-circuit the reflex so you don't pass out.

TIP: Tense Your Muscles

At the first sign of a problem, tighten your non-access arm, leg, and torso muscles. Keep going for 10 or 20 seconds, until your face feels warm. Then slowly relax—but not all the way—until each needle is in. Talk to your doctor before you try this. With his or her okay, practice this at home before you need to do it in the clinic.

Why it Can Work:

Muscle tension can raise your blood pressure. It forces blood from your arms and legs into your brain. This can keep you from passing out—and help retrain your body not to react to needles. For one pregnant woman, this worked so well that she could have needles and procedures without passing out, even months later.4 It has not been studied in people on dialysis.

TIP: Get Therapy

Ask your doctor or social worker to refer you for desensitization. These treatments slowly expose you to your fears in a safe setting. In time, they will lose their power to scare you.

Why it Can Work:

This treatment is used for fears of all types—from bugs to heights. Needles, too. NOTE: Medicare or your health plan may pay, since needle fear is in DSM-IV. Medicare Part B helps pay for "outpatient mental health services in an office or your home, from a qualified:

Psychiatrist
Clinical psychologist
Clinical social worker

TIP: Avoid Needles

Try CAPD or CCPD, treatments that are needle free.

Why it Can Work:

Simple - no needles, no vasovagal reflex. If you do hemodialysis, using a catheter to avoid needles may risk your life.5 %sup 5 A catheter is much more prone to infections and blood clots than a fistula.

TIP: Kill the Pain

Use a pain killing cream or gel to numb the site.† (Injected lidocaine uses needles, and some say the extra sticks cause scars around the access.)

Why it Can Work:

Pain is part of the reason for the fear. If you don't feel the stick, the vasovagal reflex may not be triggered.1 %sup 1 A number of creams have lidocaine to numb the skin, and an ingredient to carry it below the top layer of skin. It's best to apply these products at least 60 to 90 minutes before you need them. Cover the spot with a thick coat of the cream or gel and protect it with a Tegaderm® dressing or self-sticking plastic wrap to keep it in place. (All of these creams are messy.) The cream must be cleaned off very well at dialysis.

EMLA® (AstraZeneca) is a cream or patch with 2.5% lidocaine that a doctor must prescribe. It comes in 5 or 30 gram tubes; about 3 grams are used each time. The 30 gram tube sells for $30 to $40.
Topicaine is a 4% lidocaine gel that does not need a doctor's presription.* It comes in a 30-gram tube for $40.75 or a 4 oz bottle (113 grams) for $81.50.
LMX4 ("Ela-Max") is a 4% lidocaine cream. It comes in a 15-gram tube for $30.99. It is an over-the-counter product and does not need a doctor's prescription.

† NOTE: These products are listed for information only. The Medical Education Institute, Home Dialysis Central, and its sponsors do not endorse any products or benefit from them in any way. We do not offer any warranty, implied or inferred. Use them at your own risk.

* You do not need a doctor's prescription to buy these products, but we strongly urge you to talk to your doctor before using them for dialysis. Some people are allergic to them. Read all package insert precautions before use.

TIP: Take Charge of Your Needles

Learn how to put your needles in yourself.

Why it Can Work:

Putting in your own needles puts you in the driver's seat. It distracts you from the pain, so you feel it less. This also helps your access last much longer. If you have a fistula (not a graft), you can learn how to do the buttonhole technique —a way of forming a channel for the needles like pierced earring holes. Once formed, buttonholes are close to painless.
Conclusion
It is not your fault if you are afraid of needles—but you don't need to stay that way. You can take charge of your fear and make sure you get the care the care you need to feel your best.
References:
Hamilton JG. Needle phobia: a neglected diagnosis. J Fam Practice; 41(2):169-75, 1995. Abstract of article available here.
Oswalt RM, Napoliello M. Motivations of blood donors and nondonors. J Applied Psychol; 59:122-24, 1974.
McLaughlin K, Manns B, Mortis G, Hons R, Taub K. Why patients with ESRD do not select self-care dialysis as a treatment option. Am J Kidney Dis; 41(2):380-85, 2003.
Peterson AL, Isler WC. Applied tension treatment of vasovagal syncope during pregnancy. Military Med; 169(9):751-3, 2004. Abstract of article available here.
Dhingra RK, Young EW, Hulbert-Shearon TE, Leavey SF, Port FK: Type of vascular access and mortality in U.S. hemodialysis patients. Kidney Int; 60:1443-1451, 2001.