Leaving on a Jet Plane: Flying with a PD Cycler or NxStage System One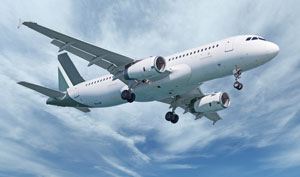 Travel makes your world richer. With PD or home HD, you can take your machine on a plane and do your own treatments. And, you can choose your own schedule to make the most of your time away. In this article, we will cover supply shipping, your rights, airports and hotels, and resources.
Plan Ahead for Your Treatments
With a bit of up front planning, your whole trip can go more smoothly.
Sort Out Your Supply Shipping
If your trip will last more than a day or two, you'll most likely need to ship dialysate and other supplies. These will need to be in their company boxes with labels on them. Talk to your care team as you plan: your nurse will need to place your supply order. You'll want to have this chat well before you want to fly—and before you buy plane tickets:
With less lead time, you will have fees to order and deliver supplies. You'll need to pay these fees in advance. If your plans change, there may be a change order fee. Week-end, evening, holiday, and special delivery can add costs, too. Call your supply company to get details for your trip. Some people find their own carriers to ship supplies. This is more work—but can be a way to cut costs. People have done this for trips to Hawaii, the Dominican Republic, Aruba and other Caribbean sites, and Europe. Or, it may be less costly to rent a NxStage machine in a country you visit, if this is an option there.
Wherever you plan to go, your nurse will need to know:
Your travel dates

How many supplies you will need. (Allow for some extras).

Your hotel name, address, and confirmation number, if you will stay in one

The address and contact info for your lodging if it is not a hotel
Then, it is your job to follow up and be sure all has gone as you planned:
One week before you go, call your supply company to be sure your order was sent.

Call again, just before you leave, to see where your shipment is.

If you take a cruise, confirm that your order is on board before you leave the dock.

Call your hotel to be sure your order is there. Confirm that they have the right number of boxes, and the right boxes. (See if they will send you a label photo.)

No hotel? Call your supplier and the carrier. Confirm the date and time that your shipment will arrive. Ask them to call you that morning and when they are 30 minutes away. If they don't call, check with your clinic or supplier. You don't want to waste travel time chasing down your supplies!

Be sure your machine is insured for damage or loss. Talk to your clinic, your homeowner's plan, and the company. A travel health plan is wise no matter where you go, and these don't cost much. If you leave the country, it is a must-have.
Arrange for Backup Care
Find a nearby back-up center in case you forget something or have a problem. Your home training nurse or social worker may help find one. Know where the hospitals are, too.
A PD Cycler or NxStage Machine Flies for Free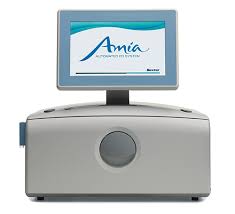 Good news! Your PD cycler or a NxStage machine goes on a plane for free. Bad news: Not all airline staff know this, so you may still run into hassles. Know your rights.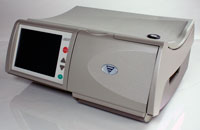 The Air Carrier Access Act (ACAA) of 1990 covers flights into and out of the U.S. It says airlines cannot discriminate against people with disabilities.  The U.S. Dept. of Transportation (DOT) enforces the ACAA. Home Dialyzors United asked the DOT to tell airlines to clearly state that you can bring a dialysis machine on a plane for free. On June 3, 2013, the DOT sent a notice stating that:
Your machine is an "assistive device" (Section 382.3).

The airline must let you bring your machine on the plane (PD) or check it (NxStage) (382.121(a))

Your machine does not count toward a carry-on bag limit (382.121(b)).

If you pre-board and check your machine, it takes priority over other bags if space is tight (382.123(a)).

The airline cannot charge you a fee for your machine in the cabin or as checked luggage (382.31(a)).

Your machine must be portable (100 lbs. or less with the case) (382.1(c)).

If the airline loses or harms your machine in the US, baggage liability limits do not apply. They must pay for your machine based on its price (382.31). NOTE: Outside of the US, the limit is $1,685—far less than the machine costs.

The airline must let you bring your medicines, syringes, and dialysate. (382.2). But...just a 1-2 day supply. Any more, and you will need to ship it.

You can't use your machine during a flight. It has not been tested and could affect the plane's navigation or communication (382.121(a)(3)).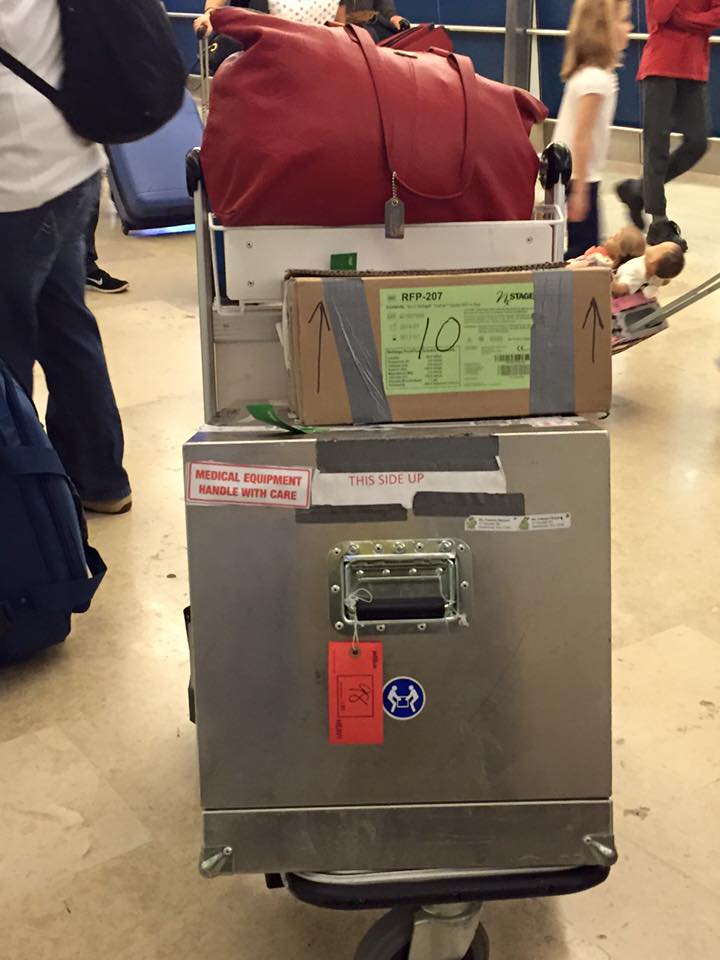 Other Fees and Costs
Hotels Charge Fees to Receive Packages
If you will stay in a hotel, call and ask to talk to the Bell Captain or a manager. Explain that you will send life-saving medical supplies for your stay. Ask if they will waive the fee to receive and store your boxes. If not, see if they will charge one fee for your order. (You don't want to have to pay for each box.) Ask them to send you a letter or email if they say they will help you.
Bring Cash for Tips
You may need help to move your machine or supplies from place to place. A tipping rule of thumb is $1-2 per suitcase (or box), and $5-10 for a machine (based on weight). Think through your trip to figure out how much to bring. You may need to tip someone to:
Load up supplies at home to get to the airport

Unload at the airport to get supplies on your flight

Pick up supplies from baggage claim and get them to a taxi or shuttle

Unload supplies and bring them in to your lodging

Bring supplies up to your room if you stay in a hotel
Note: Some airports don' have Skycaps to help you with heavy luggage. Or, Skycaps may not work all the time. Look on an airport's website or call ahead to find out.
A Week Before You Fly…
Taking two simple steps before you leave can make your travel go more smoothly:
Call the airline's Disability* Desk. Ask them to add a note to your travel file to say that you will bring a dialysis machine. Tell them how much the machine weighs in its case. A NxStage System One in a hard case weighs 99 lbs. PD cyclers weight much less.

Ask for a wheelchair when you call, even if you do not use one. This alerts the counter agent that you have special health needs. Note: You and your travel partners will get through the TSA faster, as wheelchairs go to the head of the line. You can pre-board the plane, and it will be easier to change planes. And, the airline staff can help you find a Sky Cap when you get to Baggage Claim.
*This desk may be called Accessibility.
What to Pack for PD or Home HD
To pack for dialysis travel, make a list as you do each treatment for a few days. Ask fellow travelers for tips—most are happy to share their thoughts.
A PD Cycler or NxStage Machine
Measure your machine in its travel case. A PD cycler may fit on a plane as a carry-on. If not, it will need to be checked. A NxStage System One can only be checked luggage. You can check one bag of supplies for free. It must fit the airline's baggage size and weight rule, and can contain only medical supplies.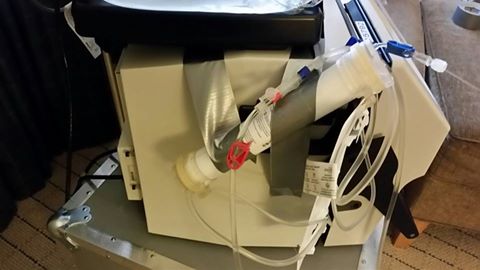 Treatment Supplies
You may want to fill a large Ziploc bag of supplies for each treatment you plan to do. Some centers will add the bags to your supply orders, so ask. Pack an extra bag and spares such as gloves, tape etc., so you don't run short. When all else fails, bring duct tape! Camping clips (called carabiners) can let you hang bags if you don't want to bring an IV pole. An electric heating pad will let you warm PD bags.
Medications and Syringes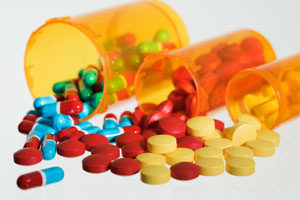 Bags go astray. It doesn't happen often—but it does happen. (When it does, bags most often arrive on the next flight). Pack medicines in a carry on—never in a checked bag. Airplanes do not have refrigerators. If you have a drug that must be kept cold, check into "micro" coolers for this purpose. Most cost less than $20.
There is no limit to how many empty syringes you can bring. But, you must also bring the drug you will use, like EPO. The drug must have the original, printed label.
Paperwork You Will Need
Besides an ID and your hotel and flight plans, bring along:
Your airline's policy for dialysis machines. Look on their website for "Disability."

Your dialysis prescription

The phone number for your home clinic

Your most recent lab test results

A recent hepatitis B or C test

A list of all of the prescription drugs you take now and the dose for each

Your supply order for the trip and where you plan to go

A phone number for any clinics or hospitals you might need to call as back up.

Any hotel proof of how much they will charge you to receive packages.
Checking in at the Airline Counter
As you now know, you have the right to bring a machine and a bag of medical supplies for free. If a counter staff person wants to charge you, follow these steps:
Stay calm and give the facts. Show the staff person the DOT policy.

If this does not help, write down the agent's name (for a later complaint). Ask for a supervisor or a CRO (complaint resolution official). Get the CRO's name as well.

If the CRO doesn't help, call the airline's disability desk while you are at the counter.

Or, from 9am-5pm Eastern time on weekdays (not holidays), call the DOT hotline: (800) 778-4838, and (800) 455-9880 for TTY. Their CROs know the Part 382 rules.

Search Facebook for the airline's page, and post a complaint while you are still at the counter. Be clear and concise. Someone at the airline may be able to help you.

Still at a stand-off or kept at the counter for a long time? Pay the fee (if you can), keep the receipt and notes, and file a DOT complaint when you get home:
Or, write to: Aviation Consumer Protection Division, C-75, U.S. Department of Transportation, 1200 New Jersey Ave. S.E., Washington, D.C., 20590.
Getting Through Airport Security
If it has been a while since you flew, some things have changed:
You can go to a gate only if you have a ticket for a flight that day.

You need a boarding pass and an ID. A passport always works as an ID. Trusted traveler cards from the U.S. government (e.g., Global Entry, Nexus, Sentri, FAST) work, too. NOTE: As of 2018, a driver's license only works in half of the U.S. states: https://www.dhs.gov/real-id.

Airlines use X-rays to screen luggage. You'll put your carry-on bags on a belt to go through the X-ray. A laptop and a Ziploc bag of liquids must each go through in its own bin. An outer jacket goes in a bin, too. The X-ray won't hurt your machine. A heads up to the TSA agent before you go through the line may help avoid alarm if you have syringes with you. Some other tips:

If you are under 75, you must take off your shoes and put them on the X-ray belt. Wear shoes that are easy to slip off. Ask for a chair if you need to sit down.

Ask for help if you need it to lift your PD cycler onto the belt. Most TSA agents have never seen one. It may help you to bring the manual and/or a letter from your doctor to explain what the cycler is.

You'll take off your belt and empty your pockets into a bowl that will go on the X-ray belt. Gold or silver jewelry should be fine to wear, if it's not too large.

YOU will be asked to step through a screening machine. This machine does not use X-rays, it uses electromagnetic waves to look for weapons. Tell the TSA agent if you have a hidden medical device. This could be a PD catheter, pacemaker, prosthetic limb, steel plate, ostomy bag, etc.

You will need to step into the screening machine. Or, you have the right to "opt out" and get a pat-down. For a pat-down, a TSA agent of your same sex will touch you outside of your clothes to check for weapons. If the machine finds something (like a PD catheter) you will need a pat-down.

If you can't stand or walk, tell the TSA agent, and you will get a pat-down. A pat-down can be done in a private room. This can take extra time. 4.10
Preboard the Plane
When boarding starts, the gate agent will call for "passengers who need assistance or extra time to get down the jetway."  Preboard with that group, so you can get settled and stow your machine if you brought one that will fit. Tell the gate agent for the flight about your cycler. Call it an "Assistive Device." A PD cycle gets priority for overhead bin space. Ask for help if you need it to get your cycler on board and stowed. Some planes have very small overhead bins. In this case, a flight attendant may be willing to put your cycler in a closet up front for you.
Get Your Supplies to Your Lodgings
When you have a heavy machine or a lot of boxes, look for a Skycap with a large cart. He'll watch for your items, take them off the baggage belt, and load them on the cart. Then, he'll help you find a cab, and put them in the trunk.
A hotel or rental car shuttle may be a mile-long trek offsite. With 200 lbs. of luggage and supplies, this can be a challenge. If you travel with a partner, one of you can wait while the other picks up the car. Or, you may want to take a taxi (van) to a hotel. If you travel alone a lot, a folding travel cart may be a good idea. Some hold up to 300 lbs.
Travel Resource Sites
Dialysis Companies
Airlines
U.S. Department of Transportation
Conclusion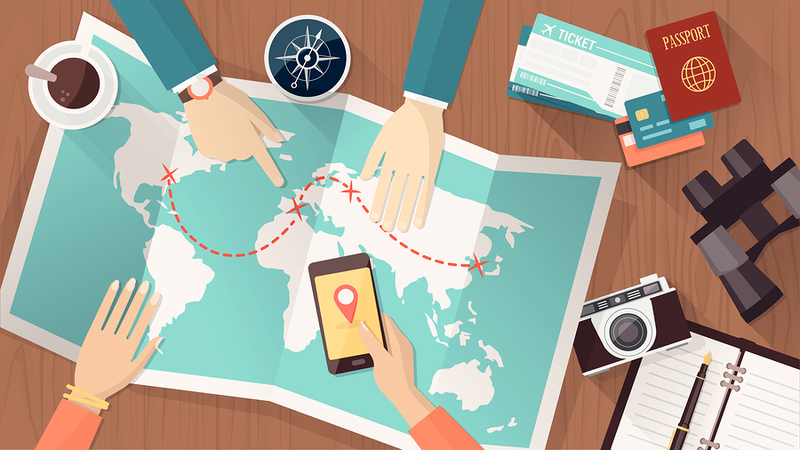 Travel can be a lot of work—with or without dialysis. But, most people who do it say the rewards are well worth it.