First, Do No Harm: As We Expand Home Dialysis, Put Patient Values First!
This blog post was made by

July 25, 2019.

on
As most of us in the kidney community have heard, last week's Executive Order to create the Advancing American Kidney Health Initiative (AAKHI) was big news for advocates who work to: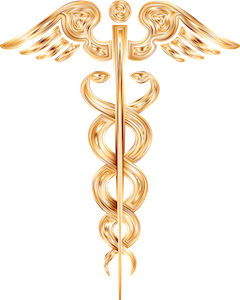 Slow chronic kidney disease (CKD) progression

Increase use of home dialysis—peritoneal dialysis (PD) and home hemodialysis (HD)

Improve access to transplant
As always, the devil is in the details—and we don't yet know what those details will be. Over the years, I've heard concerns that people will be railroaded into particular options, based on reimbursement. Thus far, this only seems to have happened with standard in-center HD! But, the potential for harm is present. Fellow advocates, please consider this post a rallying cry to ensure that people with kidney disease benefit from and are not harmed by whatever dialysis changes occur due to the AAKHI.

AAKHI Comment Period Until 9/16

Now that the AAKHI has been published in the Federal Register, there is a window for comment on the Medicare Program: Specialty Care Models to Improve Quality of Care and Reduce Expenditures until 11:59 p.m. (Eastern time), Monday, September 16.

Visit this page to type in a comment or upload a Word document or PDF.

Done well, the AAKHI creates an opportunity to balance dialysis more appropriately toward PD and home HD. Per the 2018 United States Renal Data System Annual Data Report, Table D.1. is the 2016 "balance" of dialysis options used by U.S. dialyzors: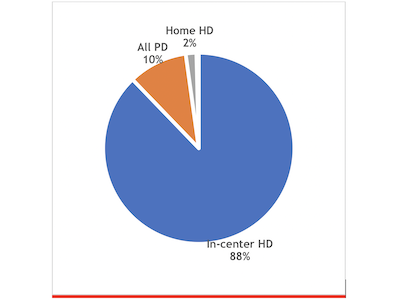 In the 15 years since MEI launched Home Dialysis Central, the numbers of home dialyzors have increased:
PD - from 27,748 to 51,057 (+84%)

Home HD - from 1,500 to 8,987 (+499%)
Because the dialysis population grew by 55% during the same period, the percentage of patients using home options has gained far less ground, however:
In-center HD dropped from 90.6 in 2004 % to 87.8% in 2016.

PD picked up much of the home dialysis increase, rising from 8.3% to 10%, despite the supply shortages a couple of years ago. The mix of PD has changed quite a bit: in 2004, about 63% of those on PD used a cycler, while in 2016, 82% did.

Home HD has grown over the 15-year period, from .5% in 2004 to 1.8% in 2016.
It is clear that in-center HD—the most costly and life-disrupting dialysis option, with the poorest survival—still retains its decades-long stranglehold over U.S. dialysis.
Three Ways the AAKHI Could Help
Improvement opportunities via the AAKHI that have occurred to me (note: I am a patient advocate and educator; not a clinician or a policy expert!) include:
1). Create a nephrologist certification in PD and one in home HD. Of the 140 or so U.S. nephrology fellowship programs, I'm told that only about a dozen require a hands-on rotation in PD or home HD. In fact, most don't even require fellows to see standard in-center HD patients—just ICU patients. In our own national survey, 38% of 629 U.S. nephrologists reported feeling "not very well prepared" to care for dialysis patients when they took the certification exam. They knew home dialysis was better—94% of respondents would choose PD or home HD for themselves—but were not comfortable prescribing either for patients. Passing a certification exam could increase confidence in themselves as well as in their patients. Perhaps the International Society of Peritoneal Dialysis (ISPD) and the International Society of Hemodialysis (ISHD) could collaborate to develop a certification program.
2). Expand use of transitional care units (TCUs) to all new in-center HD patients.1 The TCU model of weeks of paced education and orientation dates back to the 1980s in Seattle, the birthplace of chronic hemodialysis.2 Rather than tossing terrified new patients (whether crash start, incident, or coping with failure of PD or a transplant) into an unfamiliar setting, the planned TCU approach offers hope, reassurance, and vital socialization into a self-management role. Patients who are not capable of benefitting from a TCU approach may still have family members who can—and what they would learn could help to guide appropriate decisions about initiating chronic dialysis. For either group, a TCU offers the potential to improve onboarding of new patients and ensure a consistent educational approach.
3). Map dialysis options onto patients' lifestyle and values. When I first started to write this post, I was going to use the phrase "values-first" in the title. But, it turns out that value-first healthcare pays providers based on outcomes—so, it is really focused wrongly (in my opinion) on the values of care providers—not consumers! With any chronic disease, the choice of treatment needs to maximize quality of life and allow people to keep what matters most (which requires asking people what they value). In my experience, it's shocking how rarely this happens. Clinicians may think they know what is most important to their patients—and tend to assume it's survival. This is not always the case, and dialyzors are not a homogenous group. Each person has his or her own list of what brings them joy or makes them want to get up in the morning. Dialysis is too often thought of as a way to clean water and wastes out of the blood, and not as a highly intrusive medical intervention that affects every aspect of lifestyle. So, when the time comes for people to choose a dialysis option, we need to stop using a modality-first approach. Get to know your patients. Learn what is important to them:
Use My Life, My Dialysis Choice first, then offer details about the options. Taking this step will help to avoid errors like pushing PD on someone whose favorite activity is swimming or who wants to have a baby, or insisting that short daily home HD is a good choice for someone who works full-time.

Use the MATCH-D to determine what challenges could preclude particular option choices and develop tactics to overcome as many as possible.

Have prospective home dialyzors and care partners each use the PATH-D-PD or PATH-D-HHD tool to see how they can divide the tasks of home treatment to avoid burden.
No doubt there are plenty of other excellent payment model suggestions that could help ensure that those who need dialysis have the information they need to choose a type that will let them live as well and as fully as possible. I hope you will share these in the comment section below, so they can be echoed by anyone who plans to comment publicly by September 16th.