Now is Your Moment
This blog post was made by

September 10, 2020.

on
It seems a long time since I have submitted a blog to KidneyViews!
Indeed, as I look back, I see that my last blog was in February, 2020 when I suggested there were seven ways by which to improve dialysis. I divided these into:
Five "no-brainers:" core essentials I have blogged and blogged about here, and talked and talked about—ad infinitum—at ADC after ADC since 2004, and written about in a raft of papers in the peer-reviewed literature for more than 2 unremitting decades. These are: the time to start, the place to start, the equipment required, the one key fundamental of good dialysis (volume management), and that home care (preferably self-care) is best—as it has always been, is now, and must be into the future. I stand by my record and my unshakeable views on these core principles of good dialysis and there is little point reiterating, again!
Two "sleepers:" under-appreciated essentials that I have also mercilessly stressed all these years, and that without which the five "no-brainers" cannot logically happen...or happen with safety and success: professional training in the basics, skills, and practical application required for good dialysis; and, finally, the models of care and provider support required to underpin all of the above.
Also in February 2020, I finally decided to end my clinical practice in nephrology and retire. After my first captivating clinical nephrology rotation in early 1971, my subsequent 8-years of nephrology training in Australia and later in the US to achieve consultant status in 1978, a most satisfying and fulfilling 42 further years as a clinical consultant nephrologist followed. Not surprisingly, it has been hard to step back...but it was time to re-invent!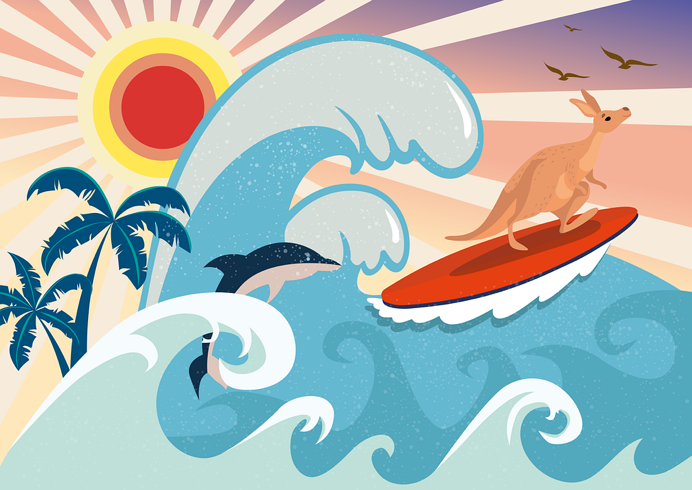 Since my retirement 6 months ago, I have transmogrified into a local community committee person, and an editorial and feature article contributor to two local coastal community newspapers. It is a transformation that I have deeply enjoyed. In that time, I have also written an historical novella and contributed several more green nephrology reviews and editorials to the international literature. But, one thing is certain, I have purposefully broken away from "things dialysis"—despite that I still "lurk."
In those very same six months, Covid-19 has dominated all global thought and action, all front of mind and back of thought experience. Six endlessly challenging months.
In retrospect, I did not pick an ideal time to step back from a lifetime of connective work to plunge into lone isolation in a seaside town, studded by long periods of first national and later state-imposed lockdowns and curfews, mandatory masks, and complete separation from my children, grandchildren, and my wife in permanent care... All necessary, all effective, and all endured. At least Australia still has an enviable death rate (if any deaths can be called enviable) of 549/25.5 million (or 1 in every 464,446 of the Australian population), compared with the US death rate of 177,759/331 million (1 in every 1862 of the US population).
But, Covid-19 has helped to focus the mind. Part of that focus has been to return—albeit only briefly—to think strategically about "whither now dialysis?"
Never has there been a better opportunity to reset, redirect, and renovate a healthcare sector locked into decades of inertia and navel-gazing, this is it!
As we reel in shock from the biggest upheaval of our lifetimes...but please don't talk all that "unprecedented" rubbish. Think of: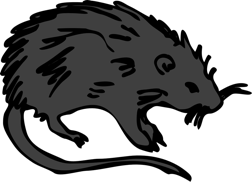 Recurrent waves of Black Death that decimated global populations from Roman times to the 1900's.

Cholera, typhoid, and polio pandemics, and the horrendous scourge of smallpox.

The Spanish flu (named for Spain because the Spanish royal family were the first "notables" to be decimated by the pandemic) that swept the world in 1918-19 and, incidentally, that appears to have started in Marines barracks in the US in 1917.

The near-obliteration of pauci-immune indigenous populations on every newly "claimed'"continent (both North and South American native populations, the Australian aborigines, the Inuit, the Melanesians, the Polynesians, the Maori, and the multiple tribes of Africa...the list goes on!)
So, none of that "unprecedented" self-pity.
As we reel in shock from this most recent (though historically minor) Covid-19 pandemic, a truly nimble and switched-on administration might think: now is the moment!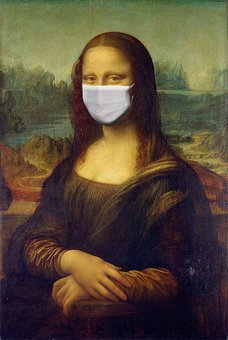 Each and every past health upheaval in human history has led to structural change. The Black Death is credited with having sparked the Renaissance. Cholera and typhoid changed our understanding of safe water delivery and sanitation practice. Polio and smallpox stimulated the era of mass vaccination.
What changes might Covid-19 kick-start? The next decade will undeniably bring upheaval, though historically, such upheavals trend to a better, not worse, world—despite the unrest experienced during the implementation period.
Beyond global economic re-structuring (likely), global health cooperation (inevitable), and global political power-shifts (already in progress), what then of the micro-world of dialysis?
Back, then, to the seven keys to making it better...fornow is our moment to effect change! Now is the moment to reset and refocus on how and where to start dialysis:
Not to start too early.

Not to start when dialysis is not yet able to value-add to quality of life.

Not to start if dialysis simply adds complication and complexity without improving or extending the joy in or quantity of life—as the data show us, especially in the elderly.

Not to trespass or impose, but rather to lead and reassure.

To introduce dialysis gently and gradually by taking a nuanced incremental approach, even as agile research is conducted on the best form that incrementality might take
Now is the moment to restructure the place to start:
The recognition that most if not all patients can and want to contribute.

Holding that thought, the superiority of transitional care.

The "no-brainer" that shared care promotes self-worth, even if full home self-care cannot be achieved.
Now is the moment to transition to and preference smart equipment that is simple and home-suited:
Portable, intuitive, less-overwhelming systems.

Systems that encourage dialysis that allows higher frequency, longer duration—or both.
Now is the moment to re-educate and embed a volume over solute management ethic, by educating dialysis professionals that: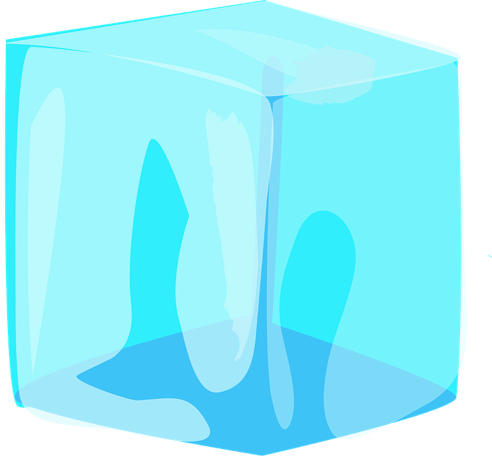 It is volume that kills—not solutes—and that volume kills as much (or more) by the rate of its removal than by the absolute quantity to be removed

To facilitate gentler, slower, volume-sensitive dialysis, longer dialysis sessions are key.

Longer dialysis will lessen—not aggravate—the symptoms and misery of dialysis
Now is the moment to embrace home care—and not just home PD but also (and predominantly for the longer term) home HD
It is time to face the undeniable truth that for those capable, (in New Zealand ~45% of all dialysis, in Australia ~35% of all dialysis) home care is best—as it always has been, is now, and must be into the future.

We need to understand that home care is cheaper—not more costly—as all international studies have shown, time and again.
I stand by my record and my unshakeable views on these core principles of good dialysis and there is little point in reiterating them in detail again!
But, too, now is the moment to hit two home runs for the "sleepers;" the forgotten essentials that all the rest depend upon if they are to be indelibly etched into dialysis practice: professional training and models of care.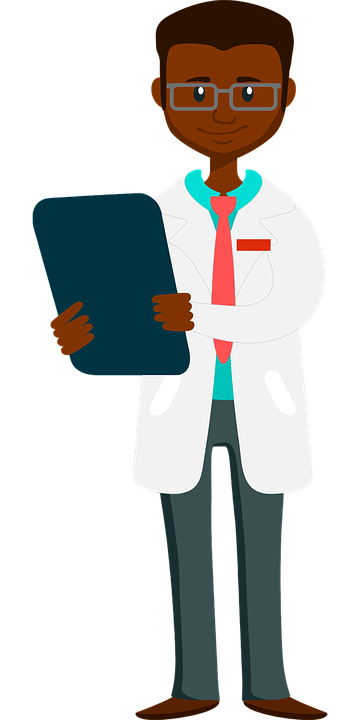 Now is the moment to acknowledge the inadequacy of dialysis training, perhaps in the US more than anywhere, at both physician and nursing levels.
Now is the moment to redress the lip service currently accorded dialysis in (still) the majority of nephrology physician training programs.
Now is the moment to mandate a structured and deep training priority in the practice and principles of dialytic care—as it is in most other first world countries.
Now is the moment to ensure that Nephrology Board Certification examinations underpin this mandatory training with a pass-ensuring number of dialysis-related questions. Three out of 100 is, to put it simply, laughable.
Now is the moment to re-think, re-invent, re-structure, and re-direct models of care that preference—nay, demand—dialysis schedules that permit longer, slower, gentler, and more frequent treatments.
Now is the moment to supported preferential reimbursements that penalise under-dialysis, and reward proper care.
Now is the moment to hear our patients, listen to them, understand their pain, realise how much they have been short-changed and ignored for so long.
As is ever the case, out of adversity blooms opportunity. Now is the moment to make that opportunity a reality.
So, as I sign off from all things dialysis and morph into a more local, intimate writers' role here on the surf coast in my home state of Victoria, come on, all you out there who really care for a better dialysis future...
Now is your moment.