Home Dialysis: An URBAN State of Mind
This blog post was made by

January 29, 2015.

on
Home Dialysis: An URBAN State of Mind
I have just been "away" on my regular 2-day clinical "road trip" to the distant end of my state of Victoria, about 350 km from my home city of Geelong, visiting one of our state's more distant satellites. But, that is still close in comparison to some of the most isolated satellite dialysis services in Australia. This prize is probably either won by some of the Perth dialysis subsidiaries in the Kimberley region (eg: Wyndham is 3227 km distant from its state capital of Perth…and, yes, they are both in the same state), or by the Alice Springs service that provides home care for the desert communities dotted throughout our empty "center".
But, my "outreach trip"—one I regularly take—got me to thinking about some of the erroneous perceptions that I hear of our penchant for home dialysis here in Australia and New Zealand from some of my international colleagues.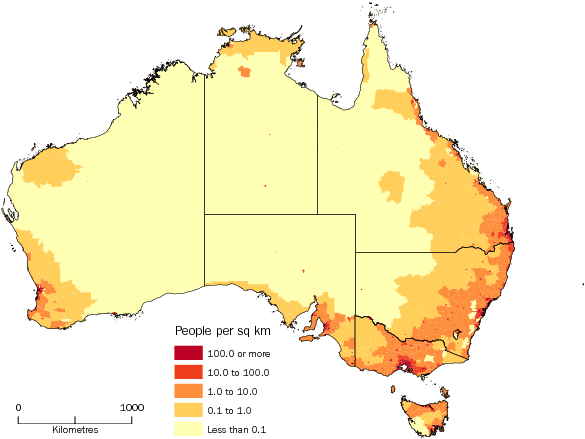 Australia is a land of amazing contrasts, and a land to be fiercely loved. But it is also one of the most urban nations on the planet. Australia is significantly more "urban" (89%) than the US (81%), according to World Bank and UN data, and it is an underappreciated fact that more than 85% of our population live in our 12 largest cities , with all but one of these (the national capital, Canberra) being located in a narrow strip of habitable coastal land some 50-100 km wide.
See the World Bank data on Urbanization at http://data.worldbank.org/indicator/SP.URB.TOTL.IN.ZS
The rest—well, it is beautiful—but it is also flat, and mostly either low-yield pastoral land or desert. It is huge, and wild, and dry…and very sparsely populated.
So…here's the catch, and the point of this blog…if 30% of our dialysis patients dialyze at home (they do), but 89% of our population live in urban centers (they do)…then contrary to all international perceptions, most Australian home patients are not at home because they live somewhere "out there": in what was once called "the back of beyond." They live in the suburbs of our cities . Indeed, a study of home dialysis by postcode (zip code) presented by our registrar (or fellow) Tracey Ying at the 2014 ANZSN showed exactly that. Our home dialysis patients are, predominantly, city-dwellers.
Our "Down-under" belief in home dialysis is actually based on the knowledge that it is best, and not—as seems often thought to be the case—because of some geographical necessity.
And, we are not the best at it…indeed, far from it! That crown firmly belongs to New Zealand. In New Zealand—also more urbanized than the US at 86%—50% dialyze at home. Yes, 50%.
For ANZ home dialysis population data, see ANZDATA's 2014 interim summary: http://www.anzdata.org.au/anzdata/AnzdataReport/37thReport/interim_summary_2014v2_20141223.pdf
In Australia and New Zealand, home dialysis is encouraged by our dialysis professionals and taken up by our patients because the professionals here believe it offers the best results, the best rehabilitation, the best opportunity for a dialyzor to remain an engaged and contributing member of his/her family, of remaining of use to the workforce, to their community, and to our society. And … yes, that is about a third of all our dialysis patients—or a half, if you live in exquisitely beautiful New Zealand, the Land of the Long White Cloud, and, more recently, of Hobbits.
Home dialysis—be it home hemodialysis or peritoneal dialysis—is not determined by distance from center, but by distance from mind-set . If a home dialysis mind-set guides the professionals that run the service, then home dialysis will grow and prosper in that program. If it does not, then those who need dialysis will clearly not choose what is not offered, is not supported, or is not within the belief system of the professionals who are their advisors.
If any of the three countries I have mentioned should be leading the way in home dialysis, one would be forgiven for thinking it should be the US! If the World Bank data is right, and UN data is almost identical, then far more US citizens are living "out there" and away from urban centers. That said, and if distance from center is a factor in home-based care, then it is the US that should be leading the home dialysis way.
So…c'mon, US…you can do it, too.