May 12th, 2022

Vol. 19, No. 5, May 2022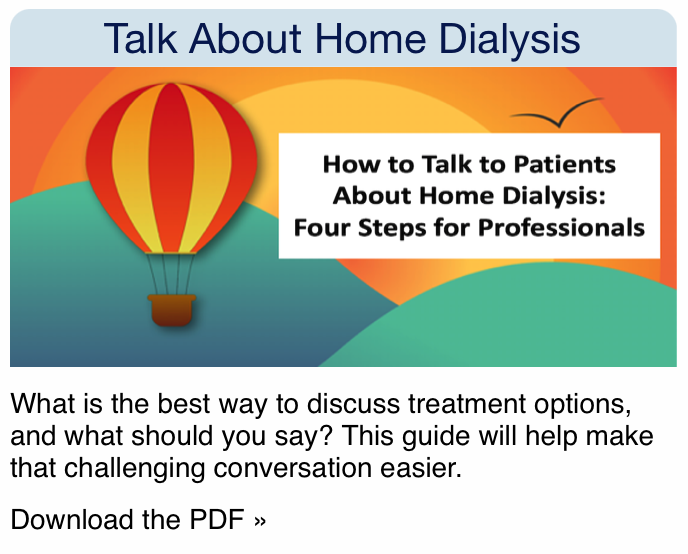 How to Talk to Patients About Home Dialysis—4 Steps to Make Life Easier
In this era of Federal support for increasing use of PD and home HD, how can we help more people benefit from home therapies? We're here for you! A brand new, easy to read, referenced Home Dialysis Central tool will help you to help your patients. Our Sponsors make resources like this possible.
Kidney Views Blog Topics: Join us for our weekly home dialysis blog. Click here to subscribe to new post alerts. Tell us what YOU think—we welcome comments and guest blog posts!
Each month, we gather recent research abstracts about home dialysis. Visit our Journal Watch to learn more: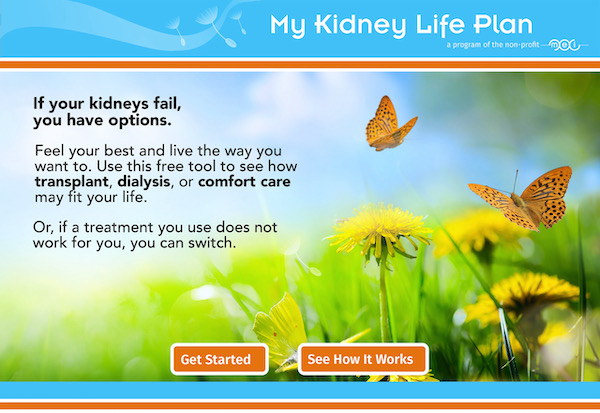 Featured Link: My Life, My Dialysis Choice
If you haven't tried our free, evidence-based dialysis decision aid yet, come on down! The 15-minute tool helps people clarify their values and make a patient-centered choice. Watch this space—a version 2.0 will be released this summer with a new name, a new look, and new features!