July 13th, 2022

Vol. 19, No. 7, July 2022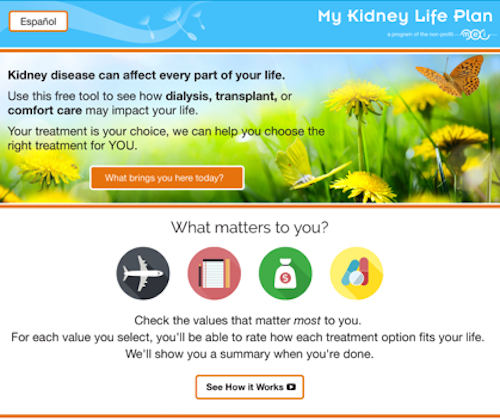 Comment on MEI's New My Kidney Life Plan Treatment Matcher!
It was always our intent to build a person-centered tool to help people match dialysis, transplant, and active medical management (comfort care) to their values and lifestyle. In our first effort, My Life, My Dialysis Choice, we were only able to include dialysis. Our completely updated new tool has ALL of the options. Please try it—and use the orange comment button at the bottom of each page to share your thoughts!
Kidney Views Blog Topics: Join us for our weekly home dialysis blog. Click here to subscribe to new post alerts. Tell us what YOU think—we welcome comments and guest blog posts!
Each month, we gather recent research abstracts about home dialysis. Visit our Journal Watch to learn more:
Featured Link: Watch our Emergency Planning Webinar for Home Dialysis.
On Wednesday, June 29, we hosted a joint live session with members of the Home Dialysis Central Facebook Discussion group and Zoom webinar for non-members. Our guests, Martine Zaun, who does home HD, Jessie Rodriguez, who does PD, and Lyndsay Crowson, a home dialysis nurse had a lively talk about how to get ready for emergencies.