January 14th, 2022

Vol. 19, No. 1, January 2022
CMS Wants YOUR Ideas for Improving Transplant and Dialysis by Feb. 1
Medicare wants ideas that will empower people; improve home dialysis safety; reduce care disparities by race/ethnicity, gender, sexual orientation, and income; increase the numbers of organs for transplant, and much more. Submit your comments here. Learn more here: https://www.jdsupra.com/legalnews/cms-considers-comprehensive-changes-to-5492648/
Kidney Views Blog Topics: Join us for our weekly home dialysis blog. Click here to subscribe to new post alerts. Tell us what YOU think—we welcome comments and guest blog posts!
Each month, we gather recent research abstracts about home dialysis. Visit our Journal Watch to learn more: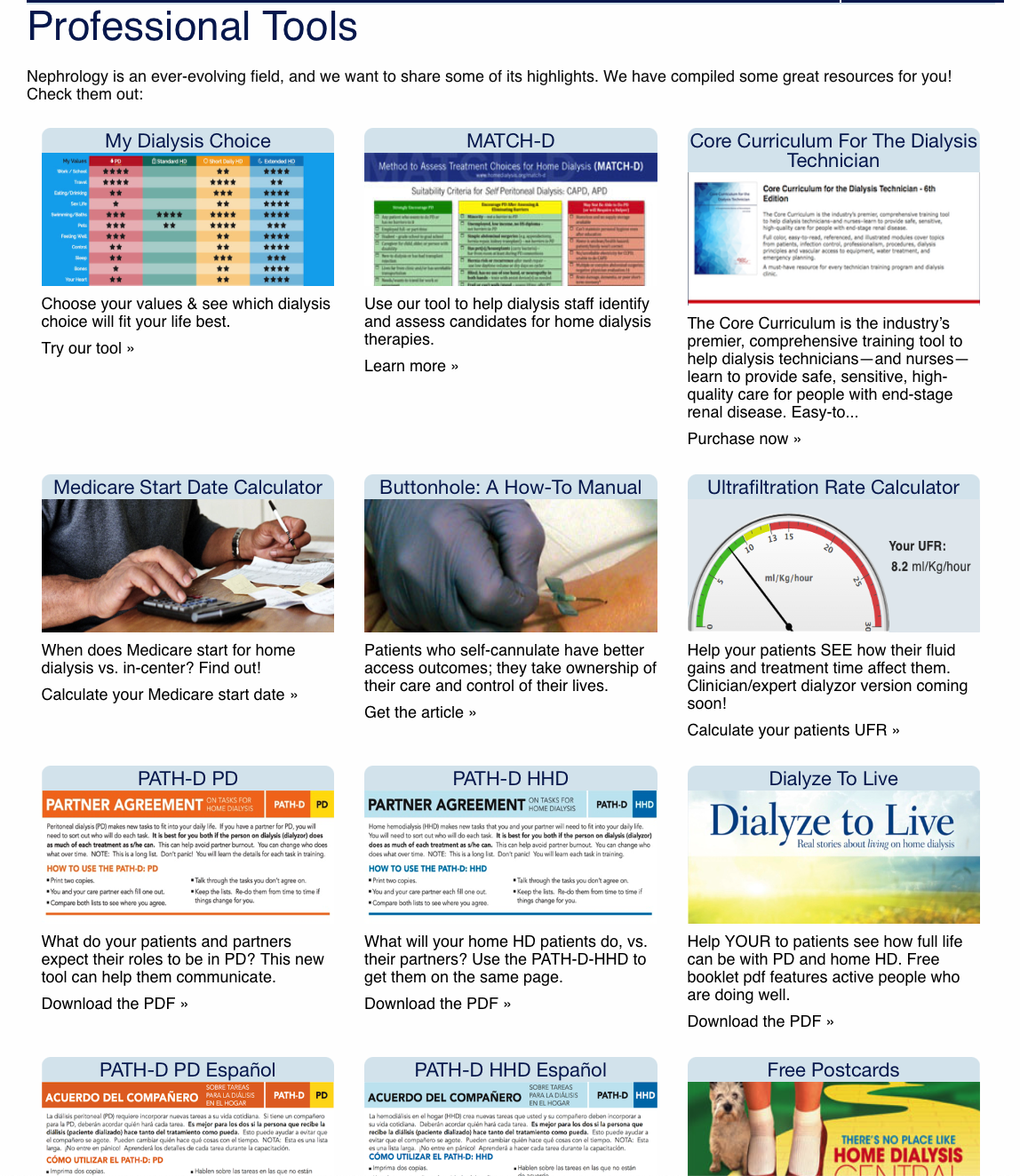 Featured Link: Home Dialysis Central – Professional Tools
Where can you find the MATCH-D, UFR-calculator, Medicare Start Date calculator, My Dialysis Choice decision aid, PATH-D tools, Buttonhole videos and more all in the same page? Right here!