Network 8, Inc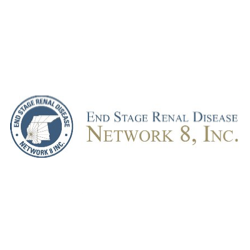 Network 8, Inc. is a 501(c)(3) non-profit organization incorporated in Jackson, Mississippi, and provides services on behalf of the Centers for Medicare & Medicaid Services (CMS) to kidney patients and their providers in Alabama, Mississippi, and Tennessee since 1988. The Network merged with the Alliant Health Solutions family of companies in 2012, and ESRD Network 14 joined Alliant in 2015. The two Networks comprise a partnership, known as the Alliant Quality Kidney Collaborative, to pursue operational efficiencies and identify and deploy best practices.
Under the guidance of a multidisciplinary medical review board and informed by patient committees, staff members promote patient and family engagement through education and focused, patient-led activities; provide clinical quality improvement assistance; respond to individual patient concerns; conduct emergency response functions in disasters; and support high quality information exchange between providers and CMS.
Contact Info
Network 8, Inc has been a sponsor of Home Dialysis Central since 2017
News and Info
Spotlight Archive
Do you have a question for Network 8, Inc? Fill out the form below completely. Be sure to include important information like your name, your phone number, relevant contact information, and a detailed description of the reason for which you are making contact.