Satellite Wellbound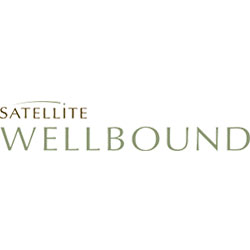 In 2003, Satellite Healthcare launched Satellite WellBound, as the first health organization that delivers comprehensive chronic kidney disease (CKD), wellness education along with therapy options and clinical support for the entire spectrum of HOME self-care dialysis treatments. This unique combination of wellness education and self-care service options offers patients more control over their health and treatment schedule, increasing their independence and securing an improved quality of life.
Satellite Healthcare has expanded to become a family of services dedicated to advancing renal care, achieving superior outcomes for patients and actively promoting partnerships with local nephrology practices.
Satellite WellBound is the HOME division of Satellite Healthcare. Satellite Healthcare was founded by Dr. Norman S. Coplon, in 1973 and started as a not-for- profit organization (Satellite Dialysis). Satellite became a pioneer in renal care, conducting clinical research and emphasizing a patient-centered approach to managing chronic kidney disease.
The Satellite organization is known for the best-in-class clinical management practices and superior outcomes, Satellite, its physicians and its medical staff continuously meet the clinical performance of the U.S. dialysis centers, as measured by the Centers for Medicare and Medicaid Services (CMS).
At Satellite WellBound, we believe that learning about CKD and being in charge of your treatment are essential to maintaining your quality of life at HOME.
Our approach will help you manage your treatment at HOME. WellBound – Putting Patients First™
Satellite Wellbound Clinics: See all Satellite Wellbound clinics that offer home dialysis therapies.
Contact Info
Satellite Wellbound
300 Santana Row, Suite 300
San Jose, 95128
Phone: 800-476-5450 (toll-free)
Website: satellitehealth.com
Satellite Wellbound has been a sponsor of Home Dialysis Central since 2004
News and Info
Spotlight Archive
Do you have a question for Satellite Wellbound? Fill out the form below completely. Be sure to include important information like your name, your phone number, relevant contact information, and a detailed description of the reason for which you are making contact.