Quanta Dialysis Technologies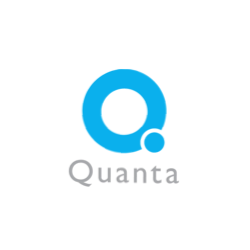 Quanta has developed an advanced haemodialysis system for use in the home and clinic. Our proprietary cartridge-based system SC+ is a portable, compact haemodialysis system providing clinical efficacy utilising flow rates typically used on traditional machines.
SC+ brings flexibility to the dialysis community by supporting most treatment regimens from nurse-assisted treatment through to self-care in centre and home haemodialysis. It facilitates the seamless transition between modalities giving the patient more options and a better quality of life. With its patient-centric, easy to use design and digital interface, SC+ is simple and intuitive to operate. Our unique, pneumatically driven cartridge-based system simplifies the set-up process and facilitates a smaller, lighter machine than traditional systems.
Furthermore, by moving the fluidics circuit on to a single-use disposable cartridge, SC+ avoids a potential source of cross contamination common in traditional machines that rely on re-use of internal fluid circuits. Our design minimises the need for time-consuming disinfection and descaling operations, allowing for a more rapid turn-around time in centre.
Press Releases:
Contact Info
Quanta Dialysis Technologies
Tything Rd
Alcester, Warwickshire B49 6EU
United Kingdom
Phone: +44 (0) 1789 400043
Fax: +44 (0) 1789 762193
Website: www.quantafs.com
Quanta Dialysis Technologies has been a sponsor of Home Dialysis Central since 2015
Spotlight Archive