CVS Kidney Care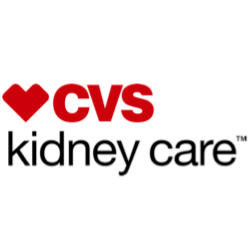 As a company of CVS Health, CVS Kidney Care is committed to helping people on their paths to better health. We understand that for those living with chronic kidney disease or end-stage renal disease, care and treatment needs do not start nor stop with dialysis.
To us, patient-centered care means providing options that take into consideration each person's health, environment, and life goals. Ultimately, we want to help those living with kidney disease to understand their treatment options and maximize their quality of life across the various phases and changes of their condition.
In line with this, we will be supporting the growth of home dialysis as part of CVS Kidney Care's future offerings.
Contact Info
CVS Kidney Care has been a sponsor of Home Dialysis Central since 2019
News and Info
Do you have a question for CVS Kidney Care? Fill out the form below completely. Be sure to include important information like your name, your phone number, relevant contact information, and a detailed description of the reason for which you are making contact.