Northwest Kidney Centers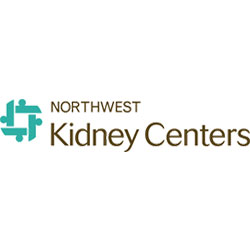 Northwest Kidney Centers keeps people alive with dialysis care, educates the public about kidney health, and collaborates with University of Washington Medicine in the Kidney Research Institute. It is one of very few community-based, nonprofit dialysis providers in the country. Founded in Seattle in 1962, Northwest Kidney Centers was the first out-of-hospital dialysis program in the world.
It now serves patients in more than a dozen outpatient dialysis clinics and most Seattle-area hospitals. Its home dialysis program began in 1967 and has been the site for many innovations and studies. Health professionals from around the world travel to Seattle for training and consultation at Northwest Kidney Centers.
The organization's mission is to promote the optimal health, quality of life, and independence of people with kidney disease through patient care, education, and research.
Northwest Kidney Centers clinics: See all Northwest Kidney Centers clinics that offer home dialysis therapies.
Contact Info
Northwest Kidney Centers
700 Broadway
Seattle, 98122
Phone: 206-292-2771
Website: nwkidney.org
Twitter: nwkidney
Northwest Kidney Centers has been a sponsor of Home Dialysis Central since 2004
News and Info
Spotlight Archive
Do you have a question for Northwest Kidney Centers? Fill out the form below completely. Be sure to include important information like your name, your phone number, relevant contact information, and a detailed description of the reason for which you are making contact.