Nephrology News & Issues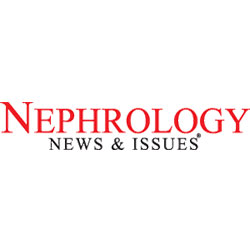 Nephrology News & Issues, recipient of two NKF Public Service Awards, celebrates its 30th year in 2016 as a monthly, peer-reviewed news journal that takes a global approach to covering the political, social, and economic issues surrounding the delivery of care to kidney patients. A series of quarterly news columns that debuted in 2004 in the pages of NN&I includes Trends in Home Dialysis. Other columns focus on nursing, hypertension, nutrition, vascular access, and transplantation. On its recently redesigned website, NN&I keeps the renal care team abreast of important developments each day. Visit the site at nephrologynews.com.
For information on subscribing to NN&I, visit the website and click on the "subscribe" button on the home page.
Contact Info
Nephrology News & Issues has been a sponsor of Home Dialysis Central since 2004
Spotlight Archive